List: Daryl MacDonald's Top 10 of 2020
Lists are a difficult thing to compile, especially given how subjective movies are, and how likely/unlikely it is to have seen all the ones which would ordinarily sit atop most people's Top 10 list for the year. In the following list, you're likely to encounter movies you would disagree with being on your own personal list, or find yourself puzzled at the omission of a movie or two that you think really should have been on here. There could be a number of reasons for that, but please bear in mind that it is entirely possible I haven't had the opportunity to see some of the more anticipated releases of this year, or that my tastes just vary. With that advisory done, below is the list of the Top 10 Movies of the Year for 2020.
10. Birds of Prey
It is difficult to believe Cathy Yan's Suicide Squad spin-off Birds of Prey came out this year. Released in those hallowed days before lockdowns and vaccinations, when the year was new and none of us had a clue what was ahead of us, the Margot Robbie starring adventures of Harley Quinn provided a much needed shot in the arm for the DC world. After a series of turgid releases including the much-maligned Suicide Squad and the woeful Justice League, DC really needed to hit the ground running. Wonder Woman proved they could make a truly great tent pole movie, and Aquaman showed that they even know how to make a decent one, but with James Gunn's Suicide Squad soft reboot/stand-alone sequel/please-don't-mention-the-first-one coming out, DC really needed to take advantage of its incredible rogues' gallery and with Birds of Prey they finally hit the mark.
With the trademark stylish format and its neo-noir overtones, Birds of Prey leans into what makes DC great and bolsters it with a game performance from Robbie, an often hilarious script, and some dazzling cinematography. It reminded fans that DC still had a lot to offer and gave some hope for the upcoming slate of films due out in the next few years.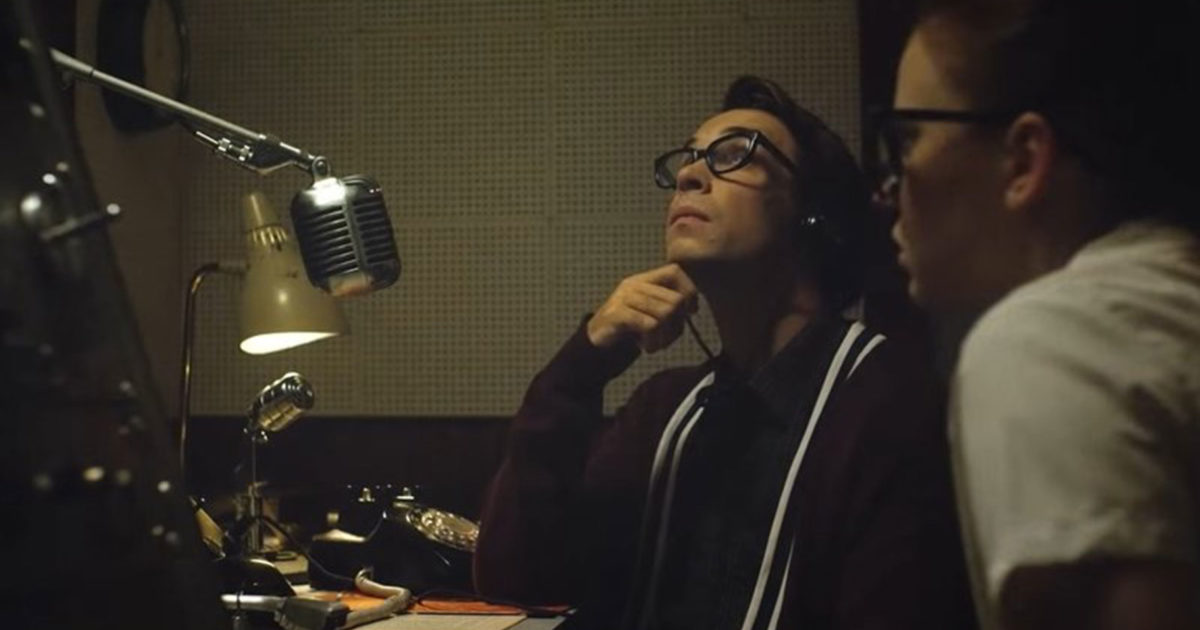 9. The Vast of Night
The Vast of Night is truly a cinephile's dream. Jaw-dropping set pieces include a 5+ minute tracking shot that snakes around a small town, into a gym auditorium full of people, and right back around again. It doesn't sound like much, but to witness it being pulled off so seamlessly is to be captivated by its ambition. Andrew Patterson's shoe-string budget indie feels much grander and much more cinematic than it really has any right to, and that is the best compliment that can be paid to it.
Ostensibly an homage to Spielbergian 60s sci-fi trends, The Vast of Night finds two friends teaming up to investigate a potential alien invasion; you'll have seen movies like this before, and truly Patterson does nothing new with regards to plotting here, but for his sheer ability to notch up tension and create a truly tremendous cinematic experience, The Vast of Night deserves to be on this list.
8. Boys State
For anyone who has spent the last four years wondering how we got into this mess, Boys State may be able to provide some answers. Directed and produced by Jesse Moss and Amanda McBaine, Boys State follows over a thousand teenage boys as they enter Boys State in Texas, an organization whose objective is to build a working government from the ground up, teaching young men about politics. What starts as a curious insight into the machinations of government quickly devolves into astonishingly prescient and timely expose into human nature and whether governance can truly be democratic.
It is difficult not to watch moments with clenched hands or gritted teeth; teenage boys scream and holler about the need to sustain the patriarchy, others ramble on about the need for Texas to secede from the United States. One person stands up and gives a speech that might one day form the manifesto which is found lying next to his body in an isolated cabin in the woods. It's scary stuff at times and eye-opening, to say the least. Moss and McBaine are fearless with the stuff they capture and pick excellent subjects to follow in pursuit of their aims.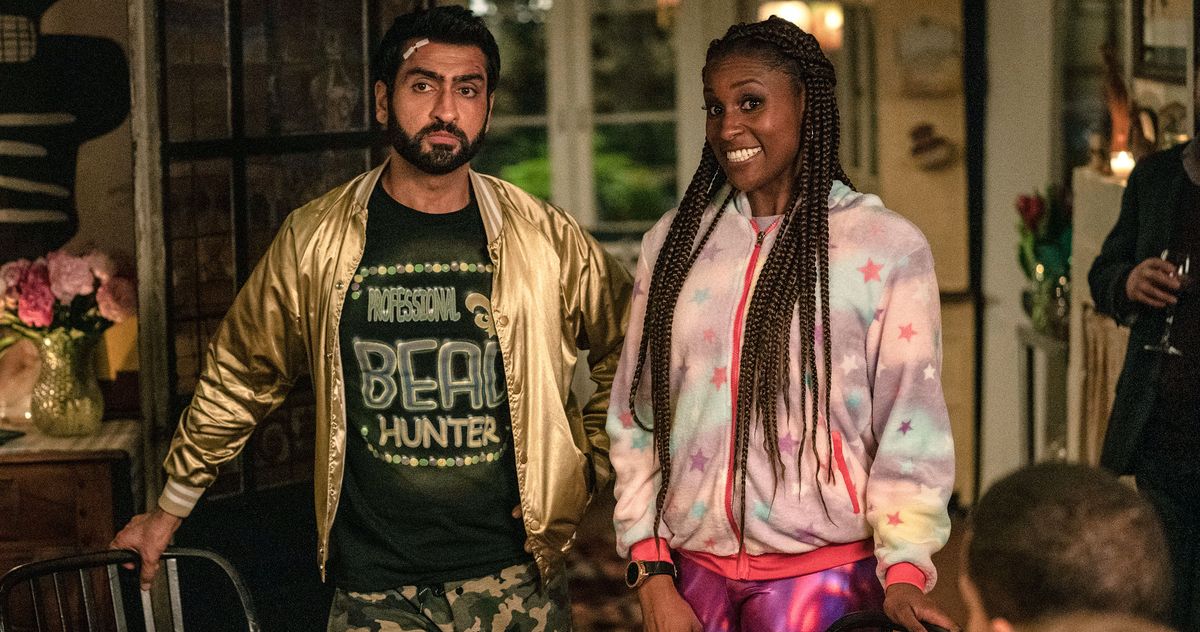 7. The Lovebirds
In the year we've just had, sometimes the best thing was to engage with something fun, lively, and not too taxing. This is where The Lovebirds was absolutely perfect. Starring the ever likeable Kumail Nanjiani and the hilarious Issa Rae (who will surely soon to go on to bigger things) The Lovebirds is a movie light on plot, which allows its leads to meander about, riffing off each other to great comic effect. Nanjiani and Rae have great chemistry and clear comedic chops. They lift this movie from what might've been an ordinary ho-hum affair to something much more fun.
It's strange – or perhaps understandable – to think that there hasn't been many top-tier comedies this year (at least none that you'll find on this list), but that in itself makes The Lovebirds one of the best movies of the year. It makes you smile, as difficult as that was in 2020.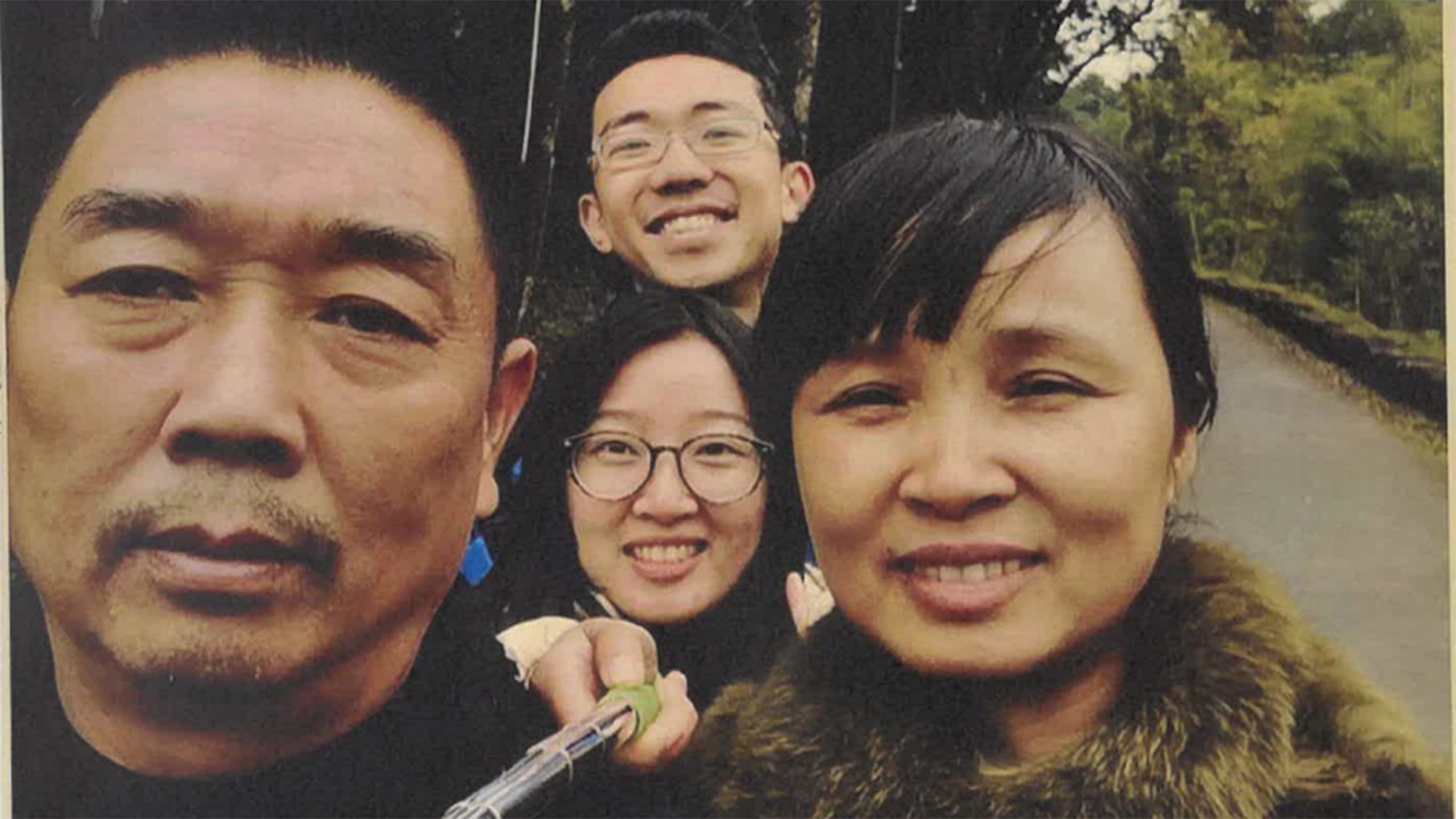 6. Finding Yingying
The sad story of Yingying Zhang is captured here partly in real-time, as one of her fellow students at the University of Illinois follows the story of her disappearance to its dark, tragic end. Jenny Shi had never met Yingying Zhang but felt they shared much in common, as Asian women studying abroad. Shi's determination to follow the story is admirable and leads to some truly shocking moments, but at its heart, this is about one family's desperation to find the daughter they love amid a turbulent time in US history which hasn't been the kindest to immigrants.
Although she makes some missteps, Shi deserves plaudits for what she was able to create and the insight she was able to gleam from the Zhang family. It may be a tough watch, but Finding Yingying is nothing less than utterly compelling from first to last.
5. Enola Holmes
Two things might immediately turn a viewer off of Enola Holmes: the first is that Sherlock Holmes stories have been done to death, and the success of them varies from the hit BBC show Sherlock to the Guy Ritchie movie and its sequel, the less said of which the better. The second is that Enola Holmes is an entirely new character, non-existent within the Sherlock canon. She was created as part of a series of young adult books written by Nancy Springer and so the more ardent of Sherlock fans (including yours truly) may come at this with noses held.
That would be a mistake, for Enola Holmes is truly a wonderful, joyful story featuring the best performance from Millie Bobby Brown ever given on-screen. The titular character demands a witty, playful, charismatic nature and Brown is more than up to the task, winningly temperate in the face of the patriarchal society she must endure yet winkingly hilarious when she is clearly smarter than everyone else in the room. It's a light-hearted affair and so well done it deserves to be held in the higher ranks of Sherlock entries, which is saying something!
4. Feels Good Man
Feels Good Man is something that truly needs to be seen to be believed. Taking its cue from Pepe, the infamous frog of alt-right fame, Feels Good Man is a deep dive into the murky waters of internet forums and meme culture, viewed through the lens of Matt Furie, who's creation of Pepe the Frog was co-opted by political extremists to the point where it was labeled a hate symbol by the Anti-Defamation League.
Feels Good Man was directed by fellow cartoonist and friend of Furie, Arthur Jones. This friendship gives Jones enviable access to Furie as they discuss his feelings on the loss of his character and what it all means in the wider scale of things. It is a thought-provoking, downright incredible story which doesn't flinch from its subject and asks some very pertinent questions. Future historians will look to the rise of Pepe the Frog as an indicator of the alt-right movement and Feels Good Man explains exactly why.
3. Nomadland
There are few movies quite like Nomadland. Apart from its plot, which we'll get to in a moment, it features a surreal docu-drama hybrid that seamlessly blends fact and fiction, much like its director Chloe Zhao's previous movie The Rider. The result is that the world you're shown feels incredibly real. It is an inspiring, moving, soulful, compassionate, harrowing movie heightened by the superb performance of Frances McDormand.
American nomads are, sadly, real. Economic migrants, they travel the length and breadth of America taking jobs where they can find them and living out of their RVs. Their futures crushed by the 2008 financial crash, these Boomers are now grey-haired and wistful, their places about to be taken by a future generation equally as doomed as they are. Into this life steps Fern, a widow whose town in Nevada was devastated by the closure of a factory and now literally no longer exists. Fern now lives the life of a nomad, stalking the roads and countryside of America as she builds a new life for herself in the rubble of devastation caused by bankers and plutocrats. It is an homage to the American soul, a John Steinbeck novel come to life, and it is truly captivating.
2. Wolfwalkers
It would be understandable if you've slept on Cartoon Saloon until now. The Irish animation house have been quietly trucking away for years, establishing themselves as the spiritual successors to the cultural giant Studio Ghibli, but now they've finally come into their own and deservedly so. Wolfwalkers is the third part of a Celtic folklore triptych directed by Cartoon Saloon head honcho Tomm Moore. It is a story about the friendship between two young girls as well as the battle between mankind and nature, set during the English occupation of Ireland in the 15th Century.
The animation is absolutely flawless and deeply satisfying, especially during key segments such as a wonderful montage featuring the girls traversing the wild forest of Kilkenny. It is utterly moving and will have you in tears come the final moments. Alongside their previous works Song of the Sea and Secret of the Kells, Cartoon Saloon have crafted another masterpiece and announced themselves as serious contenders for the animation crown.
1. Another Round
This simply astonishing entry from Danish director Thomas Vinterberg benefits from the low key style of its Dogme '95 trappings. Unexpectedly moving and unabashedly riotous, Vinterberg's first team-up with Mads Mikkelsen since 2012's The Hunt finds four teachers depressed with their lives and in desperate need of change. They decide the best idea is to follow the advice of a Norwegian philosopher and get just drunk enough to get through each day.
What follows is an absolutely hilarious story of flawed friends, and a soulful examination of what it means to live. What makes Another Round truly stand out is that it offers no answers, does not proselytize or attempt to grandstand. It simply provides a slice of life and allows the audience to make up their own minds. It will leave you feeling utterly jubilant and floating through the air. And if all of that fails, then stick around for the ends credits; Mikkelsen's dancing skills are worth the top entry alone!