List: Brian Susbeilles's Top 10 of 2022
The year 2022 brought back several major directors after a few years away from the screen. Alejandro G. Inarritu and David O. Russell took seven years away only to come back with, well, blah types of films (Bardo and Amsterdam, respectively), while Martin McDonough and Ruben Ostlund came back five years after their triumphs with a film even more triumphant; more on their respective films later. Then, there were those who were gone for a very long time; Andrew Dominik's controversial Blonde was his first film in ten years, Adrian Lyne's godawful Deep Water was his first release in twenty years, and Todd Field, sixteen years after Little Children, came back with a vengeance with his best work to date in Tar starring soon-to-be three-time Oscar winner (I hope I didn't jinx that), Cate Blanchett.
For me, personally, this was a more expansive year to see a lot more movies with trips to both the Middleburg Film Festival and the Savannah Film Festival. That meant more travel, more new films to watch, and more encounters with new people to meet. It was an amazing year and it brought back more people to theaters thanks to wonderful films like Top Gun: Maverick, Avatar: The Way of Water, and Everything Everywhere All At Once, just some of the films on the outside of my Top 10 of 2022. 
10. All Quiet On The Western Front
Edward Berger made Germany's first production of Erich Maria Remarque's groundbreaking novel about the horrors of the First World War through the eyes of a young German soldier. Without the masterful trickery that Sam Mendes put in 1917, Berger centers the drama in the darkened heart of a defeated army and the pressure from the German high command to sign an armistice with the French. The story's power, nearly 100 years after it was first published, remains so true to this day.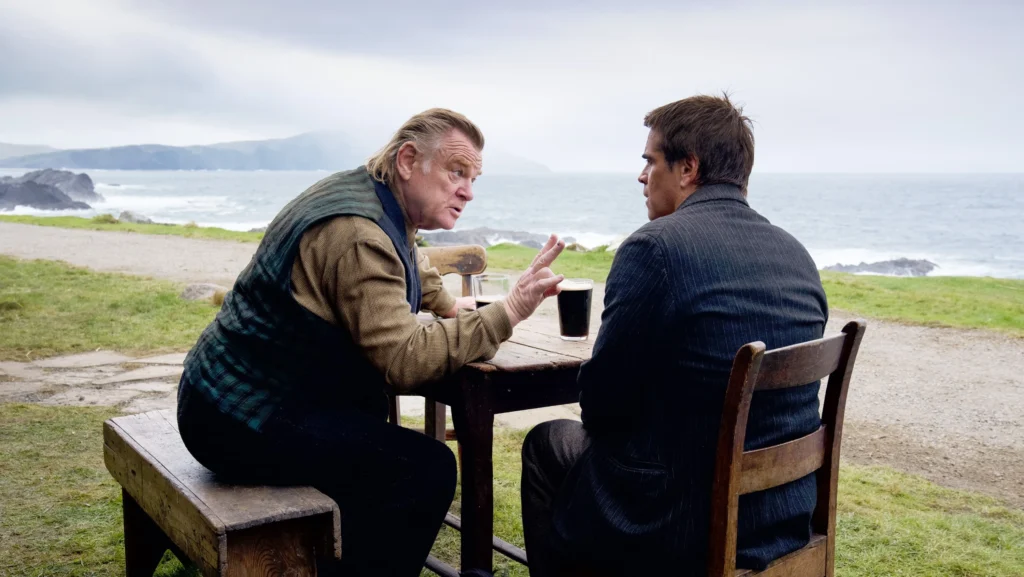 9. The Banshees Of Inisherin
This feckin' movie from Martin McDonough is as equally great as his debut feature, In Bruges, reuniting Colin Farrell and Brendan Gleeson as two men who live on an island. Set in war-torn Ireland in 1923, there are no bombs or bullets, but when one man abruptly ends his relationship with the other, the fallout from this begins a firestorm that consumes the two men. Kerry Condon and Barry Keoghan are tailor-made for their respective roles and add balance to the Farrell-Gleeson pairing. McDonough cultivates within his dark comedic mind an original Irish fable rooted in James Joyce and W.B. Yeats.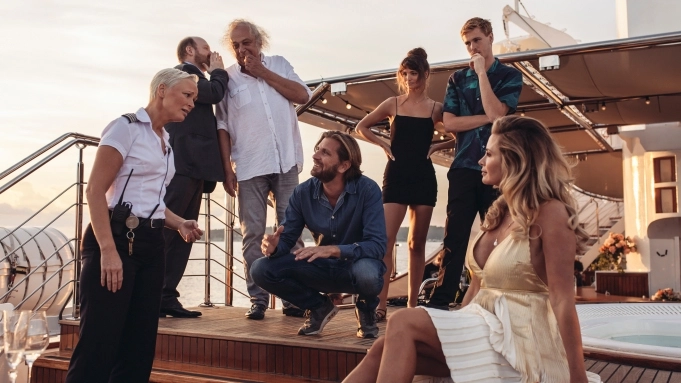 8. Triangle of Sadness
Ruben Ostlund followed up his Palme d'Or-winning The Square with a second Palme d'Or-winning film, another satire but one more brutally honest about the wealthy, the pretty, and the drunk. Harris Dickinson and the late Charbri Dean are a modeling couple in which she makes more money than him, to his consternation. They go on a lavish cruise where the characters are even more socially obnoxious that it is outrageous and leads to chaos. Ostlund pulls no punches, going to the groin on the hypocrisies of class differences with a Marxist captain (Woody Harrelson), a manure-selling Russian oligarch (Zlatko Buric), and a cleaning lady who decides to take over when they get into peril – the scene-stealing breakout that is Dolly de Leon.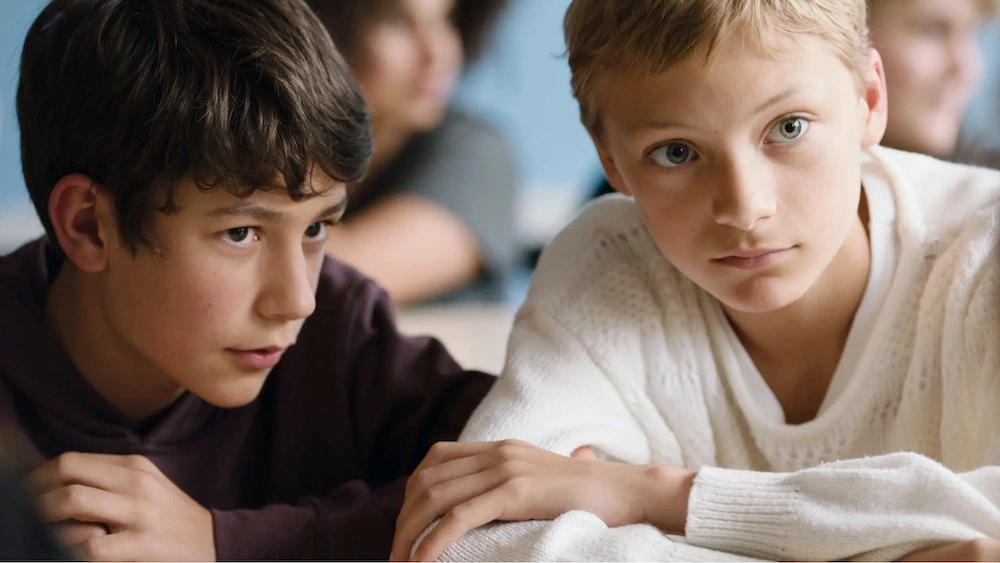 7. Close
In the same vein of Inisherin but with a more serious tone, director Lukas Dhont hit hard on this story about childhood and consequences when a friendship ends suddenly over a perception. But this is more like real life and the guilt one feels, especially for a 13-year-old who now has to carry a serious burden with him. Eden Dambrine, Gustav De Waele, and Emile Dequuenne carry the emotional punch Dhont gives to the audience about being alone and how it connects with everyone.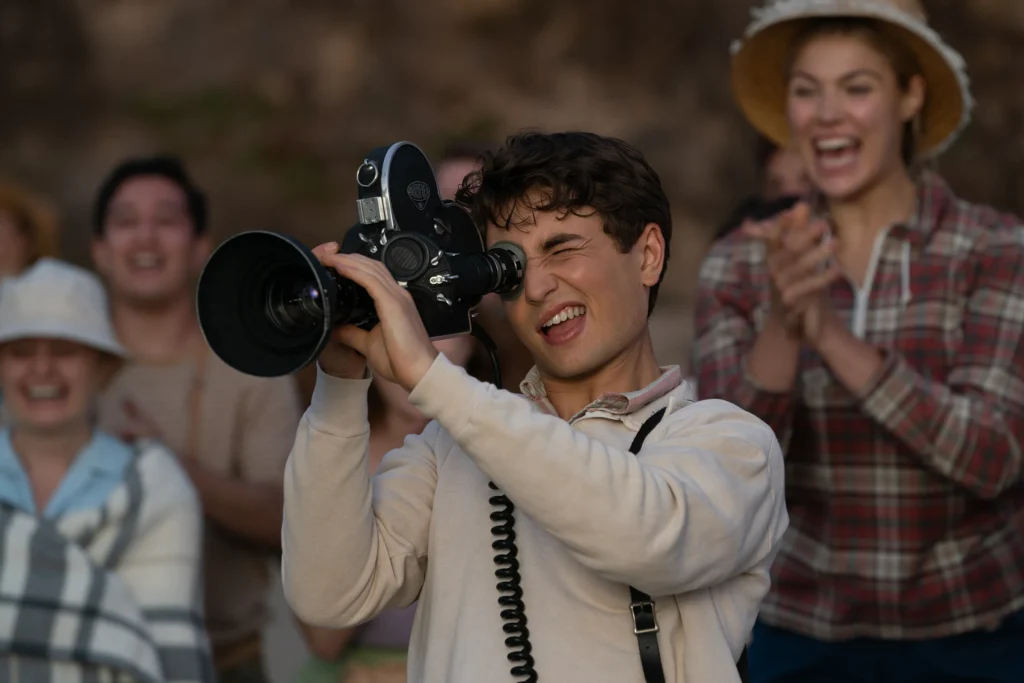 6. The Fabelmans
Steven Spielberg finally brought to the screen his life through the character Sammy Fableman, played so gently by newcomer Gabriel LaBelle, in this coming-of-age journey. From New Jersey and The Greatest Show On Earth to the Hollywood lot meeting with John Ford; it is an extraordinary story of a filmmaker's growth and dealing with turmoil at home and the external perceptions of being Jewish. Despite what people will say, Michelle Williams is certainly a lead performance, and Judd Hirsch's short appearance gives the entire theme to Sammy's – and Spielberg's – home vs family struggles.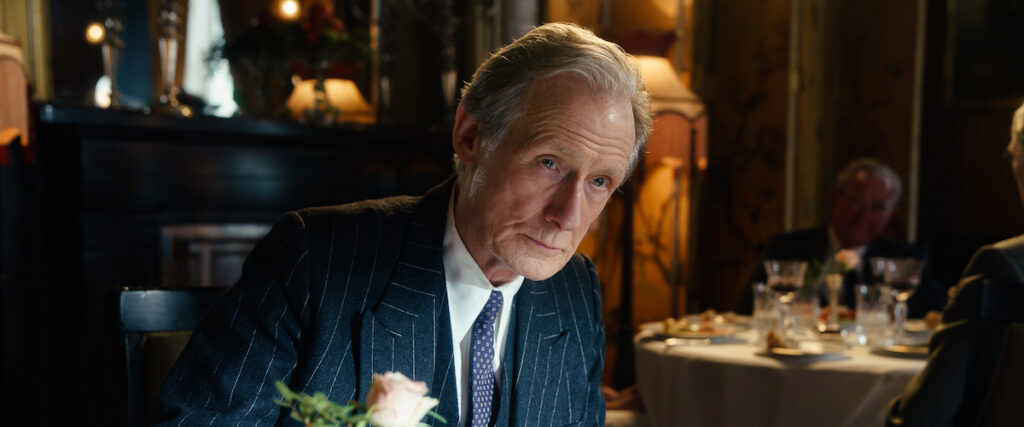 5. Living
One of the best films by Akira Kurosawa is Ikiru, a humanist tale about giving back when time is limited and wanting to leave behind something worthy. Remaking a great international film is hard, but director Oliver Hermanus and writer Kazuo Ishiguro translate it into a heartwrenching tale in 1950s Britain and with it a career-defining performance by Bill Nighy. It is so Oscar-worthy for a veteran who has been in some great films, but Living as a whole is just a reminder that even the simplest improvement is all humans need to do to make a difference.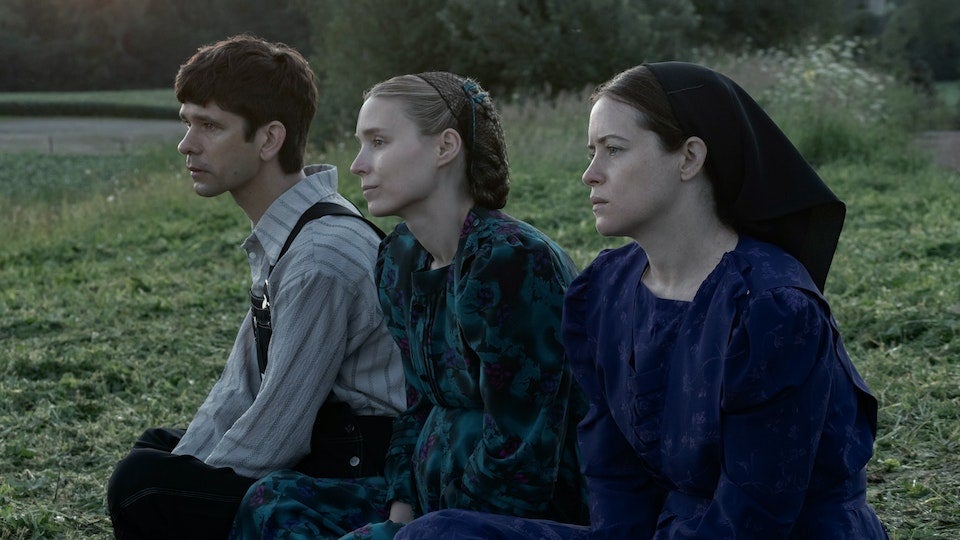 4. Women Talking
Another director who made a comeback in 2022, Sarah Polley, should make movies more frequently. This film proves it, a harsh drama about a group of Mennonite women and girls who must make the choice of either staying or fleeing a colony after they discover what the men have done to them. The ensemble uses all emotions in their debates and brings to focus the cultural clash laid upon them in a modern world. Not a fault in any of the performances from Rooney Mara to Francis McDormand as they establish the goalposts to what these women should do after encountering such an evil act.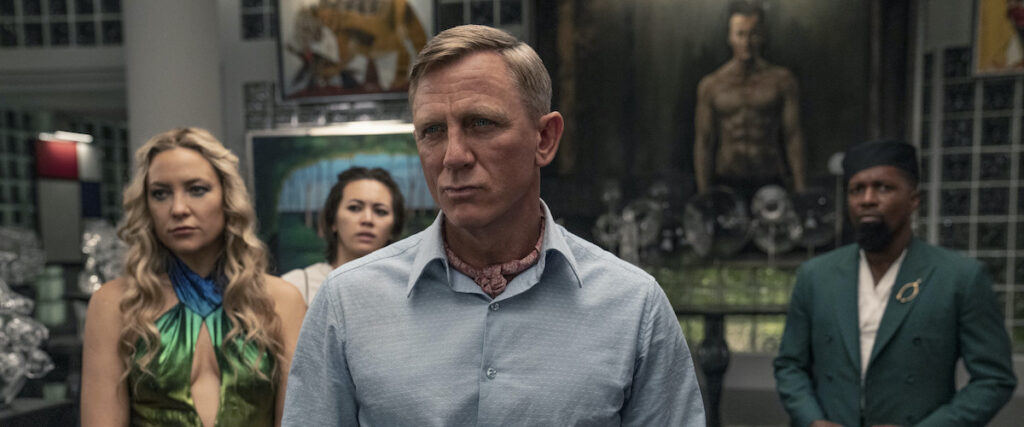 3. Glass Onion
I'm not going to add, "A Knives Out Tale" because this is very different from the first installment of Benoit Blanc's investigations. Aside from bringing back Daniel Craig, writer/director Rian Johnson flips the storytelling as he pulls back the layers on a Greek island as a group of friends and their connection to the golden tit that is Edward Norton's villainous performance. But it is Janelle Monae who hits it far out like Ana de Armas in Knives Out when Johnson suddenly pulls the rabbit out of the hat in his super fun twisting and turning that tops the first film by far.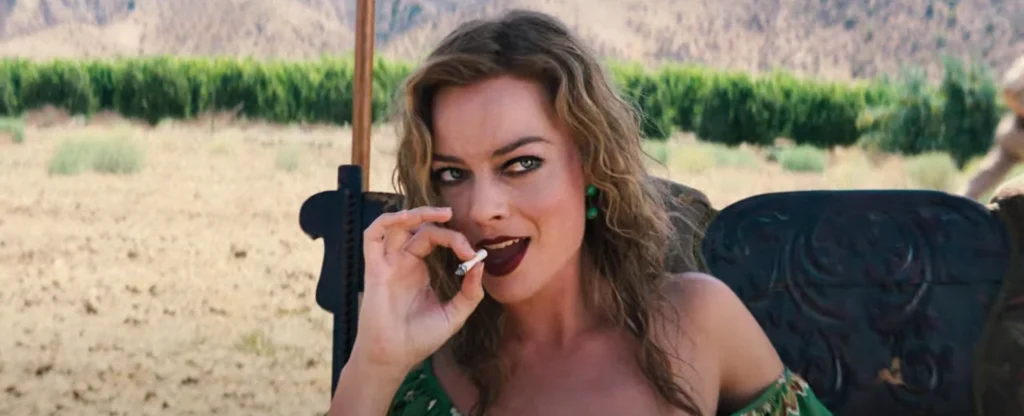 2. Babylon
A massive elephant dump! A huge booze-filled orgy! Hello, college! Damien Chazelle comes back with his most ambitious, risk-taking epic of the rise and fall of three major players in Hollywood from the hedonistic 1920s to the conservative, sound-making Depression 1930s. Every note is so correct with Justin Hurwitz's sensational score and the leading performances of Diego Calva, Margot Robbie, and Brad Pitt that even Lydia Tar herself could not make it better. (Shoutout to Tar, another honorable mention on this list.) It may have been a box office failure, but all three hours are utilized perfectly and never goes flat.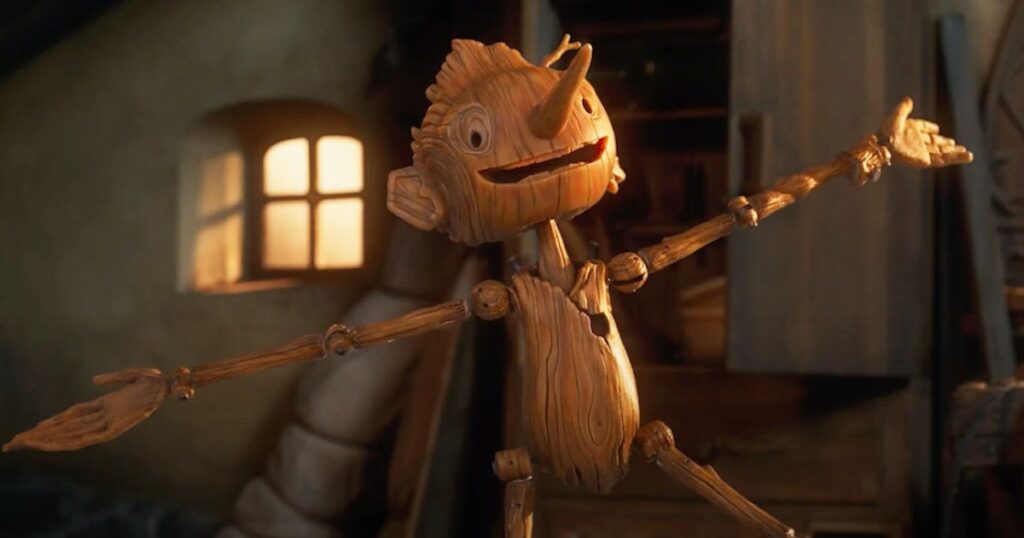 1. Guillermo Del Toro's Pinocchio
Is there anything he cannot do? Del Toro's love and care for his films, including his move to the animated medium with co-director Mark Gustafson, is a masterpiece with his own take on the famous Italian story. Yet, this feels like a totally original story with him adding his own senses to the wooden boy with a nose that grows when he lies. The voiceover work featuring Ewan McGregor, Christoph Waltz, Tilda Swinton, and newcomer Gregory Mann (who gives the voice acting performance of the year) is among the best in the last decade by an ensemble for an animated film. Alexandre Desplat's score plus the song, "Ciao, Papa," is as whimsical as it is emotional. By the end of the movie, I was a blubbering mess, and anytime you yank my heart and soul like that, that film goes straight to the top of my list. 
Follow me on Twitter: @brian_cine (Cine-A-Man)