"Women!"

— Saoirse Ronan in Little Women
I suppose I'm an outlier among my peers. Most of the movies I watch would not qualify as contemporary, so there's a whole lot of stuff from 2020 that I still haven't seen. But, as of today, this is where I stand.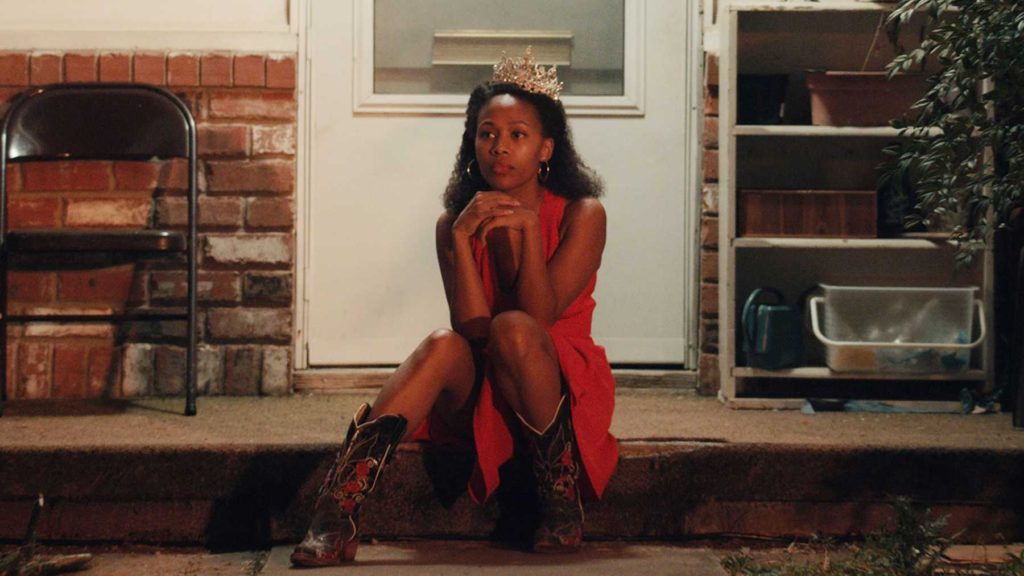 10. Miss Juneteenth 
Nicole Beharie. If your personal Best Actress lineup doesn't include her, I'm just gonna assume that you haven't watched Miss Juneteenth. I've been a fan of Nicole Beharie since the first episode of Sleepy Hollow aired, and I'm so glad that a feature film finally gave her the opportunity to showcase her craft. She deserves everything.
9. Freaky 
Slasher films need to emulate the slashers themselves and refuse to stay dead, and Freaky is a great case for why. Freaky smartly commandeers a high-concept comedy formula and breathes new life into the classic subgenre that so many of us grew up watching. It also queers up a category of horror rife with casual (and sometimes deliberate) homophobia, which made this weird lil homo a happy camper.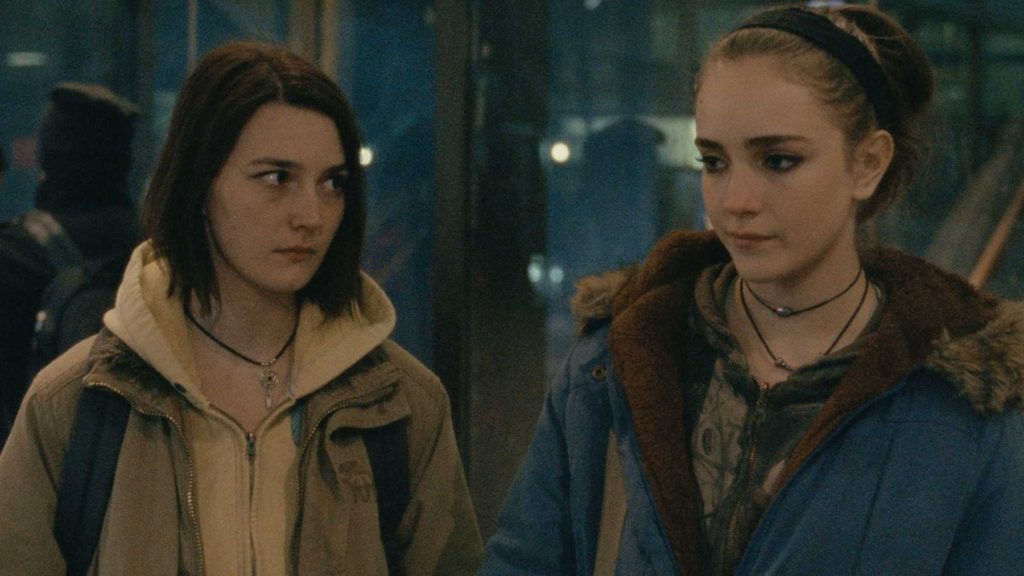 8. Never Rarely Sometimes Always
Ex. Cru. Ci. A. Ting.
Never Rarely Sometimes Always is an essential drama that borders on horror; the fact that so many women and teenage girls still cannot get the help they need is horror. That titular scene, oh my god. Sidney Flanagan deserves to have a prosperous career after that because, damn. She gets a lot of praise for that scene—and rightfully so—but let's not forget her beautiful karaoke number, too. 
Furthermore: Eliza Hittman, Eliza Hittman, my kingdom for Eliza Hittman! Of all the movies I encountered in 2020, hers was the most…human.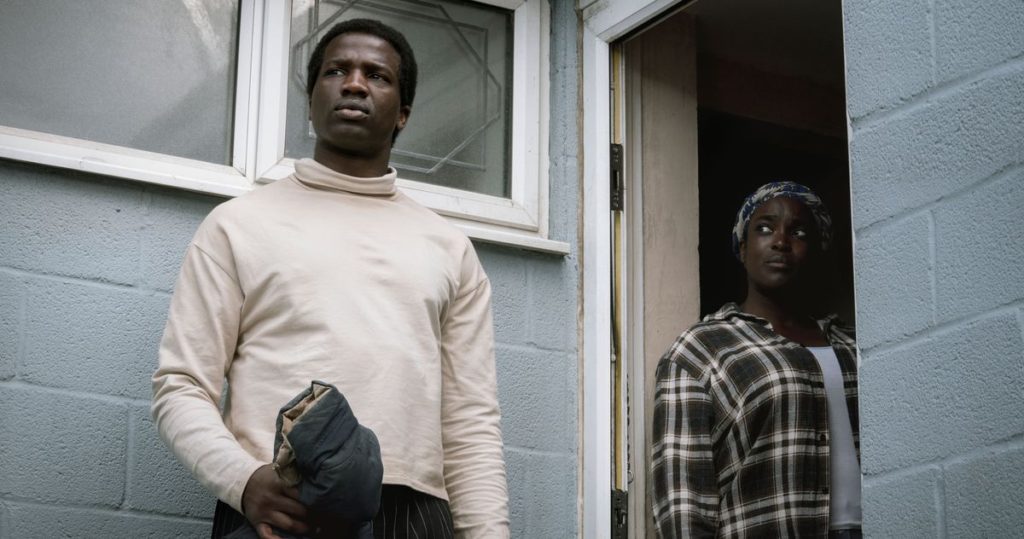 7. His House
I cannot wait to see what director Remi Weekes does next. His House blew me away with how it successfully reinvents the haunted house story to explore the horrors of being an immigrant in a xenophobic world. Sope Dirisu delivers, in a meaty role designed to exhibit talent, but it's Wunmi Mosaku who steals the show with her firm countenance. They both must be protected at all costs because I'm not done watching them slay.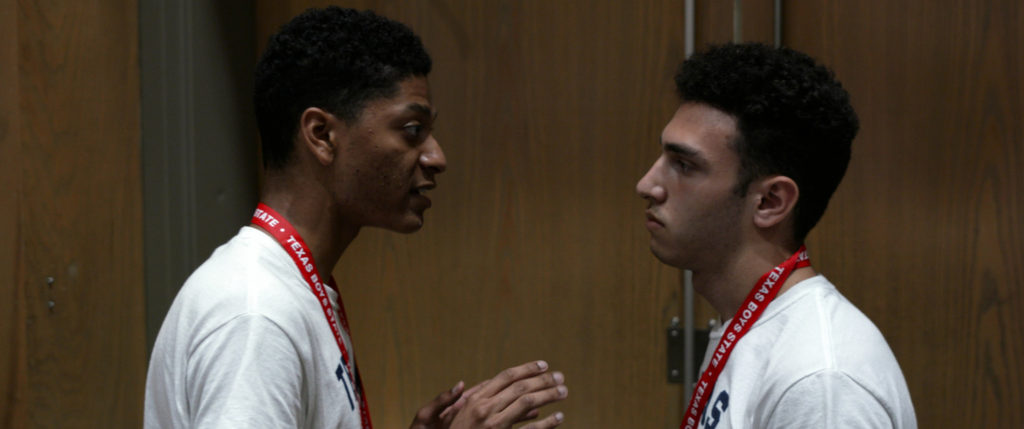 6. Boys State
When I was a teen, my hometown's university campus hosted Buckeye Boys State (the Ohio version of this), and it was kind of a big deal because a bloke from my high school managed to get elected governor. There was a front page newspaper article about it and everything. Roaming town all week long were adolescent boys with dreams of screaming on Fox News; most of them have no business holding public office, ever. But, unfortunately, a few undoubtedly will. And not because they're credible—or even good—people. They'll win because we live in a system of populism, hyperbole, and misinformation where the more qualified candidate regularly loses.
Our political terrain is flawed, and so are conferences like Texas Boys State because they're built on the same delusions. The filmmakers know this. At first ,they treat the tenets of the experiment as virtuous and noble because that's where many of our characters mentally are. However, over the course of the picture, we steadily see just how screwed up our foundation is. The naïveté fades, and reality sets in. I knew immediately who would win the race for governor here because if it had gone the other way, the finale would've lacked the punch it needed. In the end, Boys State becomes an indictment of the whole American election process. Starting out rosy and bright was a wise move because the people who really ought to watch Boys State are the folks who still believe the American way is perfect. Letting go of that idea is tough, trust me, so the film's final note of seemingly inescapable hope feels authentic because some of these characters—and a lot of Americans—are still in denial despite all the evidence.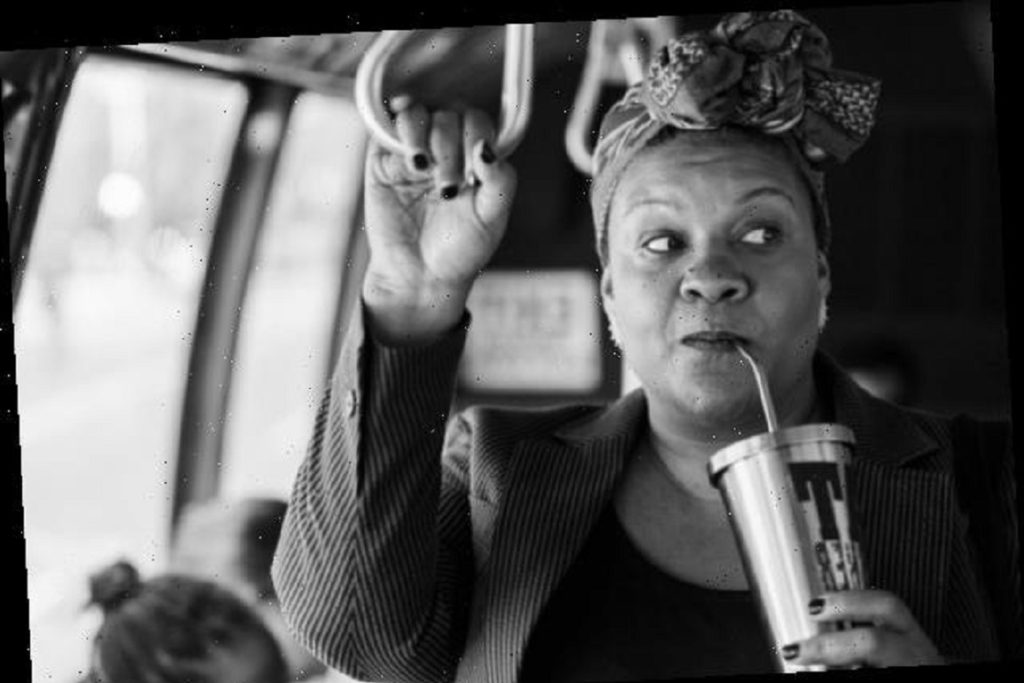 5. The Forty-Year-Old Version
Inauguration Day superstar Amanda Gorman, at only age 21, completely upstaged the incoming POTUS with her compelling words. While she is, of course, immensely talented, it's important to note that most artists do not break through quite so soon. It's perfectly normal to "make it" later. As screenwriter C. Robert Cargill recently tweeted, "I didn't make my first dollar writing until I was 30. I didn't sell my first novel or screenplay until I was 35. Many of you hadn't even heard of anything I'd written until I was over 40. You have time. There is no expiration date on writers." As a 29-year-old writer who struggles with self-esteem, I routinely need encouragement like that.
Likewise, Radha Blank's film filled me with such strength. She is a powerhouse who deserves to be more in the Oscars conversations as well—for acting and writing! The Forty-Year-Old Version also reminded me that I need to get back into reading plays. Back in college, when I was studying film and theatre, pretty much all my pleasure reading consisted of scripts; drama is a great study guide for character arcs and plot structure. I'm just starting to re-find my writing groove, and I largely have Radha Blank to thank for that. (P.S. I'm gonna need Peter Y. Kim in a gay rom-com stat!)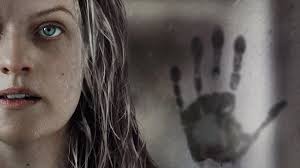 4. The Invisible Man
Half a decade ago, for one glorious fake blood-filled November day, I shared a workplace with Leigh Whannell. In my old line of work, I seldom got star-struck. But when I received the call sheet the night before and saw his name, I was stunned. I'd had a crush on this spooky Australian cutie since 2004. He only acted on this particular project for one day, and I was but a mere day-player, so our paths were destined to cross. Since then, I've drifted away from the best job I ever had, and Whannell has established himself as a formidable director.
I mean, I'm still not over the restaurant scene in The Invisible Man. Not to be all "broken record" about it, but Elisabeth Moss ought to be in all the Academy Awards discussions. Once again, we have a stellar leading actress turn in genre film that will likely go unrecognized. How anyone can watch this film and think that Moss is anything short of magnificent is beyond me. That final scene, not to mention that final close-up…chills. There's nothing quite like a spectacular horror performance to remind you that the Academy is mostly trash.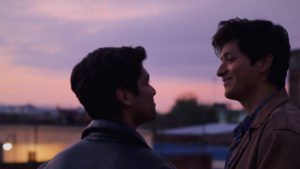 3. I Carry You with Me
Help, my soul has been shattered, and Heidi Ewing is the culprit! How she found a way to seamlessly weave her documentary background into this narrative feature film is simply astounding. My jaw is still on the floor.
Go into this one knowing as little as possible.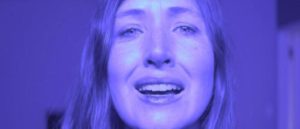 2. She Dies Tomorrow
Mooooood…As I wrote when I covered this film on my blog, "Amy Seimetz penetrated and unfurled my psyche. Even after a year on meds, I still have small bouts of blueness. They're fewer and further between than they used to be, and they don't last as long or cut as deeply as they used to, but they still sometimes occur. And She Dies Tomorrow threw me into one that lasted a few days, which I strangely say as a compliment. I mean, that's evocative as f*** filmmaking. Thank goodness for Wellbutrin." 
This film is not for everyone. The responses have been quite divisive and understandably so. But those of us who get this movie, really get it. I have a feeling that I'll be revisiting this movie regularly.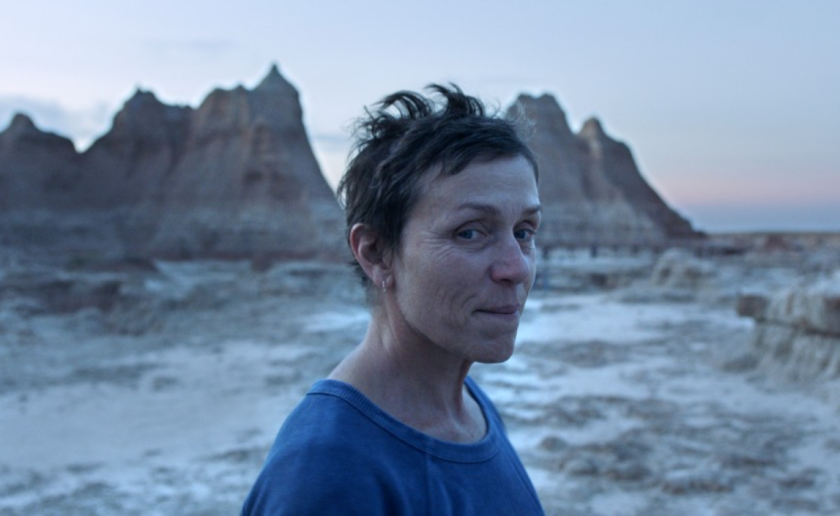 1. Nomadland 
Cinema peaked when Frances McDormand took that dump in that five-gallon bucket.