List: Amy Smith's Top 10 Movies of 2021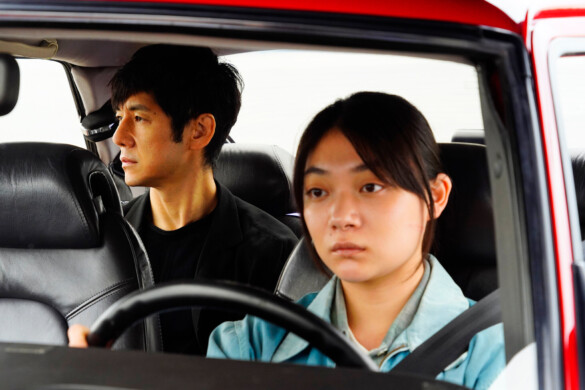 From covering the Sundance Film Festival to catching up with the late-breaking Oscar contenders, 2021 has been an impressive year in terms of the film slate. What has impressed me most is the variety that is out there for anyone to enjoy, whether it is a musical for the darkest days or an epic made for the biggest of screens. I am glad that films in a range of genres surprised me this year, as my top ten of the year has become an eclectic mix that I am sure you will find something to connect with.
 Disclaimer: due to living in the UK, there are certain films that have not released here and despite potentially cracking my top ten list I am unable to see and rank them. These films include Cyrano, Nightmare Alley, and A Hero.
 10. The Suicide Squad
Easily the best comic book film of the year, James Gunn added his directorial style to give a truly fantastic telling of the Suicide Squad, a group of misfits that Gunn manages to make loveable. Yes, I may be biased as this was the first in-person critic screening I have ever been invited to, but I am still impressed at the guts this film had within the first ten minutes and how everyone's lives were truly at stake. Gunn kept audiences on their toes with action that could have been ripped from the comic books, humor that was sharp and landed hit after hit, and still a surprising amount of heart that made it easy to cheer on these mischievous characters.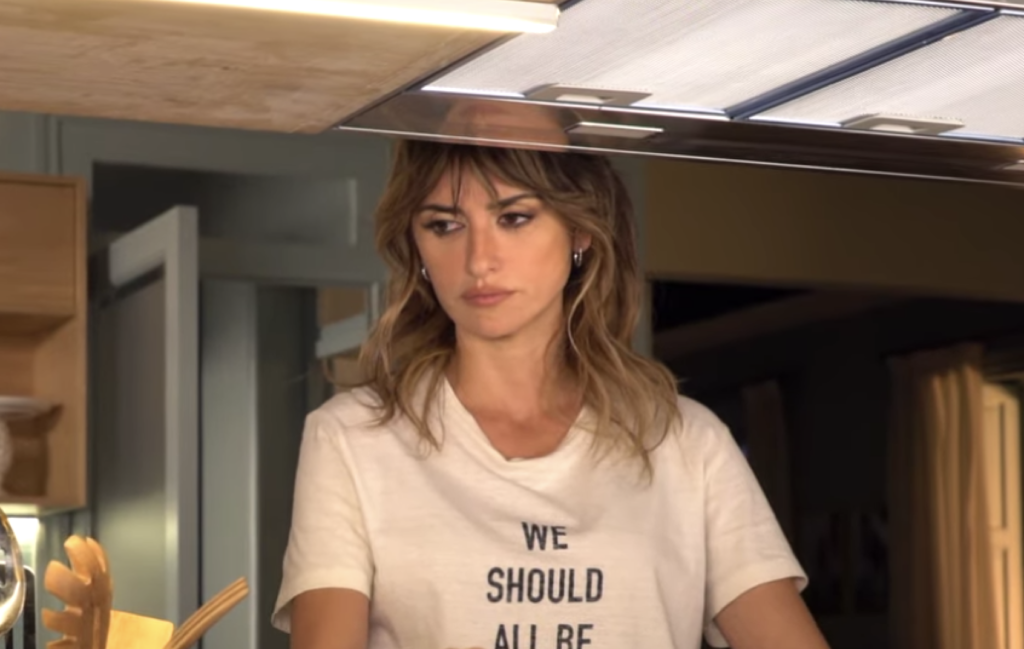 9. Parallel Mothers
Pedro Almodóvar surprises again with a film that will break your heart on numerous occasions. The presentation and structure are simple, yet it leaves room for Penélope Cruz to steal the show and give one of the best performances in her career. Cruz, alongside Milena Smit, leads the story of two mothers who meet at a maternity ward and give birth on the same day, giving them a bond that will last a lifetime. Take a seat and let the story captivate you from the first words to the very last frame.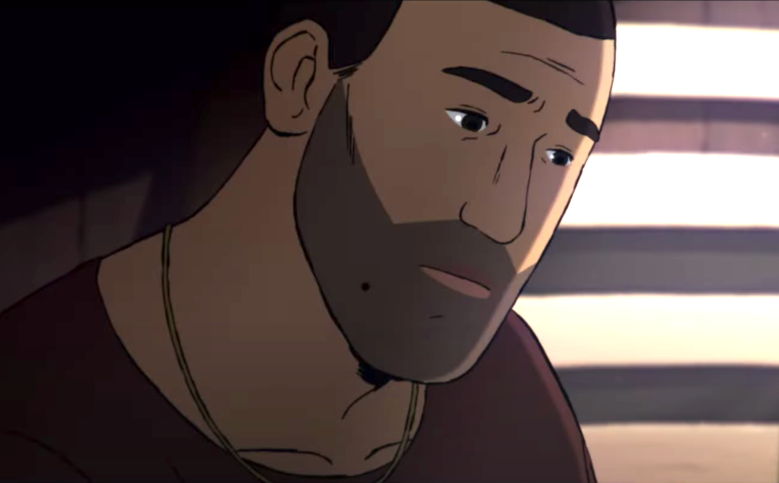 8. Flee
The first of two films to appear on this list that I saw at Sundance 2021, and yet I cannot praise this film enough. I was fortunate enough to see Flee for a second time at the London Film Festival and being able to experience this film in a cinema made me love the craft even more on the rewatch. This is a powerful film and one that must be watched by everyone, especially considering the situation going on right now in Afghanistan. Amin's story is told in the most beautiful of ways thanks to the direction of Jonas Poher Rasmussen and the animation that not only helps keep Amin's identity secret, but is able to delve into his past and illustrate both the darker and lighter moments in his life.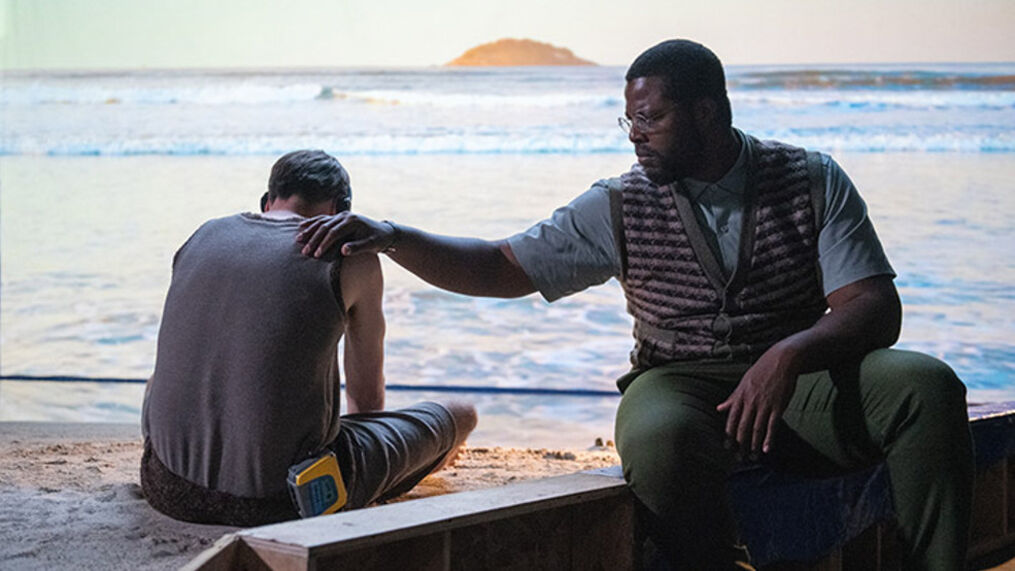 7. Nine Days
A film that has been stuck in a place of limbo due to the weird release schedule and severe lack of marketing, Nine Days deserves so much more attention than it has received. A unique concept captured by Edson Oda, the film is led by a fantastic performance from Winston Duke and beautifully captures the idea of life. It may appear simple at first, but the slow pace allows for major development and payoff throughout the film, making it impossible to turn off once you start.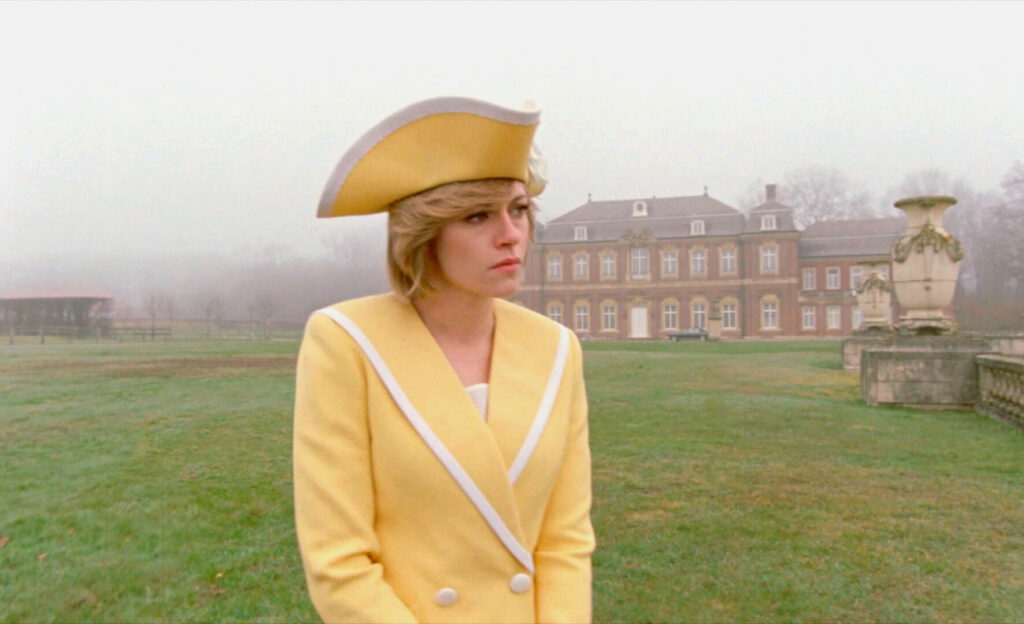 6. Spencer
Whilst Spencer has been deemed as divisive amongst the general audiences, it has remained one of my top films of the year. Of course, a lot of praise must go to Kristen Stewart as Princess Diana, who gives the best performance out of anyone this entire year. However, it is also the rest of the cast who shine, as Timothy Spall, Sally Hawkins, and Jack Farthing also give strong performances. Containing one of my favorite scenes of the entire year with the 'soldier game' and a masterclass in numerous aspects of filmmaking, including score and cinematography, this is one I will continue to go back to time and time again.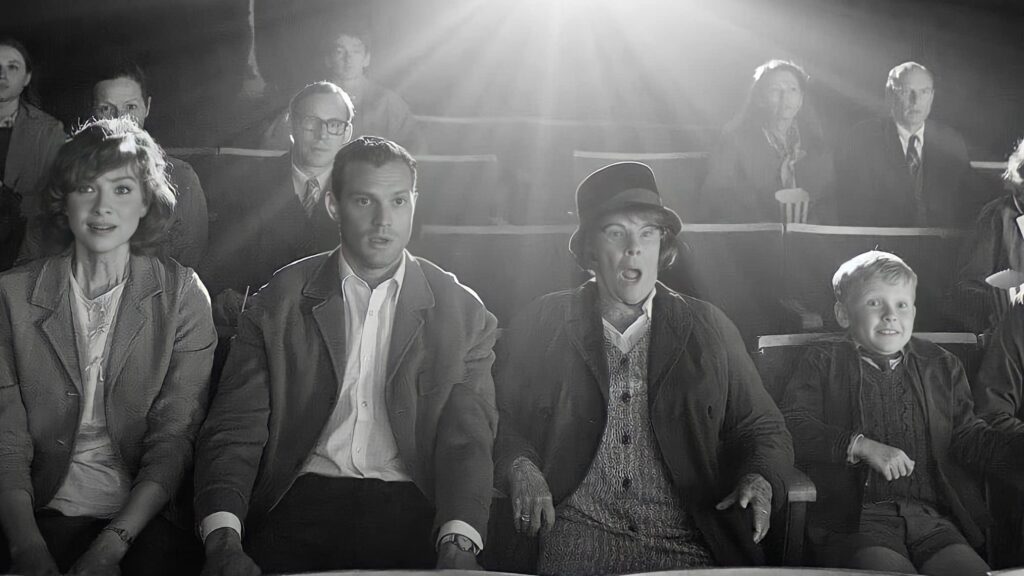 5. Belfast
This one may be fresher in my head than the others, considering I only had a chance to check it out at the start of January this year, but it is no wonder why Kenneth Branagh's Belfast remains the frontrunner in the Best Picture race. In short, this film is just lovely and intimate, providing a sense of warmth within the film community and shining a light on a beloved hometown of Belfast for Branagh. However, it is the mix of that tone and the fantastic filmmaking within it that elevates it from a lovely film to a gorgeous piece of cinematic history that is sure to please all audiences.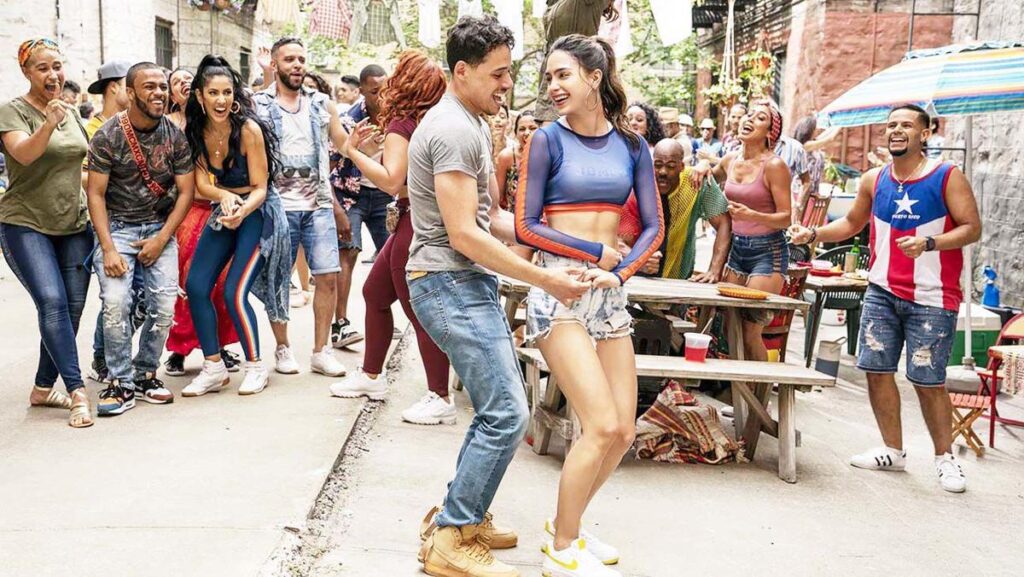 4. In The Heights
In a year where we had a large variety of movie musicals from remakes, bio-pics, animation and, well, whatever Dear Evan Hansen was meant to be; only one was able to crack my top ten and it seems to be the one that has been forgotten this award season. If In The Heights was released later in the year and didn't have the pressure of being the first box office test this year, this would be contending in numerous categories, and for good reason. With the vibrant soundtrack, gorgeous production and some of the best numbers in a long time such as '96,000' and 'Benny's Dispatch', there's no doubt that In The Heights makes my top five.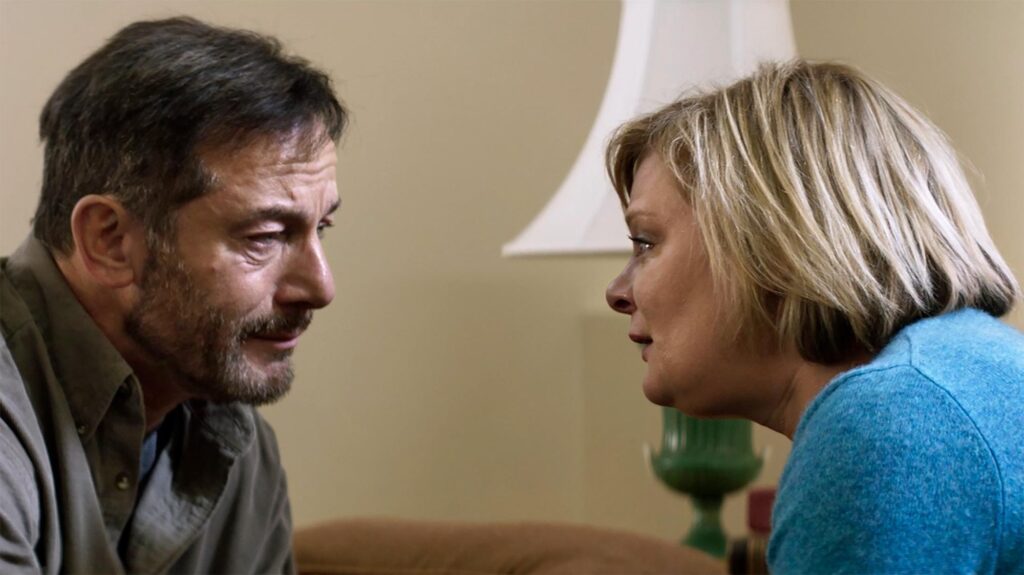 3. Mass
There were only three films that I gave a perfect score to this year, the next three films I will be talking about here, and this one was the first to receive that lucrative rating after surprising at the 2021 Sundance Film Festival. Not sure what I was getting myself into, Fran Kranz nailed it with his directorial debut by stripping back the filmmaking and focusing solely on the screenplay and the four brilliant actors he had in this single room. In a film that should be sweeping Original Screenplay and Ensemble awards, Mass will strike an emotional chord more than any other film of 2021.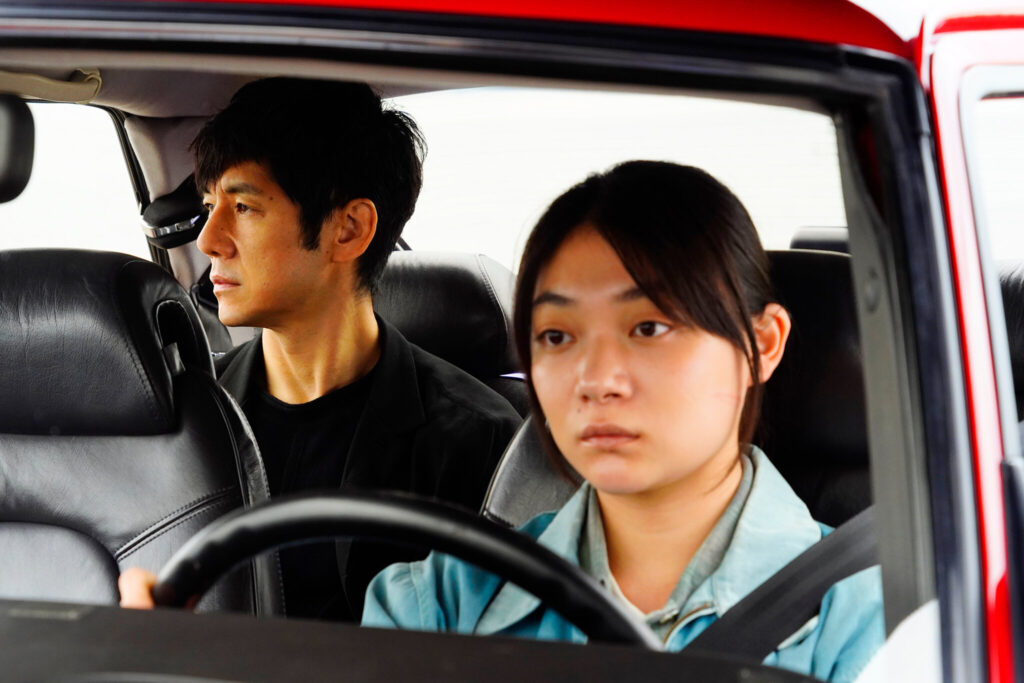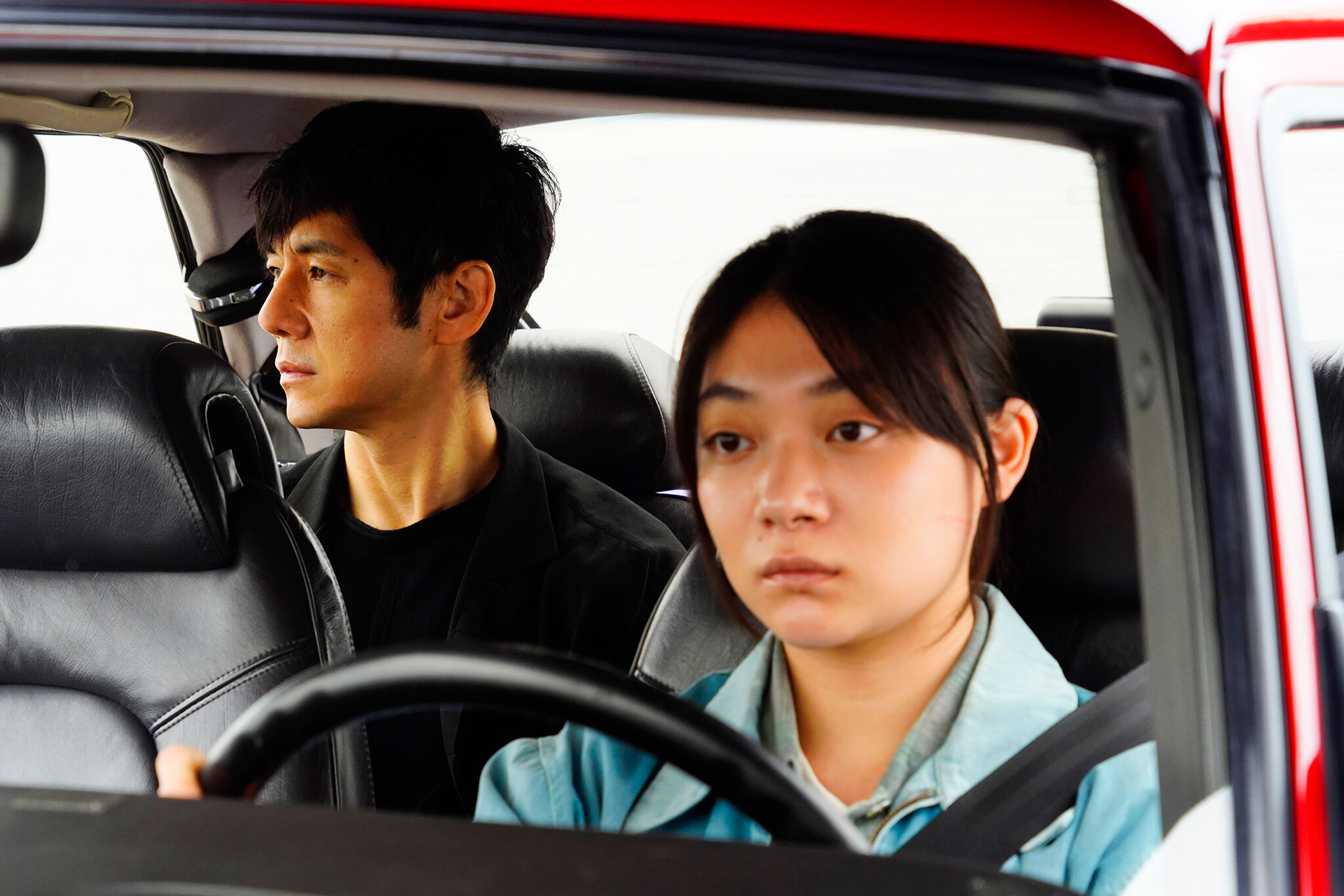 2. Drive My Car
When preparing myself to see Drive My Car for the first time, I made sure to get to a cinema and allow myself to be captivated for the three-hour runtime. When I realised that the opening credits were rolling in after 40 minutes – and what a 40 minutes that was – I knew I was in safe hands with Hamaguchi directing. This is such a beautiful story and while you do feel the runtime, you appreciate being in that intimate space and having the time to connect with these characters and being on this journey. In a film that spreads awareness about inclusivity and the power of both language and the theatre, it is no surprise that I was desperate for a second viewing immediately after my first experience.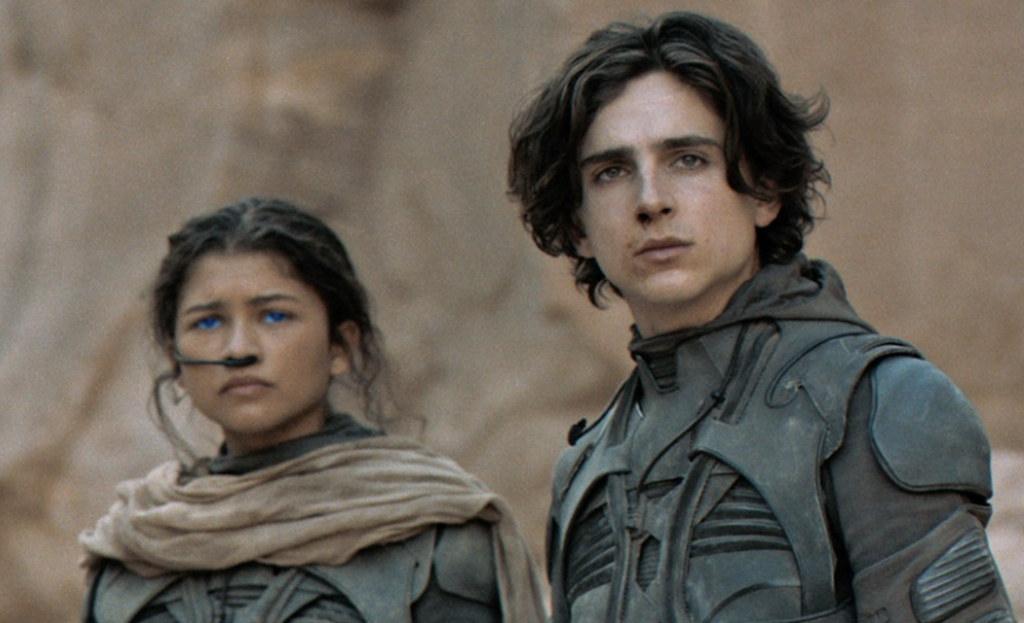 1. Dune
I am somebody that doesn't usually gravitate towards a sci-fi epic. In fact, I had not even dipped my toes into any of Denis Villeneuve's previous work before venturing out to see Dune. However, despite the cinemas being reopened and home to blockbusters such as Black Widow and No Time to Die by this point, the cinematic experience did not truly return until Dune blessed our screens. This is a film that highlights the power of filmmaking, from the gorgeous cinematography, incredible visual effects, and immersive sound design that also elevates Hans Zimmer's score like no other film could this year. Despite the nature of the project and the scale of challenge with adapting something like Frank Herbert's original novel, I was still able to take someone who loved the book and someone who had no idea what Dune was about and they both loved Villeneuve's adaptation. That shows the level of care that went into adapting the source material while making the story accessible to all, and there is no other film that could dare challenge it for my favorite film of 2021.