January 2023: Criterion Releases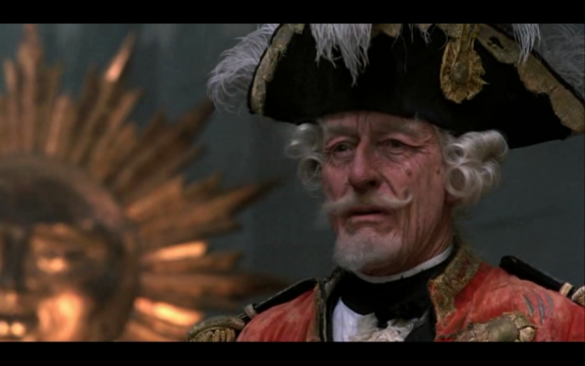 Welcome to the New Year! Off the bat, four new entries for the Criterion Collection plus a trilogy of reissues for the start of one of cinema's most ingenious, yet controversial directors. A notorious film in retrospect gets much-deserved appreciation, an early melodrama on race relations, a film from an unknown nation, and a recent drama set on the home of a movie god that would be granted his approval. Here's the first batch for 2023.

Imitation Of Life (1934)
Before it was remade into beautiful living color by Douglas Sirk in 1959, the original version came out twelve years earlier from John M. Stahl starring Claudette Colbert as a White woman who makes a living in the business world. She is a single mother, as is her Black maid, whose own daughter passes on as white to avoid the painful discrimination her mother has to go through. It is a beautiful melodrama and one that captures the moment of racial struggle mixing in with the white privilege one has compounded by the economic limits both women face.
The Adventures of Baron Munchausen (1988)
Upon its release, the film bombed at the box office (losses of almost $40 million) and became a cautionary tale of what not to do in filmmaking. The production had many issues, including Sarah Polley, then only eight years old, having to do dangerous stunts that traumatized her. Regardless, Polley says the film is beautiful and it truly is; writer/director Terry Gilliam utilizes all of his animated ideas to construct a whole new world that follows the titular adventurer (John Neville) to the moon and back fighting all types of creatures. Besides Polley, the film stars Eric Idle, Oliver Reed, and Johnathan Pryce; plus a cameo by Robin Williams as King of the Moon.
Lars von Trier's Europa Trilogy (1984-1991)
Making his international debut at this time, the Danish von Trier made a name for himself with three stories of his home continent trapped in a state of confusion with genres of film noir, melodrama, horror, and science fiction. In The Element of Crime, a former detective remains tormented by his last case, a serial killer who always seems to escape him. Epidemic is an experimental tale of medical horror in which von Trier and Niels Vorsel play fictional versions of themselves as they write a twisted version of the Black Death intertwined with World War II. And Europa, starring Max von Sydow, Barbara Sukowa, and Jean-Marc Barr, is set in American-occupied Germany where an American working as a train conductor gets caught up in a Nazi terrorist plot.
This Is Not A Burial, It's A Resurrection (2019)
Mosotho-born writer/director Lemohang Jeremiah Mosese tells a moving story about a home when an old woman plans her own funeral amongst her family, but learns that a new construction project threatens her home. Instead of bowing down or being moved, the woman and her neighbors, all of Lesotho, plan to fight back to keep their homeland intact. It is not just a drama of preserving what they hold dear, but a visual poem of this little-known country within South Africa. It is about keeping in touch with your ancestors while realizing that technological progress always threatens forgotten people, in this case, two million of them. 
Bergman Island (2021)
Mia Hansen-Love writes and directs this love story set in the land of the legendary director Ingmar Bergman, on Faro in Sweden. A couple (Tim Roth and Vicky Krieps) make the pilgrimage where they confront their own differences in their work and in their own love. Playing out like a Bergman film, the couple works on their own screenplay to make in Faro (with Mia Wasikowska and Anders Danielsen Lie in the metafiction part as themselves and as characters within that story) and the process becomes an emotional drive to learn about discovering what is real to them and what they put in their own story. 
Follow me on Twitter: @brian_cine (Cine-A-Man)