Have you ever been to Los Angeles? If you haven't, director Carlos López Estrada will take you there with his new film Summertime, a slam poetry musical that celebrates the cultural and artistic diversity of L.A.
López Estrada, who also directed the critically acclaimed films Blindspotting (2018) and Raya and the Last Dragon (2021), conceived the idea for Summertime after attending a spoken word poetry workshop. He was astonished at the talent on display and wanted to use film to elevate their vibrant voices. As a result, Summertime features a total of 27 poets and film debutants sharing their own experiences through a thread of poetry-filled scenes. You've never seen anything quite like this.
Recently, I had the chance to chat with Carlos López Estrada about the directing process behind Summertime, as well as the power of poetry, the Blindspotting TV show, and even telenovelas.
Ricardo Gallegos: How did you convince Los Angeles Media Fund to finance such a bold, unique, and even risky project? You had a very short window to shoot the film, too.
Carlos López Estrada: I fell in love with the poets, and my enthusiasm for the project excited our producers who ended up financing the film. I showed them videos, invited them to a presentation of spoken poetry and, well, I think they understood why I was so excited to collaborate with them and they jumped in 100%.
RG: How was the relationship with scriptwriter Dave Harris during the writing process? Did you review the process alongside the poets? What kind of feedback was there to accommodate all these poems throughout the script?
CLE: The development of this film was a very special achievement. We didn't follow a traditional process when it came to building the film. We had a scriptwriter, but the 27 poets we worked with were as much the authors of the piece as the scriptwriter. We were working together for just over three months every day and we were building and formulating how the movie was going to work. Our scriptwriter helped a lot to propose transitions and dialogues, but the truth is that the final product was the result of that workshop.
RG: With a cast of nonprofessional actors and debutants, confidence was a key element to shoot this film. As a director, what did you do on set to give them the necessary confidence to perform?
CLE: From the beginning, we needed to make sure that they didn't just see me as their director, but that we could develop a relationship. They needed to feel comfortable so that they could play and experiment. 
Because they do live poetry shows, the relationship they have with their audience is very specific. They interact with the audience for five or ten minutes and then finish their participation. So, in this project, having to be involved with the crew and with me for weeks, was a change in their dynamics. Both I and the rest of the crew always had this in mind. We didn't want them to focus on any technical stuff so that they could just exist in front of the camera.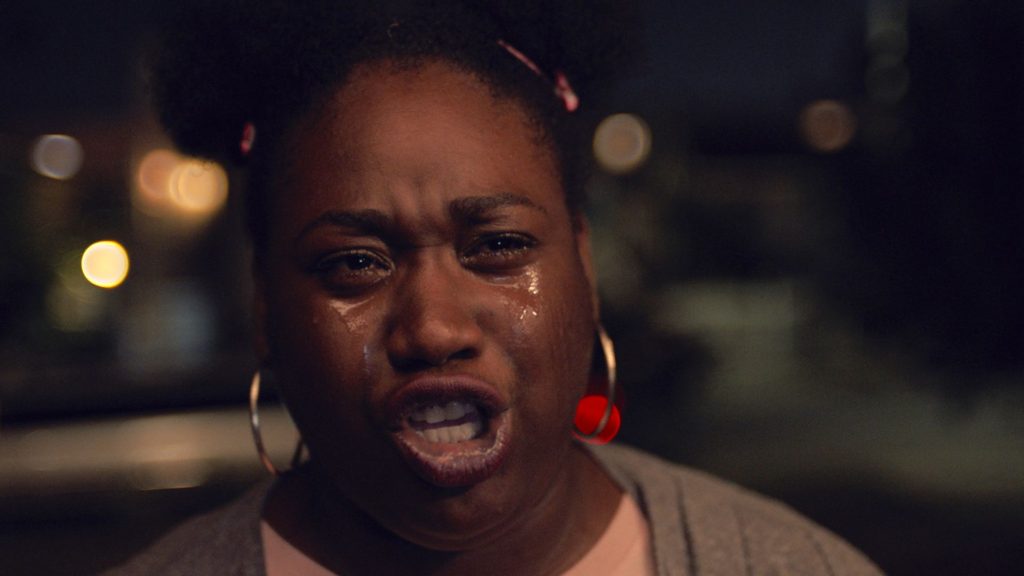 RG: Marquesha Babers' poem scene is tremendous. What can you tell me about the shooting of that specific scene? What did you say to her? How was the atmosphere? I don't know how it was there, but sparks were flying out of my screen during it.
CLE: Most of the stories you see in the film are based on the lives of the poets, so they are very intimate and vulnerable moments. That specific one you are referring to was a moment of strong trauma for Marquesha. She likes to perform the poem because it helps her deal with all the stuff that she carries inside her, but she does have a hard time because they are difficult concepts to share openly.
We tried to leave only the necessary people on set so that they could not distract her or break her mood. This allowed her to flow. We did it a few times, I gave her a few directions, but the truth is that we created a light atmosphere so that she could act freely, and in the end, it was just her and the camera in the house. The last take we did, which was the one we used for the film, didn't even have an actor. She acted it all straight on camera and I think it was the way she needed to get all that emotion out.
RG: Have you stayed in touch with the poets? 
CLE: The community of poets has given me a warm welcome and we have become friends. We see each other often, we have been working directly on the promotion of the film altogether. Yesterday, we all went to Disneyland to spend a little time together. These are very unique experiences. We have done our best to stay close and in touch. We even published a book of poetry together. 
RG: After this experience, what do you think makes a good poem and a poet?
CLE: I think it is talking about topics and ideas that have meaning to the people who are writing and presenting them. For me, what is most special about these poets is that they are always looking for a hidden truth. It's totally radical honesty; being able to talk about ideas or topics that we normally find difficult to talk about. 
We are often taught to be afraid of our emotions, not to speak about them openly, to keep them private and I think that is what causes us a lot of trauma. But these poets try to free us from these ideas. They encourage us to talk about our difficult experiences. To speak them because it is the only way we will be able to overcome them, and we will be able to connect with people who may be going through similar stuff and need to hear those words.
RG: Music is very important in this film, and music has been a very important element in your career. How did your experience directing so many music videos shaped your style as a film director?
CLE: I think a lot. I grew up watching MTV, I grew up watching music videos and played music in high school. I directed music videos during the first ten years of my career and that cinematographic language, the pace, the cuts, that style impacted my voice as a filmmaker.  I think I owe a lot of my visual development to so many years of watching videos, watching MTV, and my development as a music video director.
RG: What was your favorite music video back then? 
CLE: The "Teardrop" music video by Massive Attack, which has a baby inside its mother's womb. I love it. 
RG: What music video are your proudest of directing?
CLE: I made one a long time ago, I think it was one of my first music videos in English, for a group called Bowerbirds. We did it with nothing; no money, with friends acting, borrowed locations, but it has a good heart. I think it helped me find the path to find my voice.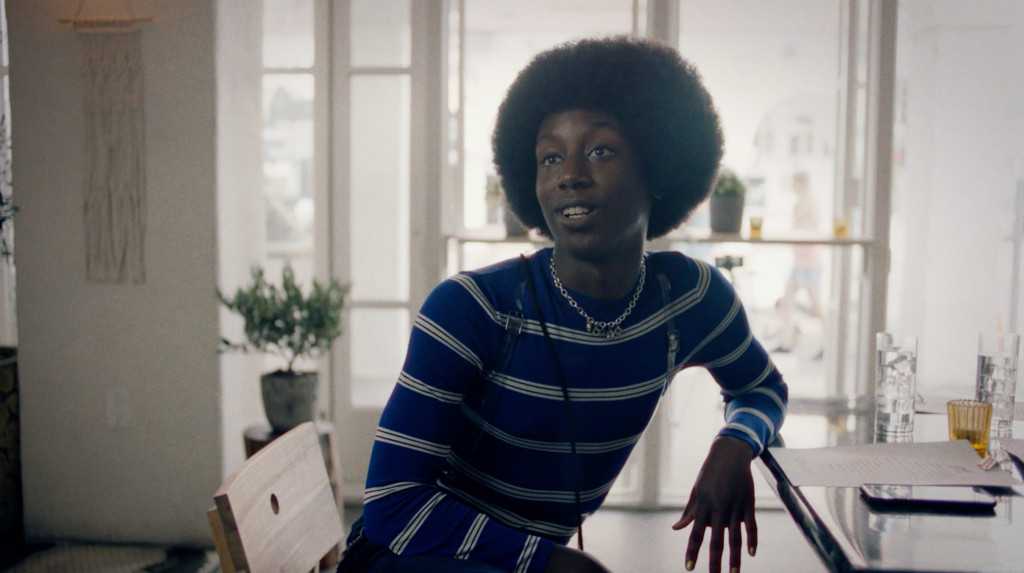 RG: What kind of edits did you have to do in Summertime? What was the toughest choice you had to do inside the cutting room floor?
CLE: Because of the way we built the film, there was a lot of material that we couldn't use. We had many changes, we restructured the entire film, many many times, so there are sequences, entire scenes that we couldn't use. So we had to film pickups months after we finished. The truth is that the film did not take shape until the month that we had to premiere at Sundance. We kept changing it, moving it, checking what worked and what didn't.
RG: The Blindspotting series, based on your film, recently started its run. What do you think about the evolution of this project, about an independent film directed by you that has extended to a successful and critically praised TV show?
CLE: It's incredible, David and Rafael, who were the original creators of the film, have heads full of energy, and full of stories, so it's good that they can continue to tell them. The world of Oakland is very important for them; they were born there and grew up there, so the fact that they can continue exploring it seems incredible to me.
RG: Your mother is a telenovelas producer, and you had experience performing in a couple of them. What was it like?
CLE: They were beautiful experiences. My path went the other way, but I learned a lot from being close to her and I value the experience a lot. Hopefully, you won't find many clips of me in them on YouTube though.
RG: What do you think the telenovela represents for Latin America? 
CLE: I think they connect with people, specifically in Mexico, in a very special way. Now, there's a lot of media, but growing up watching TV and seeing the power that telenovelas had was impressive. They had to communicate something in the clearest and simplest of ways. I think those learnings stayed with me because, in a way, that is what we do at Disney; trying to find how to communicate ideas in the clearest and most universal way possible.
Summertime is now playing in theaters. You can also find the Summertime: Ode to LA poetry book at this link. We thank Carlos López Estrada for taking the time to speak with us.