Highly Anticipated 'Dune' Trailer Revealed, Sets December 2020 Release Date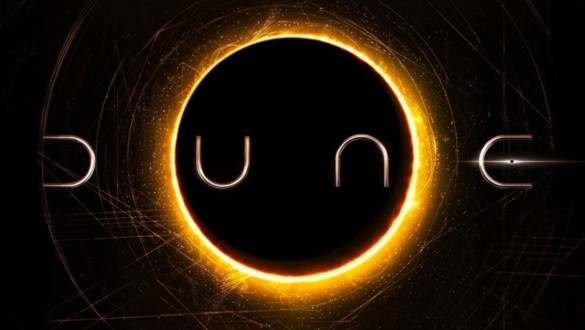 The highly anticipated trailer for the sci-fi epic Dune has been revealed by Warner Bros. and it looks to have been well worth the wait.
Directed by Academy Award-nominee Denis Villeneuve (Arrival), Timothee Chalamet stars as Paul Atreides, who embarks on a journey to secure his family's safety as well as their future. The star-studded cast includes a number of high profile names, including Rebecca Ferguson, Javier Bardem, Zendaya, Oscar Isaac, Josh Brolin, Dave Bautista, Charlotte Rampling, Stellan Skarsgård, Chang Chen, Stephen McKinley Henderson, and Jason Momoa. Impressive.
If that's not enough, the talent behind the camera alongside Villeneuve includes Lion cinematographer Greig Fraser, Blade Runner 2049 editor Joe Walker, and legendary composer Hans Zimmer, who will no doubt have his eye on a twelfth Oscar nomination.
The following is the synopsis for the upcoming epic, as written on the official Warner Bros. website:
"A mythic and emotionally charged hero's journey, "Dune" tells the story of Paul Atreides, a brilliant and gifted young man born into a great destiny beyond his understanding, who must travel to the most dangerous planet in the universe to ensure the future of his family and his people. As malevolent forces explode into conflict over the planet's exclusive supply of the most precious resource in existence—a commodity capable of unlocking humanity's greatest potential—only those who can conquer their fear will survive."
There are two things that stand out the most when watching the trailer – the jaw-dropping visuals and the performance of leading man Timothee Chalamet. From the sweeping desert landscapes to the sight of thousands of soldiers preparing to march, Villeneuve has captured the sheer epic scale of the source material in grand fashion. It doesn't look too dissimilar to the awe-inspiring visuals of Blade Runner 2049, Villeneuve's previous film.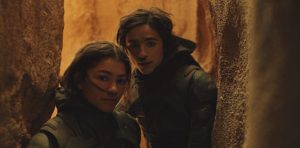 For Chalamet, this is his first blockbuster leading role, having been a critics darling over the last few years for his work in Call Me By Your Name and Little Women to name a few. Much of the film's success will be dependant on the young man's performance, but there's no doubt he's up for the occasion. Paul Atreides appears to be the role that Chalamet was born to play, with everything from his demeanor, his expressions, and his costumes looking on point.
Villeneuve is not the first director to tackle Frank Herbert's novel of the same, with David Lynch's Dune released in 1984 to poor critical acclaim, a rare misstep in a director's filmography filled with treasures.
The trailer was preceded by a special cast Q&A event to build hype for the eventual release. The trailer has caused plenty of buzz on twitter, with a few example comments from some of our staff here, as well as filmmakers:
Based on what I saw in the #DuneTrailer, we are experiencing the birth of a new franchise! I'm so pumped for this! pic.twitter.com/RwWhUEVA1E

— Ryan McQuade (@ryanmcquade77) September 9, 2020
I have to say, that is an impressive trailer. This looks like a technical powerhouse, and I am now pumped to see this on the big screen. https://t.co/Oq08j00oet

— Amy Smith (@filmswithamy) September 9, 2020
Daaaaaamn #Dune! More importantly, though, Greig Fraser's photography.#FilmTwitter pic.twitter.com/jzm6zoZtAv

— Nguyen Le is (MASKED & TIRED) 🎞 (@nle318) September 9, 2020
I'm so there. (NB: Jodorowsky's Dune was supposed to have a Pink Floyd score, so I want to assume this trailer track is a little nod to what could have been) https://t.co/Gaib0CMMJY

— edgarwright (@edgarwright) September 9, 2020
Most excitingly of all, the release date has also been revealed, with Warner Bros. slating a Dec. 18 2020 release. The trailer can be watched below, as published on the Warner Bros. Pictures YouTube channel. Be sure to leave a comment below with your thoughts.