Featured: What I Wish For A Criterion Collection Christmas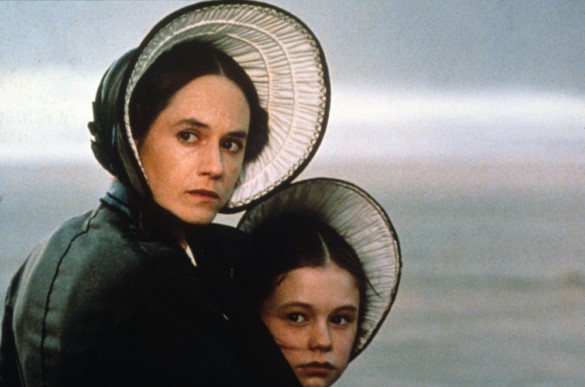 It's always great when the day comes for Criterion's monthly announcement of new releases and re-releases. The films I've never heard of, the films the surprised me in what they got the rights to, and the ones I especially requested from them – send them an email at suggestions@criterion.com to give recommendations – is always a massive fist pump to see a beauty get the royal treatment. And, I have nagged them a few times with suggestions; a few have actually been given the release while others I wait. This Christmas, here's a list of those movies I desire to see get the Criterion release.
Aguirre, Wrath Of God (1972)
Werner Herzog's portrayal of the Spanish conquistadores in 16th Century South America follows Klaus Kinski, his closest acting companion, as the leading man who leads a voyage of hell. It is unforgiving, yet the madness that befalls on Kinski's character, climaxing on him on a raft down the river with a bunch of monkeys surrounding him, is a perfect reflection of the entire production. Herzog wrote the script in a frenzy, shot on location, and Kinski, who suffered from antisocial personality disorder, was notorious for his violent outbursts towards everybody and Herzog allegedly pulled a gun on Kinski when he tried to leave the set. Movie wise, it is still a shocking piece of theater and would have a ton of special effects if Criterion released it.
Mona Lisa (1986)
Here's one wish for a re-release: Neil Jordan's brilliant crime drama about a gangster parolee (Bob Hoskins) whose first job out is to be a driver to a call girl he finds himself in love with. It's an unusual romance but with danger everywhere in the gangster underworld, protecting her is a dangerous endeavor, especially when she has a certain agenda herself. This was really a barebones release with a short essay on how the story came about, through a newspaper clipping about an anonymous ex-con and his job for an escort service. Bring it back for those who truly admire Bob Hoskins in an Oscar-nominated role.
The Piano (1993)
Criterion has released Jane Campion's Sweetie (1989) and An Angel At My Table (1990). But it's her Oscar-winning romance in colonial New Zealand that really fits the bill. It's such a haunting piece of cinema, from Holly Hunter's voiceover to the scenery that surrounds the passions between Ada and a Maori native (Harvey Keitel). Michael Nyman's piano score adds to the sweeping madness filled in from Sam Neill's jealousy as the man who is supposed to marry Ada and Anna Paquin, ten-years-old when she performed – later won an Oscar for her performance – as the daughter who serves as an interpreter and witness to the intense love triangle taking place.
Amelie (2001)
Let's get going, Criterion! How can't you get the rights from Miramax (when was the last time they released a film?) to do your stuff on this magical whirlwind romance story with Audrey Tatou's charm and smile as a matchmaker, justice server, and lonely romantic trying to find her own Prince charming? It is an amazing film, one full of hope, and desirable. It has the feel of French New Wave characteristics with many short scenes, montages, narration, and shots on location. But this movie is colorful, rich, and bubbly, just sweeping me off my feet.
Vera Drake (2004)
Mike Leigh's 80s and 90s work has been getting picked up on, from Life Is Sweet to Topsy-Turvy. If they are seeking something from the 2000s, then his abortion story with Imelda Staunton as the titular character, a middle-class housewife who secretly performs abortions on women while it was illegal at the time, is highly worth the acquisition. This is a subject perfect for the kitchen sink realism era in the 50s and 60s, up there with A Taste of Honey and Saturday Night And Sunday Morning. Leigh always gives a humanist touch to characters through the way he works, improvisation and surprising his actors with moments that catch their characters off guard and the climatic and emotional arrest of Vera Drake is such a gripping moment.
It got a whole lot more of recommending to them, like bringing back The Grand Illusion and Ran, and acquiring more of Frank Capra and David Fincher works. They have already tapped into major works from big-time directors, so why stop now? And for everyone else, what movies would you love to see come out on Criterion?
Follow me on Twitter: @brian_cine (Cine-A-Man)