Featured: TIFF 2018 Daily Dispatch – Day 1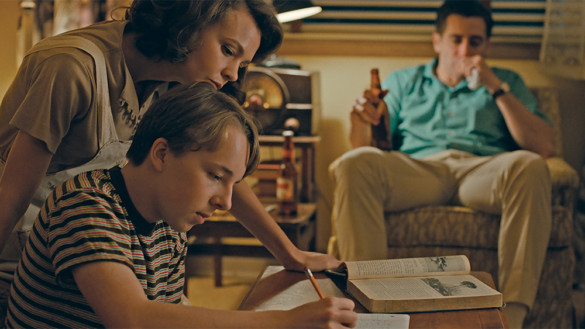 Greetings from the Scotiabank Theatre in downtown Toronto! This is more or less my home for the next ten days as the press descend on the biggest film festival in Canada.
Day one had its share of ups and downs, but let's kick it off with:
Wildlife
Directors: Paul Dano
Writer: Paul Dano, Zoe Kazan
Stars: Jake Gyllenhaal, Carey Mulligan, Ed Oxenbould
Synopsis: A boy witnesses his parents' marriage falling apart after his mother finds another man.
Carey Mulligan is the linchpin holding the narrative together in this straightforward 1960s-set domestic drama from Paul Dano. Gyllenhaal is Jerry, an entitled man whose pride forces the family to continually move around in search of better opportunities. When Jerry makes an impromptu decision to go fight an out of control wildfire rather than face the consequences of his decision, the film's focus turns to Mulligan's Jeanette and her slow unraveling. In this capacity Dano's directorial debuts finds its footing; Jeanette is a fascinating woman who cant help but confide all of her private thoughts and fears (inappropriately) in her 14 year old son Joe (Ed Oxenbould). 
Unfortunately as far as protagonists and audience surrogates go, Joe is more than a little bland. Oxenbould's performance is less bad than underwhelming; nothing about Joe is memorable, so seeing him get caught in the center of his parents' increasingly poor decisions doesn't resonate as strongly as it should. Alas this and Dano's reluctance to cut a tighter edit makes the film feel unnecessarily long. 
Grade: B-
---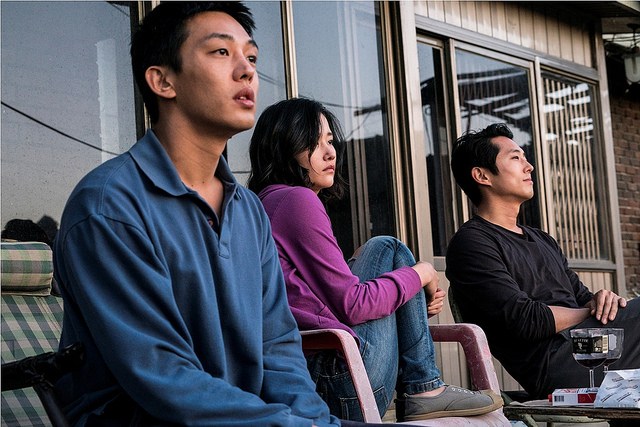 Burning
Directors: Chang-dong Lee
Writer: Jungmi Oh, Chang-dong Lee
Stars: Ah-In Yoo, Steven Yeun, Jong-seo Jeon
Synopsis: Jong-su, a part-time worker, bumps into Hae-mi while delivering, who used to live in the same neighborhood. Hae-mi asks him to look after her cat while she's on a trip to Africa. When Hae-mi comes back, she introduces Ben, a mysterious guy she met in Africa, to Jong-su. One day, Ben visits Jong-su's with Hae-mi and confesses his own secret hobby.
You'd be forgiven for thinking that director Chang-dong Lee's film was a thriller based on the way the film has been marketed, but the film is actually much more of a drama with occasional unusual developments.
After an unexpected run in, Jongsu (Ah-In Yoo) strikes up a relationship with childhood friend Haemi (Jong-seo Jeon). Following their date, Haemi reveals that she is taking a trip to Africa and asks Jongsu to watch her cat. When she returns from her trip, however, she has a male companion, Ben (Steven Yuen). Jongsu quickly becomes the third wheel in the relationship, tagging along on dates and crashing house parties – though there's a recurring insinuation that something is off about Ben.
Burning is playing the long game when it comes to revealing its hand; it's not until the start of the third act that an inkling of Ben's agenda is revealed and even then the screenplay staunchly refuses to spell things out, though keen viewers will pick up visual and verbal cues throughout. 
The film is also strangely bloodless – there's virtually no violence, as director Lee prefers to train his lens on the dramatic tension contained within conversations. In this capacity Yoo is responsible for shouldering the vast majority of the film while Yuen is suitably charming, charismatic and deceptive.
Grade: B
---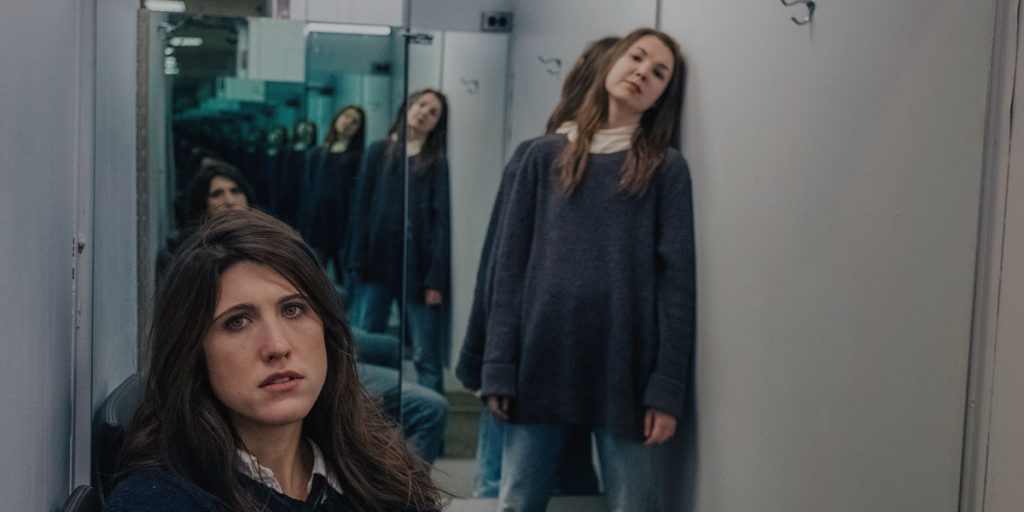 Mouthpiece
Directors: Patricia Rozema
Writer: Amy Nostbakken, Patricia Rozema
Stars: Maev Beaty, Paula Boudreau, Sarah Camacho
Synopsis: Cassandra, who is portrayed by the two women, expresses the opposing voices that exist inside the modern woman's head, during a 48-hour period as she tries to organize the affairs for her mother's funeral.
Grief is a powerful motivator in Patricia Rozema's adaptation of the hit Canadian play. Cassandra (played by both of the original playwrights, Amy Nostbakken and Norah Sadava) learns early in the film that her mother, with whom she had a mildly tumultuous relationship, has died and the news throws her into an internalized tailspin.
Anchored by lived-in performances by Nostbakken and Sadava, the film has a tiny, intimate feel. It covers only a few days as Cassandra moves around Toronto, securing flowers, food, selecting a casket and picking out her mother's dress – all while picking apart their relationship in order to construct the eulogy. Key components of the theater experience remain intact, including synchronous movement and speech between the actresses, the use of mirrored imagery to denote their sameness and an internal dialogue between the pair that is alternately vicious, witty and wry. 
The introduction of a visualized holiday conflict to center the mother/daughter drama around, as well as the use of other actors to open up the stark, minimalist world of the play works to make the film more cinematic, though the translation does lose some of the play's raw, visceral power. While the result is less emotional and confrontational, MOUTHPIECE remains a solid adaptation that ably captures the spirit of the play and marks a welcome return to the spotlight for one of Canada's most important female directors.
Grade: A-