Featured: The 10 Best Superhero Films of All Time Blog Relay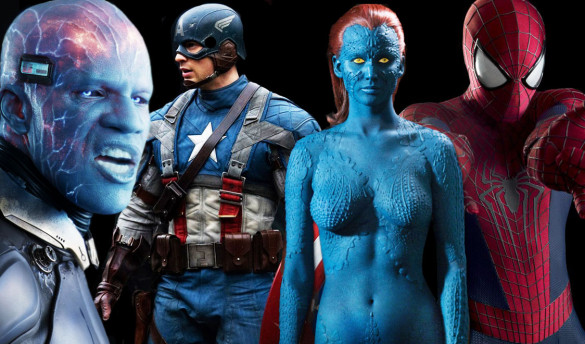 We are very honored and happy to be apart of the Top 10 Superhero Films Blog Relay as this genre has always been a big part of our DNA here at InSession Film. The rules for this blog relay are simple and by simple we mean, they're not. They're a bit more complicated but it is all in an effort to make a rock solid, high-flying, objective/subjective list. That being said, here are the rules:
1. The list of movies will be passed to another blogger who will post their list within a week.
2. The blogger will take their list, remove 3 movies – with explanations, and replace with 3 new movies – with explanations.
3. If a movie lasts five rounds without being removed, it is locked into place.
4. If a movie is removed three different times, it is locked out and can no longer be chosen by someone else.
5. Once four movies are locked into place, bloggers will replace 2 movies.
6. Once eight movies are locked into place, bloggers will replace 1 movie.
7. Once all ten movies are locked into place, the relay will be complete.
If you're still confused, here's a little more to help sum it up.
Bubbawheat from Flights, Tights & Movie Nights began with a list of The Avengers, Batman Returns, The Dark Knight, Hellboy 2, The Incredibles, Iron Man, Spider-Man 2, Superman, X-Men,Unbreakable, Batman: Under the Red Hood & Blade 2.
Andrew from A Fistful of Films rearranged things by removing Batman: Under the Red Hood, X-Men and Hellboy 2 and adding Chronicle, Mystery Men and The Rocketeer.
Ruth from FlixChatter yanked Blade 2, Chronicle and Mystery Men, and replaced them with Batman Begins, X-Men 2 and Captain America: The Winter Soldier.
Terrence from The Focused Filmographer pulled out The Incredibles, Batman Returns and X-Men 2, before adding Batman: Mask of the Phantasm, V For Vendetta and Guardians of the Galaxy.
Jay from Life Vs Film dropped Captain America: The Winter Soldier, Superman, and Batman: Mask Of The Phantasm then put back in Incredibles and X-Men 2.
DJ from Simplistic Reviews then chopped out Batman Begins and X-Men 2, while adding in Captain America: The Winter Soldier and Batman ('89) before handing the ball over to us!
This genre is a lot of fun to write about and what makes a lot of these films great, is that they aren't just good "superhero" films, but they are just good films in general that most audiences can appreciate. In the end, the final ten films on this list will represent that and that was our main criteria when looking at this list.
So, here are the current films on the list: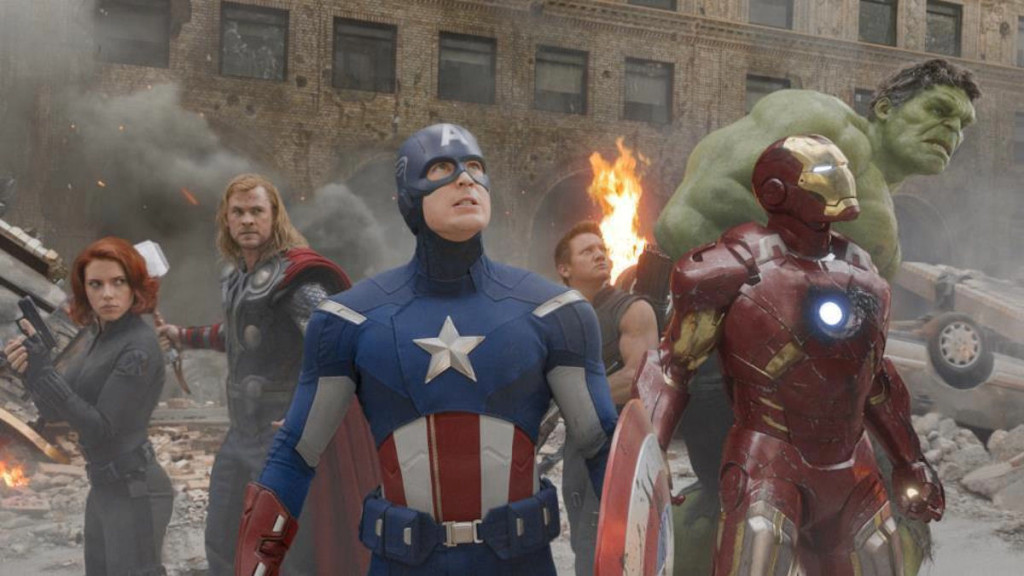 The Avengers (Locked)
The Avengers is on this list and locked for a very good reason. It's the quintessential superhero movie and was executed almost flawlessly. Sure, there's a few nitpick things here and there if you want to be an a-hole, but for the everyone else, this is just pure fun and easily one of the best of the genre. I can watch the New York battle a thousand times and still geek out every time.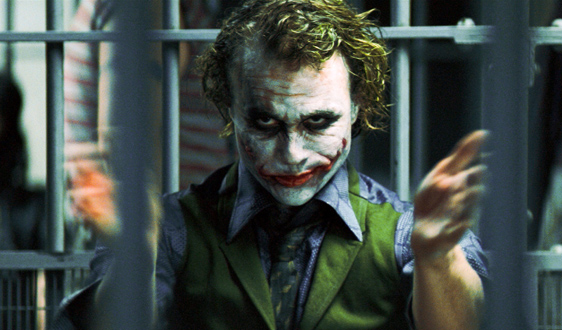 The Dark Knight (Locked)
What Heath Ledger did as the Joker was just incredible and deserved his Oscar regardless of the circumstances. His performance was incredibly menacing, powerful and even very funny at times. But let's not forget Christian Bale either, who I like in this series and Nolan's take on the genre is not one simply forgets.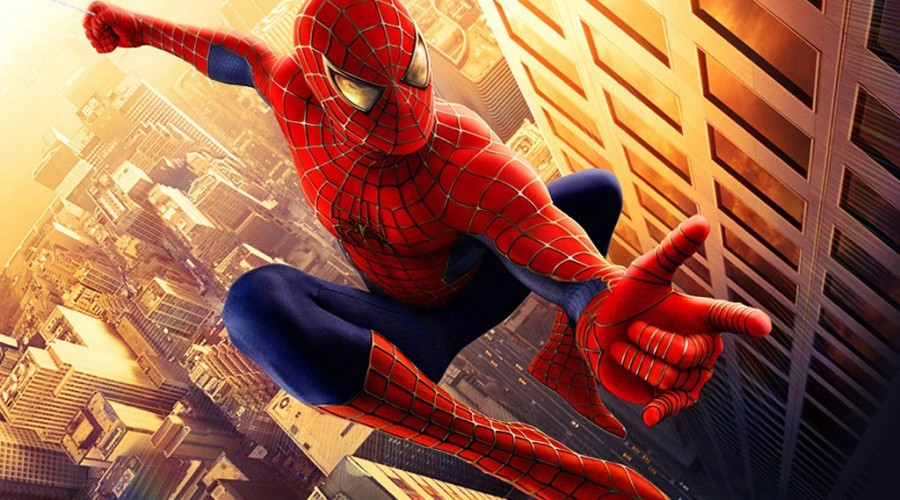 Spider-Man 2 (Locked)
Andrew Garfield may be my Spider-Man but very few superhero films are on the level of Spider-Man 2 in my opinion. Easily one of the best and perhaps my personal favorite when it comes to the genre. That train sequence…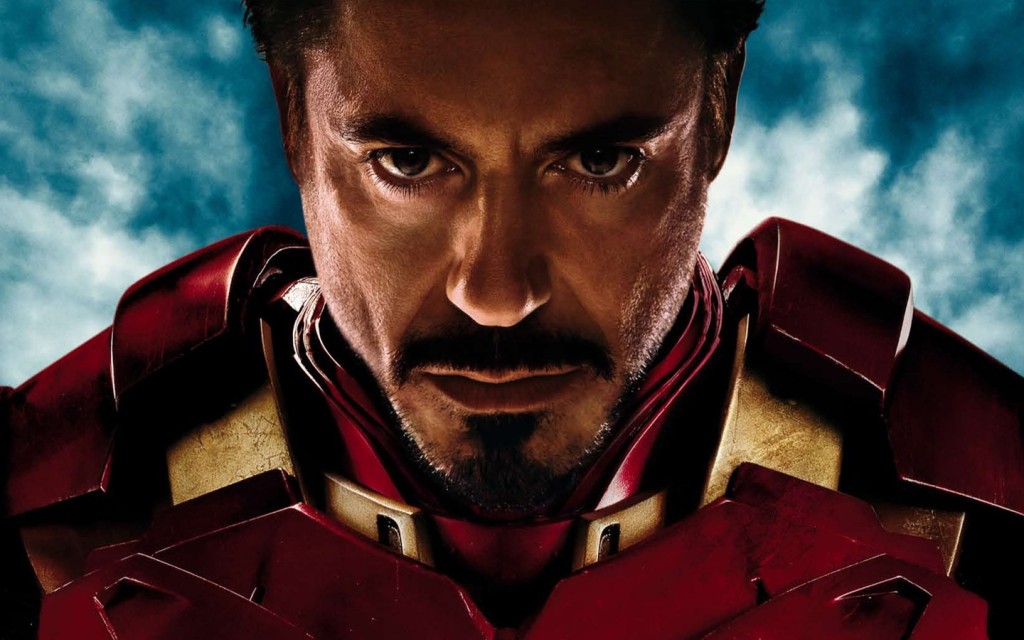 Iron Man (Locked)
The pedestal has been set my friends. Tony Stark and his Iron Man suits are icons and while Iron Man 2 and Iron Man 3 haven't been on the same level, the first Iron Man film set the bar and the character has never wavered.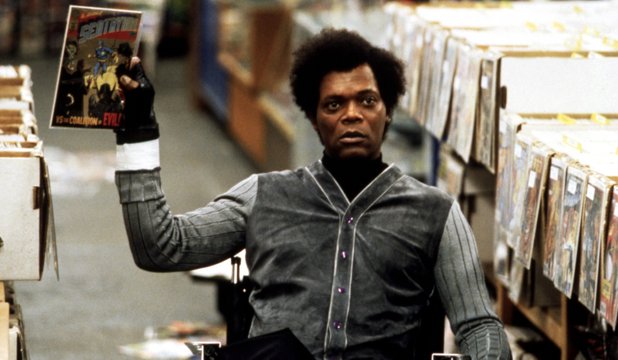 Unbreakable (Locked)
Believe it or not, M. Night Shyamalan has made good movies. Bruce Willis seemed to work well within his system too. For a superhero film, this one is truly unique and deserves to be in the conversation. Man, what happened to M. Night?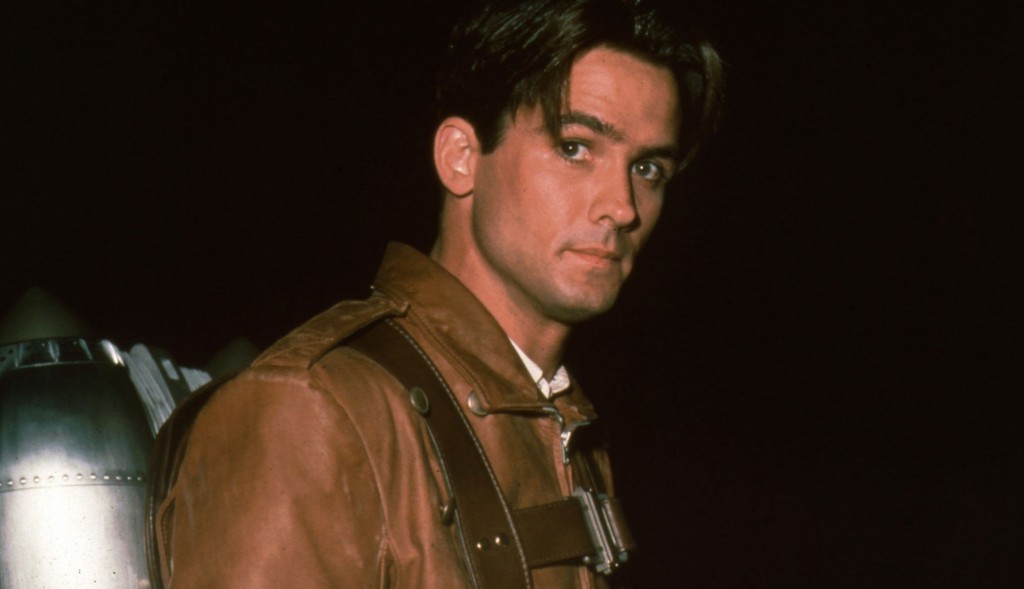 The Rocketeer (Locked)
The Rocketeer is one that can get lost in the shadows of today's films but this one still packs a punch. Before director Joe Johnston brought us Captain America: The First Avenger, he was at the helm for this one and it satisfied on a lot of levels.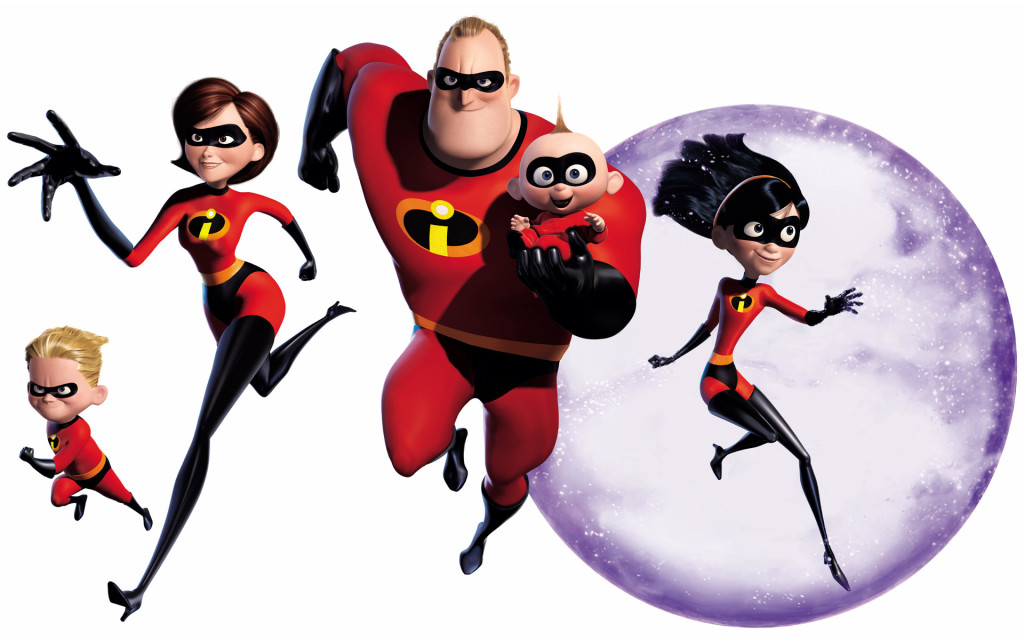 The Incredibles
This is easily, in my opinion, one of the best superhero films out there. It should be on the final list of this blog relay. It's a great film with fantastic family themes that everyone can relate with and enjoy, regardless of age. Finally, a sequel is coming!

The Guardians Of The Galaxy
One of the riskiest films any studio has ever put out there and it paid off in huge ways for Marvel and Disney. Guardians is easily one of the best films of the summer and arguably the best stand-alone Marvel film. Either way, it's terrific.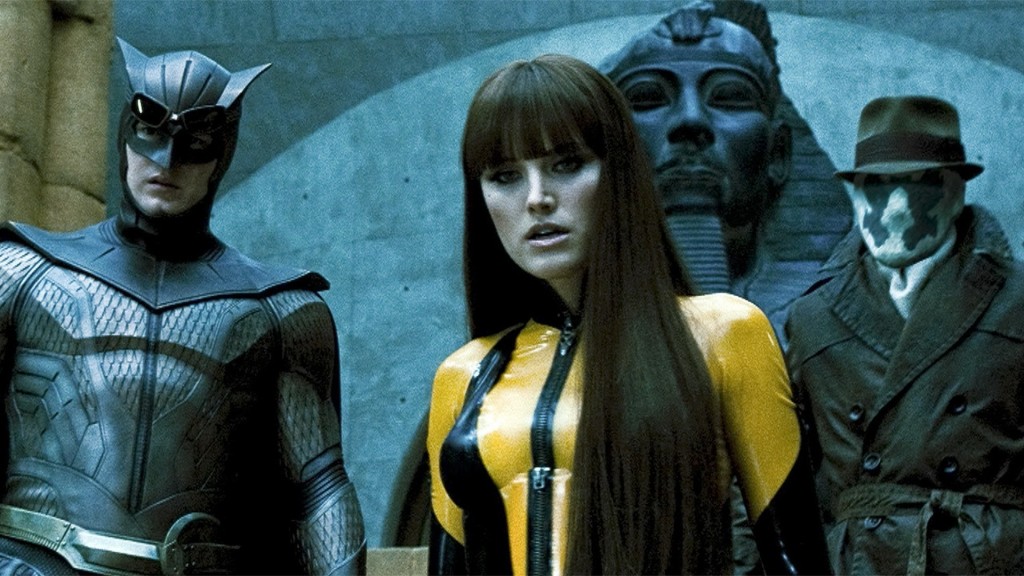 Watchmen
Zack Snyder has been very hit or miss for me, but Watchmen is undeniably on the "hit" end of the spectrum. It's dark, gritty and showcases some incredibly compelling (and menacing) characters. Remind me to never mess with Rorschach.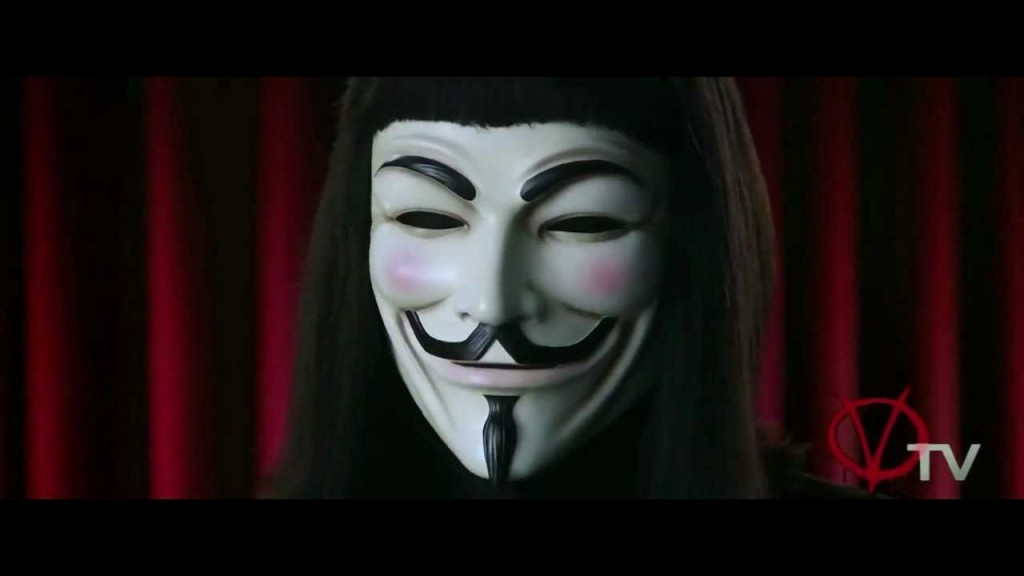 V For Vendetta
Honestly, I've never seen this. I've always heard mixed things though, which is probably why I've never been amped to watch this. The cast looks great though so perhaps I'll add this to the queue sometime.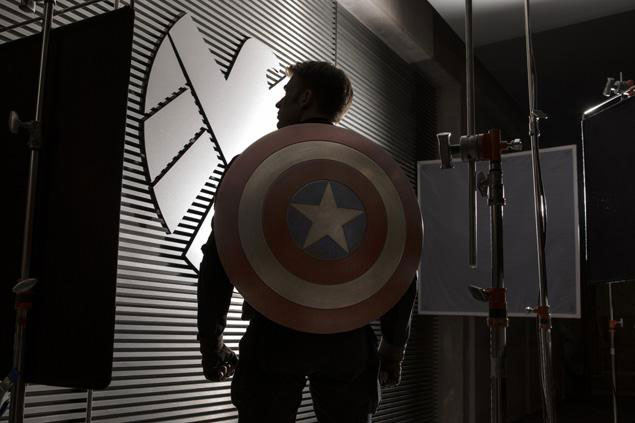 Captain America: The Winter Soldier
Now, earlier I said Guardians is arguably the best Marvel stand alone film. Arguably. However, Captain America: The Winter Soldier, in my opinion, is the one that takes that title crown. From beginning to end, it's thorough, thrilling and is the same fun you'd expect from Marvel. It's layered well and introduces a great villain, an element that lacks in most Marvel films.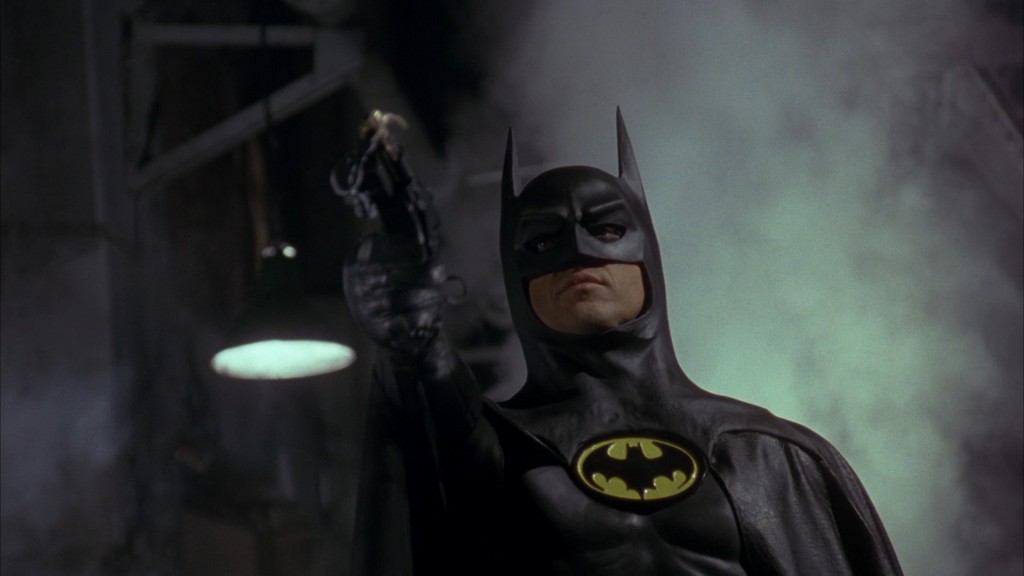 Batman '89
This film is iconic for many reasons and today's superhero films better be at the doorstep thanking Tim Burton and what he did with this film. It set the stage for what we see today and for good reason. Michael Keaton is great as Batman, and of course, Jack Nicholson's Joker is even better.
Who We Are Dropping:
Okay, maybe this isn't entirely fair since I haven't seen V for Vendetta but from what I've heard and comparing that to everything else on this list, it makes sense. Perhaps after I see it, then maybe it can be in the discussion but it's hard for me to say. Maybe it's just my circles, but whenever this conversation comes up, I don't hear this come up much either. Again, not saying it's bad, but these are my reasons for dropping it.
Booting Watchmen isn't easy either. This is a great film that needs to be in the conversation and will certainly be in a lot of people's Top 10 lists. However, because of the dark nature of this property it could alienate some audiences, which rubs up against our criteria a little bit. Overall, still a very good movie.
Who We Are Adding:
X-Men: First Class is the best film and gives us some of the best character moments in that franchise, if you ask me. Michael Fassbender and James McAvoy's chemistry is impeccable and bring us some of the best moments we've ever seen in a superhero film. Fassbender's Magneto destroying Nazi's all while McAvoy's Xavier is trying to teach others to fight in a different kind of way is super compelling. Jennifer Lawrence as Mystique is another added element that works really well, despite some continuity issues with the other X-Men films. It's not a perfect film but Matthew Vaughn creates something really solid here. Also, one of my favorite scores in the genre by Henry Jackman.
Sorry DJ, I know you guys just booted this one but we are going to add it back into the mix. The timing of this film was perfect as the genre was slipping a bit and it set a new standard, especially regarding the DC franchise and this character. People can say what they want about Bale, but he made the character his and he owned it. For me it worked really well, given the tone Christopher Nolan was going for. The build up of this character was paced well, something a lot of films in the genre struggle with mightily. This character needed a reboot, desperately, and Nolan gave us something great. Ahem, unlike another character that may share the same universe that we won't mention that maybe he had his hands in. Ahem.
At any rate, thanks Simplistic Reviews for passing the torch on to us, this was a lot of fun! Now we are passing the baton off to Dan Clark at Talking in Circles and Geek Cast Radio! You have one week, good luck Dan!