Featured: Federico Fellini – A Centennial Of Magic
This past January was the 100th birthday of one of the greatest to sit in the director's chair. For Federico Fellini, he is a permanent staple of world cinema that all must watch and admire from his black-and-white masterpieces to his colorful representations of a past-and-present life from his own background in an idiosyncratic way. He was larger than life and so were his movies; none of his projects were ever simple. It is this boldness that remains relevant to this day and why we celebrate his life.
The Early Years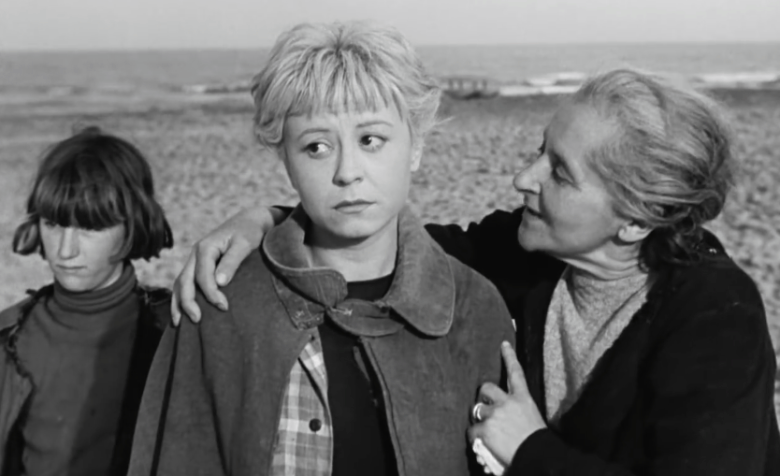 Federico Fellini was born on January 20, 1920, in the town of Rimini. His childhood in the town along the Adriatic Sea in Eastern Italy would be the source of inspiration to some of his movies, notably, I Vitelloni (1953) and Amarcord (1973). Reading translated American cartoons, he took up sketching as a hobby, which he carried to Rome upon moving there in 1939. Fellini got his first job writing for a satirical magazine, which got him connected to other artists and writers, some of whom would collaborate with Fellini in his movies. Fellini's work within the media delayed his date of being drafted for the war until the Allied invasion of Italy led to the fall of Mussolini.
Coincidentally during this time, he would have his first work in writing screenplays for Italian propaganda (with Vittorio Mussolini, Il Duce's son) and would meet and marry Giulietta Masina, a comic actress who would become internationally as well through her emotional performances in La Strada (1954) and Nights of Cabiria (1957). Then, came a string of neorealist success, co-writing Roberto Rossellini's Rome, Open City (1945), and Paisan (1947), grabbing Oscar nominations for Best Original Screenplay in both cases. His first directorial effort, Variety Lights (1950), flopped, but his second film, The White Shiek (1952), won acclaim and would put him on course for the world's attention.
"All The Confusion Of My Life…"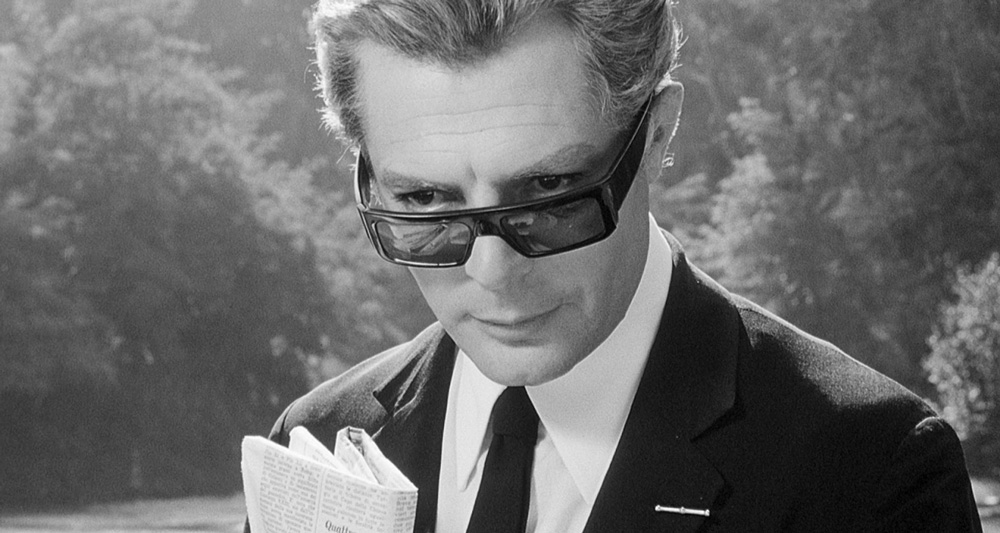 The black-and-white years were in Fellini's prime, hit after hit that moved Italian cinema from the neorealism to the modern boom of an Italy rebuilt after the war. Part of Fellini's magic comes from the pain he and Masina suffered from, such as a miscarriage caused by a fall and the death of their infant son, Pierfederico, at just one-month-old. Fellini struggled with depression, marked by a mental breakdown during the lengthy shoot of La Strada, and learned the death of his father as he beginning to make Nights of Cabiria. Both movies won the Oscar for Best International Film.
In the 60s, under the influence of LSD, Fellini would capture the expanding world of tabloid magazines in La Dolce Vita (1960), "The Sweet Life," with a journalist who goes around following personalities and major events, all scandalous. Thanks to a supporting character known as Paparazzo, the word paparazzi was born and hounds celebrities to this day. Real-life events in Italy were written into the daily life of this journalist who also does not have his own personal affairs in order. For the finale of this era, Fellini would make his magnum opus that has constantly put 8 1/2 at the top of the lists listing the greatest movies of all time.
Fellini used his Director's Block to create the story about a director under pressure to have a successful new film while juggling his personal crisis. He has a muse, a wife, and a mistress to contend with, plus a recurring moment in his childhood with the local prostitute that fornicates him mentally with her erotic dancing. The title comes from the fact that it was the number of movies he had made up to this point. Fantasy moments and the creative baroque style is something that is permanently collected in your head as a reference point to everything in making art. The process is never easy. There are many people to speak to and you can't hide.
"So The Movie Should End Here…"
With Juliet Of The Spirits, it was Fellini's first color film and it is gorgeous. It's all about women seeking freedom, starting with Masina as a housewife who finds out her husband is having an affair and a free-spirited neighbor convinces her to come out of her shell and feel the inhibitions she always wanted. Fellini's success freed him to experiment and try daring subjects, such as the Roman Empire drama Satyricon (1969) with the subject of paederasty front and center. Roma (1972) is like a travelogue with scenes located all over the city in the 30s and in its present time with its visitors seeing the ins and outs of the city plus a scandalous "fashion" show with nuns in wild costumes. Then, came his last Oscar-winning film, Amarcord, which goes back to Rimini and tales of juvenile mischief, quirky characters around the special events, and a spirit of a town far from the big city life Fellini was now living in.
In the backend of his career into the fading 80s, And The Ship Sails On (1983) and Intervista (1987) pulled back the curtains of his own directorial work, reflection upon reflection of what he has done in the past. When a ship is caught in a storm in the 1910s, we see what causes it – giant hydraulic jacks, technicians adding all the fog, and Fellini presumably behind a camera filming the leading camera capturing the action. And, as a Japanese crew is interviewing (or "Intervista," in Italian) Fellini around Cinecittà, reality, and fantasy blend in as he reunites with those who he collaborated with throughout the years. His last feature film, The Voice Of The Moon, was released in 1990.
Fellini would receive the Honorary Oscar just months before his death on October 31, 1993, age 73. His wife would follow five months after him and the couple, along with their deceased infant son, were buried together under a customized sculpture in Rimini.
Legacy
Tim Burton, David Lynch, and Terry Gilliam cite his works as a direct influence on their own movies of the fanciful. Nights of Cabiria would be made into the musical Sweet Charity, while 8 1/2 would popularize the genre of filmmaking, where the story surrounds the production including volatile actors, a controlling director, and scandalous behavior. This would also produce the Tony Award-winning Nine. 12 Academy Award nominations and 4 wins, a Palme d'Or, and countless awards later, so many others have works that are either directly or indirectly connected to any of Fellini's works. It goes beyond movies, to music, art, and literature. "Felliniesque" is the word to describe anything that is so extravagant and baroque, but it will never be the same as the maestro
Follow me on Twitter: @brian_cine (Cine-A-Man)