Fallen Idol: The Erasure Of Claude Jutra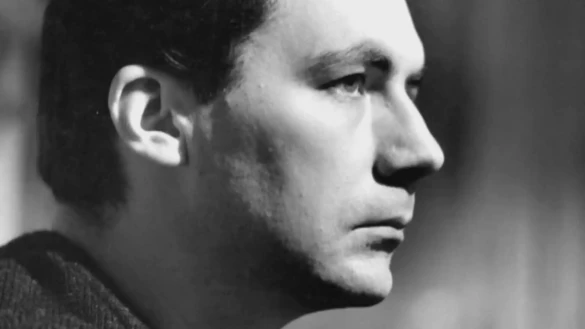 I've never believed in cancel culture because it doesn't exist. You cannot erase a person's work and you can admire someone's art while acknowledging their troublesome past. Roman Polanski, Harvey Weinstein, Ezra Pound, Eric Clapton, and Michael Jackson; all are figures from different areas with some terrible reviews or actions they have done. Do you think even Kanye West's Hitleresque remarks recently will make people delete his music? Nope. What about Bill Murray's history of abuse towards others on sets? People will rewatch Ghostbusters and Groundhog Day, while I still love his performance in Rushmore and Lost In Translation. And then, there is the shocking fall of Claude Jutra.
Jutra is still one of Quebec's greatest filmmakers. The French-Canadian got his start in movies at the age of 18 when he made two short films. After studying medicine in college, Jutra decided to pursue his interests in movies by joining the New World Theatre in Montreal. He would write plays for Radio Canada as well as act in them, then worked with the National Film Board as Jutra would direct several television programs. In 1957, Jutra and director Norman McLaren made A Chairy Tale, a short animation film that won the two an Honorary BAFTA and the Canadian Film Award for Best Experimental Film. 
In the 1960s, Jutra started to branch out more independently and make full-length feature films. Inspired by the French New Wave and the start of the "quiet revolution," a progressive shift in social and political norms in Quebec, Jutra made A Tout Prendre, a semi-biopic based on his own life in which he dated a Black woman while struggling to come to terms with his homosexuality. He and his ex-girlfriend, Johanne Harrelle, played a fictionalized version of themselves. Directors Jean Renoir and John Cassavettes would be among those to praise the film. A Tout Prendre would win Best Feature at the Canadian Film Awards in 1964.
Because of the controversy surrounding its content, Jutra, who produced the film himself at a very low budget, was forced to keep to documentaries for the rest of the decade. Then, in 1971, Jutra would make a film considered one of the greatest in Canadian cinema. It was Mon Oncle Antoine, a coming-of-age story about a teenage boy growing up in a mining town in old, clerical-run Quebec in the late 1940s. Keeping up with his style of modernist storytelling, Jutra put together a wonderful tale where the boy learns about love, sex, work, and death in a time when they were kept from advancing in society. Again, Jutra won Best Feature and was Canada's entry for the Academy Awards, but did not get nominated.
Jutra would go on to work in Ontario on several films and TV productions before returning home to Montreal in the 1980s. He was diagnosed with early-onset Alzheimer's Disease and Jutra committed suicide on November 5, 1986. Many tributes were given to him after his death, including the Jutra Awards, the ceremony honoring the best of Quebec cinema. It would be called such until 2016 when a massive expose rocked the whole province. 
In a biography of Jutra, writer Yves Lever revealed that the legendary director was known in some circles to be a pederast, having groomed and had sexual relations with several underage boys. Although Lever hadn't intended on writing about Jutra's affairs at first, the revelations in just four pages caused a massive stir. An excerpt in Lever's book stated:

"At the time, it didn't matter," believed some, who did not imagine that Jutra had ever brutalized a young lover: he would have seduced with his kindness, his delicacy, his gifts. During the shooting of Mon Oncle Antoine, for example, rumors circulate in the region that some of the teenagers who participated in the film benefited from a very special relationship with the director. None of them talk to their parents, only to a few companions. A handsome teenager related to amateur actors who participate in the film becomes Jutra's "official" lover and remains so for a few years." 
Not long after, victims of Jutra came forward to tell their stories to the public and their accusations were verified by others aware of the abuse. One was six years old when he and Jutra first met and was forced into performing sexual acts until he was a teenager. Another came forward and stated that Jutra molested him once when he was 12. Those close to Jutra admitted that he had affairs with teenage boys, but claimed they were no younger than 16. Regardless, it was substantial enough for the Prix Jutra to be renamed and for streets and parks named after Jutra to be changed immediately. Per The Globe And The Mail, "Few legendary figures have fallen so quickly and so completely. Merely 24 hours after the official publication of the first explosive allegation of child abuse against the Canadian cinematic pioneer, the film industry and governments started scrubbing the name Claude Jutra from every trophy, park, and street."
Since this stunning posthumous downfall six years ago, Jutra is left as a great director in Quebecois cinema tainted by stories of his disgusting habits. There is enough testimony and support by those that acknowledge Jutra as a predator who liked underage men and boys. He is now with those associated with similar misconduct, which is devastating considering the value of his work in French-speaking Canada. Jutra's work lives on but will forever have the shadow of his behavior hovering over him.
Follow me on Twitter: @brian_cine (Cine-A-Man)