Disney reveals plans for further Star Wars and Marvel Projects, Disney Plus Price Increase and 'Star' Announcement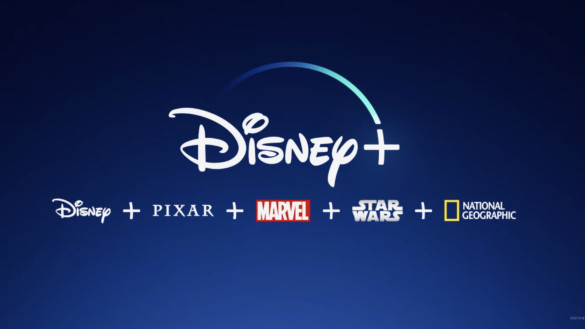 Disney has announced their intentions for a huge expansion of the Star Wars and Marvel universes during Investors Day, with a handful of new series' coming for both and heading to Disney Plus.
Among the Star Wars news announced by Kathleen Kennedy includes the return of Hayden Christensen to the role of Darth Vader in Obi-Wan Kenobi, which also sees Ewan McGregor reprise his titular role. This news has been greeted with excitement, particularly from those who are fans of the prequels (this writer being one of them). After being heavily criticized for his performance in Attack of the Clones, there's no denying that Christensen grew into his role as Anakin Skywalker, with Revenge of the Sith being one of the favoured Star Wars films in the entire franchise.
Hayden Christensen returns as Darth Vader, joining Ewan McGregor in OBI-WAN KENOBI. The Original Series begins 10 years after the dramatic events of Revenge of the Sith, and is coming to #DisneyPlus. pic.twitter.com/9WR2npRUkk

— Star Wars (@starwars) December 10, 2020
Among the other announced Star Wars series' includes Andor, a prequel series to Rogue One that Variety notes is currently in production, as well as The Rangers of the New Republic and Ahsoka both from Jon Favreau and Dave Filoni. Given the huge success and popularity of The Mandalorian (including a welcoming surprise Emmy nomination for Best Drama Series), it's exciting to see that Favreau and Filoni have more in the works. They've received huge praise from Star Wars fans for showing an understanding of the Star Wars universe, so it seems fitting to give them the reigns for further projects.
Star Wars: The Bad Batch, a follow-up to The Clone Wars, is also in the works. A sneak preview of the animated series can be watched below:
A sneak peek at Star Wars: The Bad Batch, an all-new animated Original Series from Lucasfilm Animation, coming soon to #DisneyPlus pic.twitter.com/V0jQc4XNIe

— Star Wars (@starwars) December 10, 2020
Marvel Studios, meanwhile, also announced major projects in the works, with news about upcoming television projects as well as additions to their Cinematic Universe. Academy Award winner Christian Bale has been cast as the villain Gorr the God Butcher in Thor: Love and Thunder. It's going to be exciting to see what fun the versatile Bale will have in the role, and is no doubt one of the most acclaimed actors that Marvel could have added to their universe.
Academy Award-winning actor Christian Bale will join the cast of Thor: Love and Thunder as the villain Gorr the God Butcher. In theaters May 6, 2022. ⚡ pic.twitter.com/fWS4UuP2oM

— Marvel Studios (@MarvelStudios) December 11, 2020
Several release dates for upcoming shows on Disney Plus were announced, including The Falcon and The Winter Soldier on Mar. 19, Glorious in May 2021, WHAT IF… in the Summer of 2021 and WandaVision coming up soonest on Jan. 15. With production finished, Marvel also announced that Shang-Chi and The Legend of the Ten Rings will hit theatres on Jul. 9 2021, while Brie Larson returns in Captain Marvel 2 on Nov. 11 2022. The previously mentioned Thor: Love and Thunder will May 6. 2022. A Guardians of the Galaxy special is also in the works from James Gunn.
Brie Larson returns as Carol Danvers in Marvel Studios' Captain Marvel 2, directed by Nia DaCosta. Joining the cast are recently announced Ms. Marvel, Iman Vellani, and Monica Rambeau played by WandaVision's Teyonah Parris.

Captain Marvel 2 flies into theaters Nov. 11, 2022 ? pic.twitter.com/DiYzod2EBj

— Marvel Studios (@MarvelStudios) December 11, 2020
The news has been a lot to digest for those fans passionate about Star Wars and Marvel, but it's exciting. In a year where so much has been canceled or delayed, it's fantastic to finally look ahead for dates and know exactly when we can see our favorite characters again.
The announcement of so much content that will heavily feature on Disney Plus proves that Disney is looking ahead to streaming for the long-term future, and with it comes a price hike for the service. As per Variety, Disney Plus will increase to $7.99 a month in the U.S. as of March 2021.
There is also the announcement of Star, which be integrated into the Disney Plus streaming service exclusively to select countries, mostly in Europe. Among the content on Star will be shows from FX, which is exciting news for those of us in the UK who will have easy access to the channel's content.
It's obviously a lot to digest and many of us are still wrapping our heads around Disney's huge announcements. Which Disney content are you most excited for in the near future? Let us know in the comments below!