Shudder's collection is incredibly vast and varied. They curate classics, new releases, and cult favorites. I can always find something to watch, no matter which subgenre I'm in the mood for. 
Here are a few of the under-seen gems that Shudder will be resurrecting in June 2022:
June 1: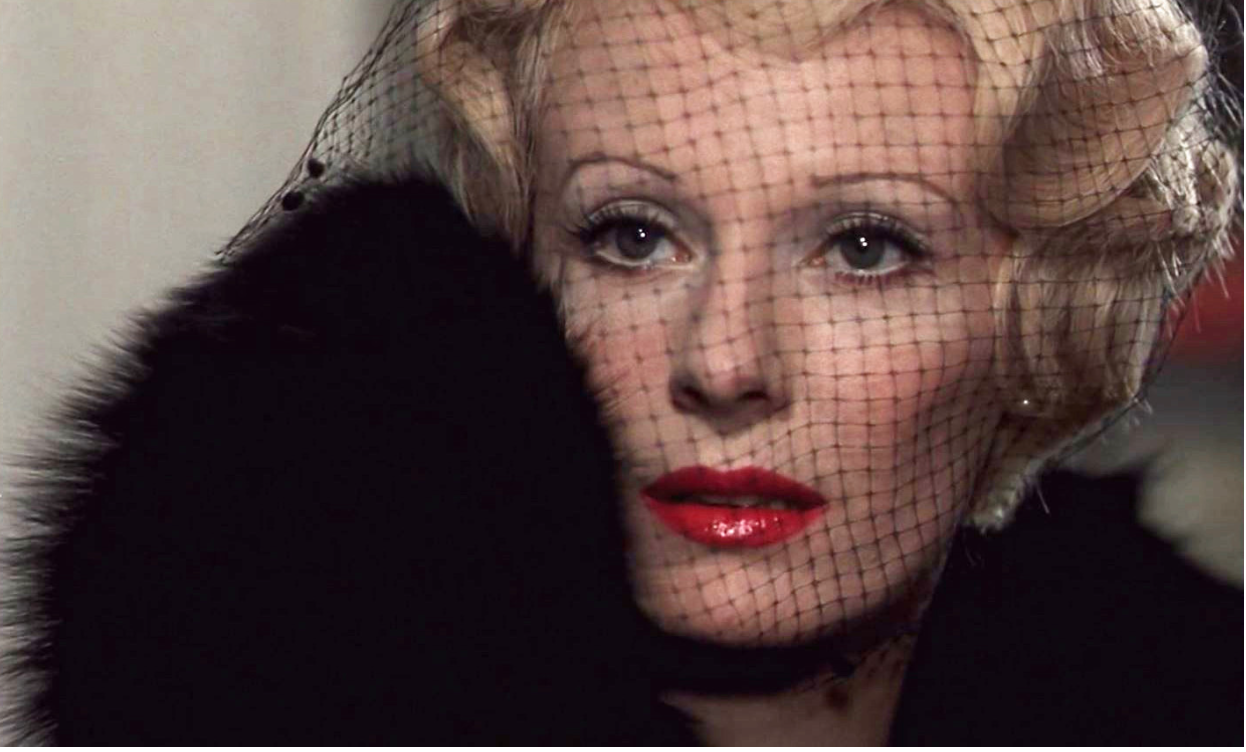 Daughters of Darkness (1971)
Director: Harry Kümel
Starring: Delphine Seyrig, John Karlen, Danielle Ouimet & Andrea Rau
Do your loins a favor and kick off Pride Month with this fabulous, sapphic vampire film! For centuries, Countess Báthory has been glamouring gorgeous women to drain them of their blood. Now, the Countess and her female lover have set their sights on young newlyweds, Valerie and Stefan, at a luxurious vacation resort in Belgium. Opulent, surreal, and expressionistic, Daughters of Darkness is one of the best queer vampire films of the '70s! If you only know Delphine Seyrig for her iconic work as Jeanne Dielman in Chantal Akerman's masterpiece Jeanne Dielman, 23, quai du Commerce, 1080 Bruxelles, I highly recommend checking out Daughters of Darkness to see a completely different side of her range.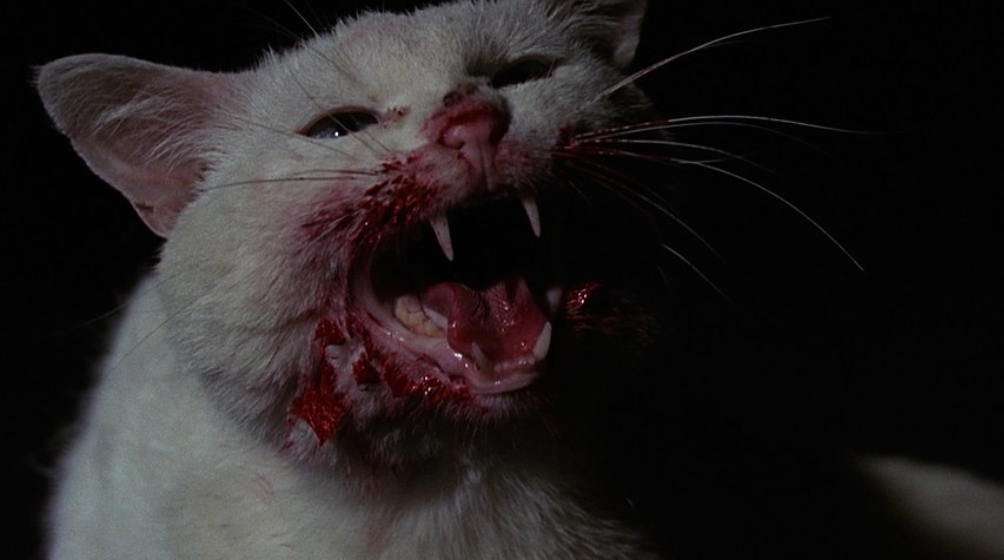 Eye of the Cat (1969)
Director: David Lowell Rich
Starring: Michael Sarrazin, Gayle Hunnicutt & Eleanor Parker
Three-time Oscar-nominee Eleanor Parker veered into lite hagsploitation territory with this film written by Joseph Stefano, who adapted Psycho for Alfred Hitchcock. Parker plays Aunt Danny, a wealthy woman who announces that she plans to bequeath all of her vast fortune to her many cats when she dies. Subsequently, Aunt Danny's beauty parlor attendant, Kassia, hatches a scheme with Aunt Danny's nephew, Wylie, to murder her before she can give everything to her pets. The problem is that Wylie has a severe phobia of cats, having been attacked as a child, and Aunt Danny's cats are especially vicious. Wylie and Kassia quickly discover that these ferocious pussies do not take too kindly to attempts on their beloved biddy's life.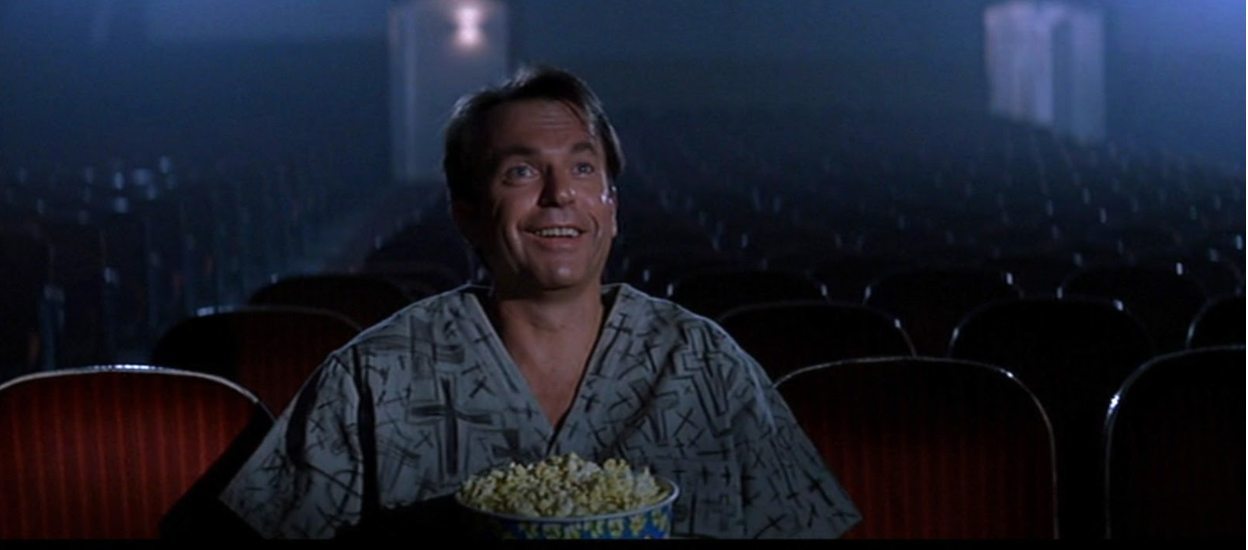 In the Mouth of Madness (1994)
Director: John Carpenter
Starring: Sam Neill, Julie Carmen, Jürgen Prochnow, Bernie Casey & Charlton Heston 
The real ones know: In the Mouth of Madness is top-tier Carpenter. It's the third film in his thematic Apocalypse Trilogy, following The Thing and Prince of Darkness. Here, Sam Neill plays an investigator hired by a publishing house to find their off-the-grid bestselling horror author, Sutter Cane. The investigator's search takes him to a small town that bears an uncanny resemblance to Hobb's End, the fictional setting of Cane's macabre novels. What at first appears to be the source of Cane's inspiration may instead be an incarnation of his lurid mind… There are a lot of folks online who are convinced that we're living in a computer simulation, but this film gets me thinking that we're actually characters in a horror novel. That's probably because it's such a superbly nightmarish dissection of reality, fantasy, imagination, and religion. 
June 2: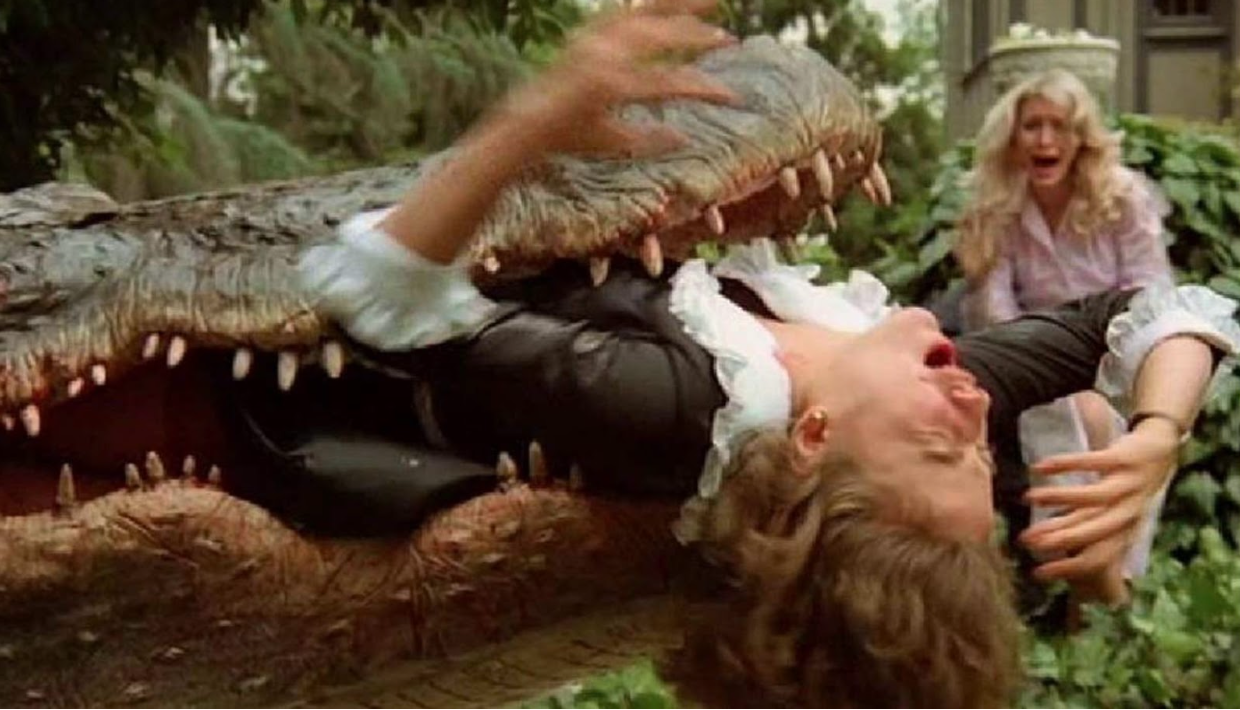 Alligator (1980)
Director: Lewis Teague
Starring: Robert Forster, Robin Riker & Michael V. Gazzo
This marks the first time ever that Alligator will be available on SVOD. Even better, Shudder will be platforming a new print scanned from the original camera negatives! I, for one, cannot wait to watch a giant sewer alligator tear apart and feast upon hapless Chicagoans in sharp detail. For 12 years, this alligator named Ramón, having been flushed down a toilet as a baby by a family that didn't want it as a pet anymore, has been feeding on the carcasses of dead science lab animals that had been used to test experimental growth hormones. So, of course, the 'gator is now very big. And it's very hungry. Shudder is also releasing Alligator II: The Mutation, the direct-to-video sequel, on June 2 as well. Part two stars Dee Wallace, Brock Peters, and Kane Hodder. 
June 20: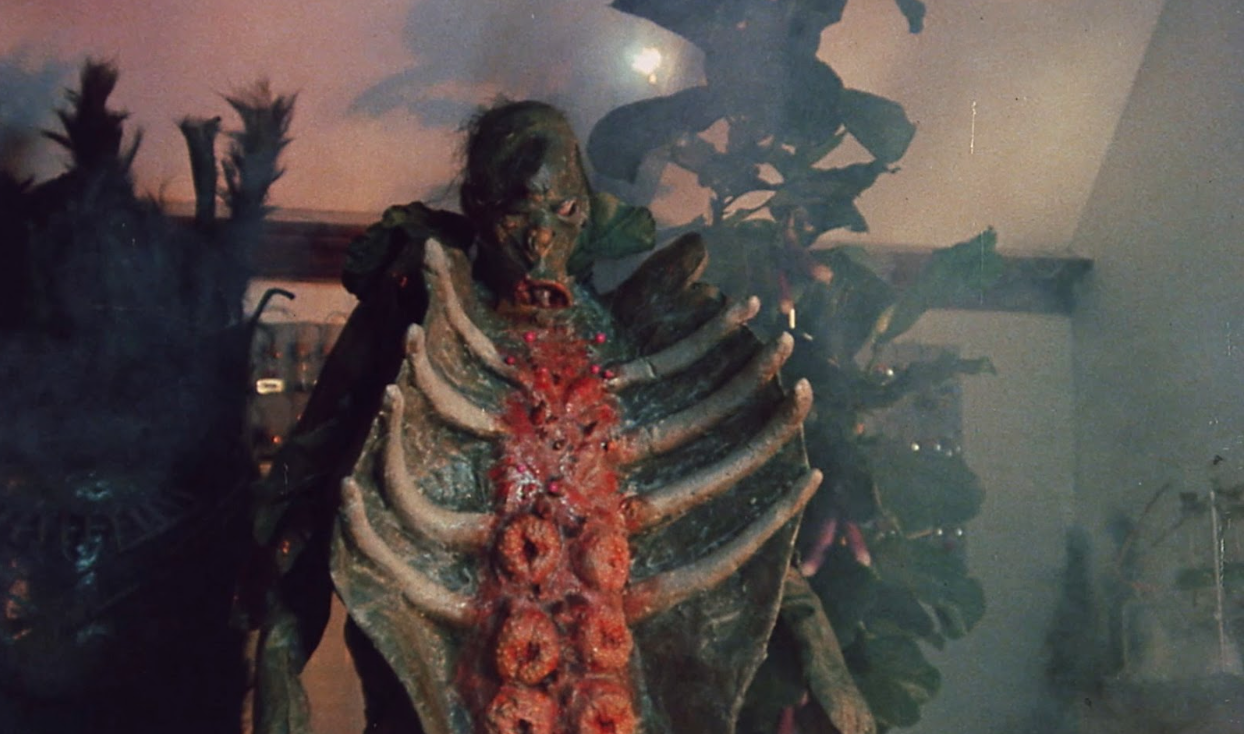 The Freakmaker (1974)
Director: Jack Cardiff
Starring: Donald Pleasence, Tom Baker, Julie Ege & Michael Dunn
The demented Professor Nolter believes that the best way to save mankind from an uncertain environmental future is to crossbreed humans with plants, specifically the Venus flytrap, to create a new superior race of beings. He performs his immoral gene-splicing experiments on abducted college students with little success, turning the failed ones into disfigured anomalies before jettisoning them off to an abusive carnival for exploitation. Naturally, the mutated pupils eventually choose to seek payback. Often compared to Tod Brownings' Freaks, this final film in Jack Cardiff's eclectic directorial career features a supporting cast of actors with real physical abnormalities.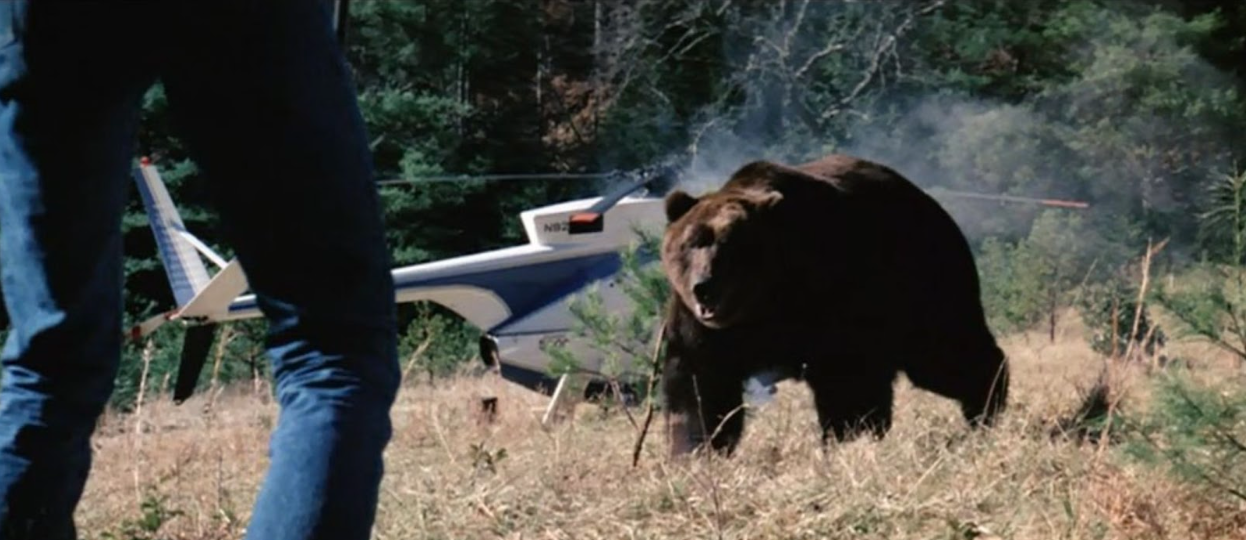 Grizzly (1976)
Director: William Girdler
Starring: Christopher George, Andrew Pine & Richard Jaeckel
In the first film by William Girdler dropping on this day, an 18-foot grizzly bear sets out on a murderous rampage in a national park at the height of tourist season—killing hikers, hunters, and anyone else who happens to be there. Rangers want to close the park to end the carnage, but administrators want to keep it open for cash flow reasons. Wait… doesn't this sound familiar? Yes. That's because Grizzly is a shameless land-bound ripoff of Jaws, released less than a year later and co-starring a real-life trained bear (not an animatronic). But audiences didn't care that Grizzly is just Jaws in the woods. It grossed over 30 million dollars worldwide and paved the way for Girdler's next film…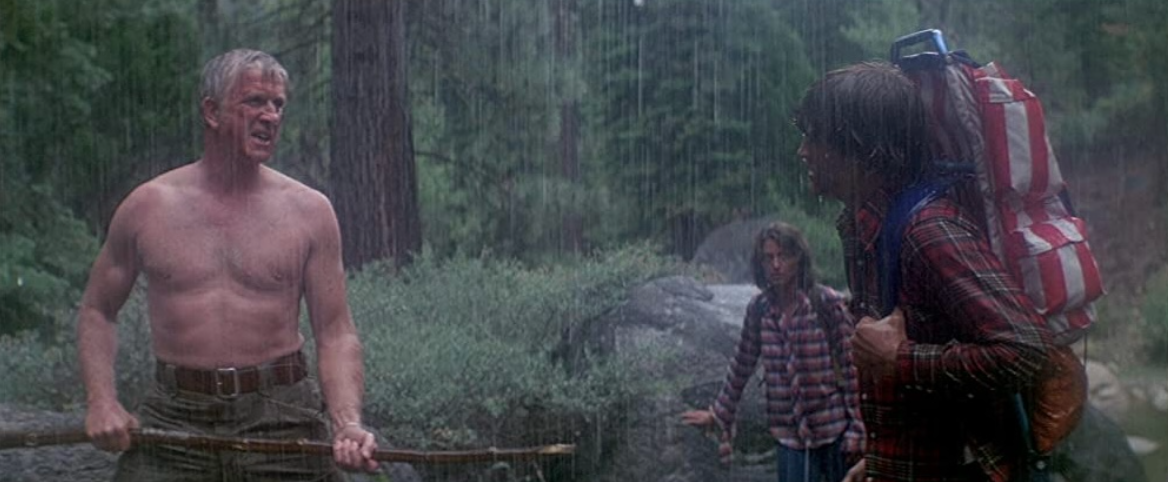 Day of the Animals (1977)
Director: William Girdler 
Starring: Christopher George, Leslie Nielsen, Lynda Day George & Richard Jaeckel 
If a shirtless pre-Airplane! Leslie Nielsen isn't enough of an incentive for you, then I don't know what is (also check your pulse, you prude). Day of the Animals is often cited as a sequel to Grizzly, although it's really not. They share the same director, a few actors (playing different roles), and a similar-ish plot, but Day of the Animals is not a narrative continuation. It's a new story that ups the man vs. beast ante by weaving in a layer of eco-horror. The degradation of the ozone, due to the overuse of harsh man-made chemicals, has increased the UV intensity for an alpine town in Northern California. This drastic change in climate has taken a devastating toll on the surrounding fauna. Their aggression towards humans has ramped up, but it's not just bears this time. Mountain lions, wolves, snakes, rodents, vultures, and eagles all have a taste for human flesh now. And, honestly, can you blame them?