Chasing the Gold: How Did That Get Nominated for Best Picture? (2017)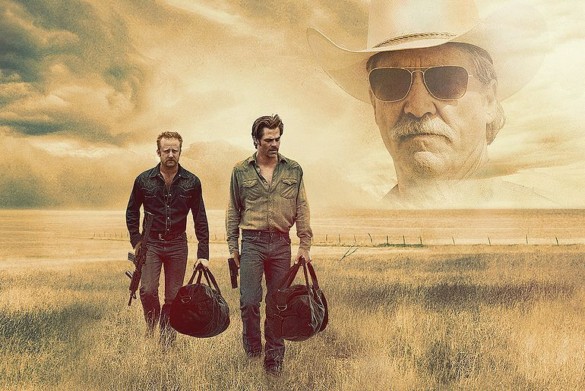 Among Oscar fans, the Academy Award's of 2017 was one of the most memorable of all time. While most of the frontrunners won in their respective categories, the highlight of the show was the major gaffe made by the man who gave the WRONG envelope to Faye Dunaway, who announced that La La Land won Best Picture, despite the fact that she was holding, for some reason, the Best Actress envelope that announced Emma Stone as Best Actress for La La Land. We all remember that insanely awkward moment when it turned out that Moonlight, a much more intimate film, had actually won the big prize. However, if that historic moment had not happened, the award ceremony wouldn't have had much else going for it. I enjoyed both La La Land and Moonlight. I'm glad they received the awards they got. However, the Best Picture nominees for that year are lackluster at best. Looking at the list, with few exceptions, it seems like the genre of all the films were "family dramas."
Now, I love a good family drama (Ordinary People is a masterpiece), but none of these really stood out to me. What separated each family drama was strong performances given by the actors. But it takes more than good performances to deserve a Best Picture nomination. I have never had such a difficult time choosing the least deserving nominee because most of these films didn't deserve to be nominated.  After much careful deliberation, I have decided that Hell or High Water was the worst nominee for Best Picture in 2017.  I am truly baffled that this movie was even on the shortlist of best films of 2016.
For those of you who might not have seen it, Hell or High Water is a very mediocre film that recycles many plot points made in other modern Westerns. In it, two brothers, Tanner and Toby (played by Ben Foster and Chris Pine) commit a series of bank robberies to save the family ranch. Two Texas Rangers (Jeff Bridges and Gil Birmingham) hunt them down. As is always the case in these films, the older brother (Foster) is the career criminal, and the younger brother, newly turning to crime, has a heart of gold and is only trying to do right for his son. Pine, of course, plays the hotter, younger brother with the heart of gold. We see that he's actually the "good" brother because he doesn't want to hurt anyone.  He's also so charming with that waitress! And of course, he isn't there when his brother commits acts of violence.  Because, again, he's the GOOD brother. He just wants what is his, and that is the family land that he can pass onto his son. Do these actors give good performances? Sure. Are they exceptional and memorable? No. Jeff Bridges does an equally good job of playing a character I feel like I've seen in pretty much every other Western. Honestly, Tommy Lee Jones could have reprised his role of the also close to retirement, seen-it-all, world-weary Texas ranger from No Country for Old Men, and the movie would not have been any different.
The movie is also extremely predictable.  We know from the camaraderie of the two rangers what is going to happen to at least one of them, and probably the one providing the comic relief. We know what will happen to the older brother. One would hope that despite following a series of tropes that there would be something original, something that would lift the material up to be more than just another modern Western, and yet there is nothing. Even with movies, I might not be a fan of, I can usually see some merits, figure out why it was nominated for Best Picture.  I'm wracking my brain trying to find something special, something unique, some reason why Hell or High Water was nominated for Best Picture, and I'm coming up with nothing.
Instead of honoring Hell or High Water as one of the best films of the year, I would instead give the honor to Zootopia.  Yes, the film that won Best Animated Feature should have been nominated for Best Picture. Zootopia is a charming film about a rabbit named Judy Hopps (voiced by actress Ginnifer Goodwin) who breaks barriers by following her dream to become the first bunny Police Officer. She teams up with predator fox con-artist Nick (voiced by Jason Bateman) to solve the mystery of animals that are disappearing.  It sounds like a sweet and simple story. It is more than that. I admit, I first watched this movie with my young son and daughter, thinking it would be a nice change from our daily viewing of Tangled. However, this story is so much more than a children's movie. Judy Hopps is a terrific role model for all of us. She is small, but she is sassy as all get-out and willing to work hard and persevere to achieve her dreams. She's essentially Leslie Knope as a bunny. Nick joins Disney's Robin Hood as a far more alluring than he should be an anthropomorphic fox. There are great moments of witty banter, and jokes that are actually funny, such as when they go to the DMV while in a rush, and all the DMV employees are sloths.  Beyond the charm (and that awesome song "Try Everything" by Shakira) is a story of friendship, overcoming prejudice, and working hard to achieve goals. Zootopia completely deserved a place in the Best Picture nominee list.