Chasing the Gold FYC: Jason Isaacs – Best Supporting Actor, 'Mass'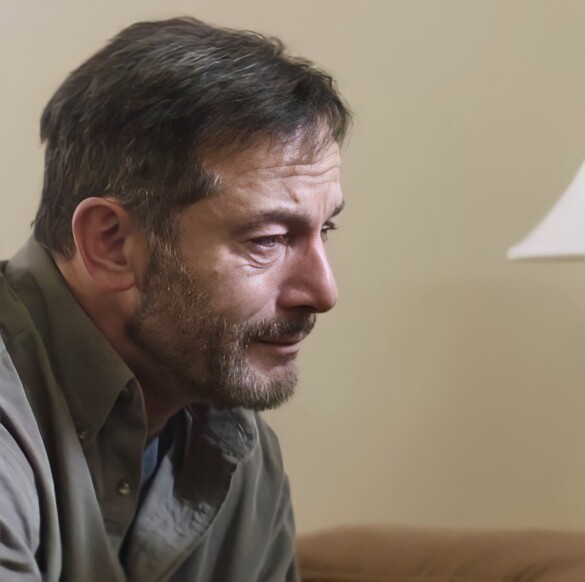 This award season, the Supporting Actor race has been wide open for anyone to come and crash the party. This has led to a fun discussion as to who will end up getting in, and who deserves a shot to enter the category. While this race is starting to shape up, it is sadly repeating previous years, in which strong performances are being ignored while Best Picture frontrunners are defaulting into the five positions. The film may be losing momentum in every race this year and their best chance may lie with Ann Dowd, but a case should be made for Jason Isaacs to be nominated in Supporting Actor for his performance in Mass.
Having just been announced as the winning ensemble of the Robert Altman award at the Independent Spirit Awards, there is no doubt that the entire cast gives some of the best performances of the year. These performances have been highlighted for nearly a year now, after the film shocked audiences at the 2021 Sundance Film Festival. However, with Ann Dowd and Reed Birney being the two that have received nominations at the major voting bodies so far, it comes as a shock that Isaacs has not received the same level of support.
This screenplay by Fran Kranz focuses on the tragedy of a school shooting, but it contains all the action in one room. Instead of flashing back and showcasing the incident to the audience, Kranz tells the story through a conversation between two couples. Jason Isaacs plays Jay Perry, who alongside his wife Gail (Martha Plimpton) lost their son in a school shooting and are meeting up with couple Richard and Linda ( Reed Birney and Ann Dowd), whose son was the shooter on that day. With that synopsis alone, it is clear to see how a role like this could be made worthy of awards recognition.
It may be well established that Jason Isaacs is a great actor, but he has never been better than his performance in Mass. He is given an incredible script to work with, but Isaacs has the challenge to balance the inner conflict of the narrative of the story with the emotional trauma that his character is going through. If you have not been able to catch this film just yet (which you can now rent in the US), then simply watching the trailers will give you a sense of how much range Isaacs is showing throughout theruntime. There is no hiding in a film like this, which is focused solely on the dialogue and this single moment in time. It could have been easy for an actor to come in and overdo a performance like this, but Isaacs knows when to pull back and to let the screenplay do the work. That is what makes him such a strong actor.
In a year where there is potential for the Best Supporting Actor lineup to be the best it has been in years; Jason Isaacs should be on top of that list for consideration. While the campaign and precursors have not helped him get the recognition that he deserves, I am hoping for a late push and strong word-of-mouth may just help voters put Mass at the top of their to-watch list for the rest of 2021. I know this is a long shot, but isn't this what For Your Consideration posts are for?