Chasing the Gold: Best Film Editing Analysis (2021 Oscars)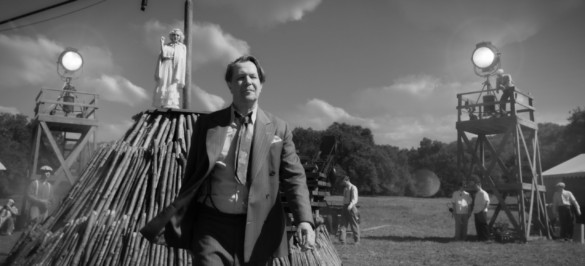 Over the past few years, The Film Editors branch at the Academy seems to be nominating films with the most editing rather than best editing giving us some of the most controversial nominations and wins in recent memory, however, a thorough look at this year Oscar race might give us an idea for what could become the most competitive editing race in years. This year's Oscar race seems to feature a healthy number of editing heavyweights such as William Goldenberg and Kirk Baxter.
William Goldenberg returns to the editing room for Paul Greengrass's News of the World, which is one of the most anticipated films of the year. Goldenberg already has one win in this category for Argo (2013) out of five total nominations. He'll be looking to secure his number six nomination this year.
Kirk Baxter is also returning this year to work with David Fincher on his newest film. The longtime collaborators are expected to deliver one of the frontrunners of The Oscar's race in most categories, and it'll likely get an editing nomination as well. Baxter has won the Academy Award two times before out of his three nominations, which are all in Fincher films.
Aaron Sorkin's The Trial of the Chicago 7 is also one of the year's biggest Oscar players. Sorkin handed editing duty to Alan Baumgarten who has only one nomination to his name and, if things go well, we might see him get his second this year.
Chloé Zhao's Nomadland is taking the festival season by storm becoming the first film in history to win both The Golden Lion at Venice and The People's Choice Award at TIFF which is generating a ton of Oscar buzz for its writer-director but Zhao didn't stop there, she also took the helm over editing duties of the film. Zhao is following in Alfonso Cuarón's footsteps who also wrote, directed, and edited his latest film Roma which turned out to be a big Oscar hit for him. Will Zhao be able to replicate Cuarón's success at the Oscars? I guess we'll have to wait and see.
In the meantime, here are the early predictions of the 10 nominations in Film Editing for the 93rd Academy Awards:
Mank (Kirk Baxter)
The Trial of the Chicago 7 (Alan Baumgarten)
News of the World (William Goldenberg)
Nomadland (Chloé Zhao)
Dune (Joe Walker)
The Father (Yorgos Lamprinos)
One Night in Miami (Tariq Anwar)
Ma Rainey's Black Bottom (Andrew Mondshein)
Judas and the Black Messiah (Kristan Sprague)
No Time to Die (Tom Cross, Elliot Graham)