Movie Review: Free Fire is an unrelenting shoot-out with fun characters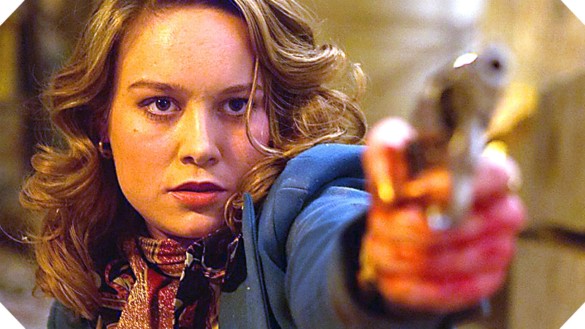 Director: Ben Wheatley
Writers: Amy Jump (screenplay), Ben Wheatley (screenplay)
Stars: Sharlto Copley, Brie Larson, Armie Hammer, Jack Reynor, Cillian Murphy
Synopsis: Set in Boston in 1978, a meeting in a deserted warehouse between two gangs turns into a shootout and a game of survival.
Of its 90-minute run time, there is perhaps a total of 16 minutes where there is not a gun being fired. So if the idea of an A-List cast shooting at each other in warehouse excites you, then you will absolutely have a blast (no pun intended) watching the latest Ben Wheatley production.
Films that take place in one central location are very hard to do, especially for a film that is mostly a chaotic shoot-out, because keeping the audience engaged can be a challenge. That said, when this idea flourishes, it's usually because of the acting involved and Free Fire certainly falls into that camp. Whoever was in charge of the casting should get a raise. Each main character has their moments to shine, and their dynamics with one another makes for an overall better experience – and it some ways adds a sense of realism. By realism, I mean that nobody here has the aim of Deadshot, who couldn't miss if you paid him too. Additionally, in shootout movies, often times there is that one person who wants to be a hero, but in Free Fire the characters move around to protect themselves. Brie Larson, Armie Hammer, Shartlo Copley, Cillian Murphy and Jack Reynor are all having fun in this shootout.
While the film does have its fun, it's far from perfect and there were several elements that threw me off. My guess is that no matter what city you reside in, if you heard a plethora of bullets going off you would call the police. If you were involved in this shootout – maybe you would treat it like an escape room. However, the questions Free Fire raises as to how people would truly respond to this film goes unanswered. Sure, Free Fire is a genre film looking to have fun – which I did – but it was hard to ignore certain contrivances that happen here and there.
On top of engaging characters, the cinematography is extremely well balanced here giving us multiple perspectives without giving us any migraines like Resident Evil: The Final Chapter did. Wheatley uses the camera effectively and draws us into the action well with his aesthetics.
Is Free Fire for everybody? No, but the film executes its premise much better than The Belko Experiment and it is another solid base hit from my favorite film studio, A24.
Overall Grade: B-
Hear our podcast review, coming soon. Stay tuned.