Movie News: Jon Stewart casts Gael Garcia Bernal for Rosewater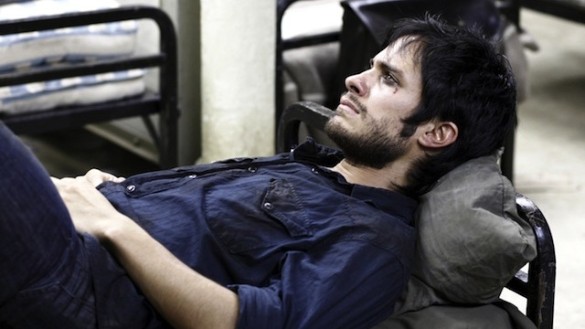 In what is one of my favorite news pieces recently, Jon Stewart of The Daily Show, will be taking a four-month break this summer to direct his first movie entitled Rosewater. Stewart wrote the film, will be directing and now has found his lead actor in Gael Garcia Bernal. Bernal is mostly known for Y Tu Mama Tambien, The Motorcycle Diaries and Babel.
Rosewater is centered around an Iranian journalist, Maziar Bahari, who spend 118 days in a Tehran prison on many counts of espionage. With tensions between Israel and Iran increasing, it'll be interesting to see the reaction to this film that will have a Persian protagonist while Stewart himself comes from Jewish heritage. There was a lot of controversy among some people with last year's Oscar-Winning film Argo , so this film may have some of those same people voicing their opinions.
That being said, I really like Jon Stewart, who is always funny and extremely intelligent. He has a vast knowledge of the situation and I believe he just wants to tell a story that will be amazing. I'm sure there will be some sort of political stance and he certainly will gain the attention of a few people. Either way I'm excited to see how this comes together and what kind of reaction it will get.
What do you think?