Featured: Criterion Channel's Hard Eighth Edition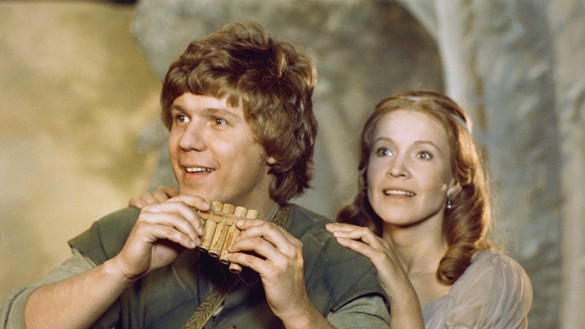 This is the eighth edition of some of the best works I have seen on the Criterion Channel and by now, if you have read them, you must understandably be tired of me praising it. But there is always something new to pick on and some of these films are worthy of your interest. I and TV don't go well together because, well, there's too much of it and it goes on for many seasons. But with the movies, it's only a short fraction of your day to see and reflect or enjoy. And with this next batch of movies, I hope you enjoy them as much as I did.
America, America (1963)
Elia Kazan's most personal film was influenced by his Greek uncle who survived discrimination in the old Ottoman Empire (now Turkey) to make a successful emigration to the United States. First written as a novel, he then took it upon himself to write, produce, and direct (and serve as narrator) the film, even with financial issues and on-location hostilities in both Turkey and Greece, who still are rivals over the long history of ethnic conflicts going back as far as Greece's independence from the Turks almost 200 years ago. But Kazan, with the strong performances of mostly unknown actors led by Stathis Giallelis in the main role and in almost every scene, creates a stirring portrait of what it must have been like to witness repression, live underground, and scavage the streets for a chance to sail past the Statue of Liberty for a new life.
Monterrey Pop (1967)
This was put on the site right after the news that rockumentary master D.A. Pennebaker had died, aged 94. Personally, I was in love with Bob Dylan Don't Look Back, so it made sense to see how he covered an entire concert, three days of the Summer of Love counterculture that defined the rest of the decade. Pennebaker captures Janis Joplin, the Who, Simon & Garfunkel, and Jimi Hendrix, who gave one his all-time great performances by humping his guitar, broke it into pieces, set it on fire, fell on his knees to let it rise, and then threw the neck of his guitar in the roaring crowd. A separate short documentary called Jimi Plays Monterey and Shake! Otis at Monterrey was later released but could be watched in conjunction with the original Monterrey film.
Female Trouble (1974)
John Waters' follow up to the ultimate trash film Pink Flamingos is something a little more mainstream but is still completely absurd and made with the satire of what fame is about. This time, Divine plays a woman, impregnated at 18 and giving birth to a girl she neglects and hates, getting close with a couple who believes that "crime and beauty are the same" and is encouraged to commit crimes to make her famous. You see Divine play the man who impregnates the teen – in other words, he's having sex with himself – and a scene in which the baby is born was from a newborn baby four days old. Only John Waters would do such a thing. One of the most famous reviews for any film and one John Waters loves to tail to the picture came from Rex Reed: "Where do these people come from? Where do they go when the sun goes down? Isn't there a law or something??"
The Magic Flute (1975)
A blind spot in my Ingmar Bergman filmography, it is his own version of the famous opera by Mozart. A TV movie converted into a full-length feature, it was a smash hit in Sweden and around the world. It did not his usual actors like Liv Ullman, Bibi Anderson, or Max von Sydow, but his trusted cameraman Sven Nykvist was present in giving the opera something different, something not as if he made the movie right off the stage and witty to include insert shots of a singular audience member amongst a montage of different ages, backgrounds, and races entering the theater and even behind-the-scenes such a the smoking gag under a sign that says "Do Not Smoke." Elements you wouldn't see in a theatrical production come in and integrate the story with a formal movie style.
¡Alambrista! (1976)
If someone told you about this movie today, you would've thought it was made recently as the immigration situation has become a humanitarian crisis. When you watch it, you will know that it wasn't made today, but it was made more than 30 years ago for PBS. And yet, it is super relevant because it gives the undocumented immigrant experience from their point of view and the struggle they have to survive. The writer/director, Robert Young, is not Hispanic, but his experience with documentaries capturing various stories on civil rights led his full-length feature in the same vein on Italian Neorealism – non-professional actors, on location, using simple camera shots on the ground to capture the feel of what was – and is still – happening along the Mexican border with workers during hand-picked labor to sending money to their families to survive. Edward James Olmos played a supporting role and would work with Young for multiple films later on.
Desert Hearts (1985)
One of the first wide-release films featuring a positive portrayal of a lesbian relationship, the story tells a woman in the middle of divorce goes to a ranch to get away and meets a younger woman that she falls for. Robert Elswit was the film's DP and some of the beautiful shots show what he is highly regarded today. On the screen, Helen Shaver and Patricia Charbonneau both are gentle and give performances that Gene Siskel praised as accomplishing what society hasn't done before, "the de-sensationalizing of lesbianism." The film is based on a novel by famed Canadian writer Jane Rule, who published it in 1964 at a time when homosexuality was considered a mental illness and Rule could face prosecution for censorship violations. Instead, the famous novel and the movie itself has proven to be a landmark in positive lesbian depictions.
True Stories (1986)
David Bryne of The Talking Heads went off to make his directorial debut is a musical satire through a series of vignettes in a Texas town celebrating the state's independence from Mexico before statehood. Byrne plays a visitor who meets with the eccentric town's citizens, which include John Goodman, Spalding Gray, and Pops Staples. Not surprisingly, The Talking Heads did the whole score and the songs, including their hit single Wild Wild Life. There's some Coen Bros humor to it with certain descriptions and the look of the town, including Byrne playing the wondering narrator in a cowboy hat. Byrne was influenced to direct by Johnathan Demme, who directed The Talking Heads' concert film Stop Making Sense and Byrne would later win an Oscar for the collaborative score to The Last Emperor.
Find me on Twitter: @brian_cine (Cine-A-Man)