Featured: Anticipating 'The Last Jedi' and 'Ferdinand"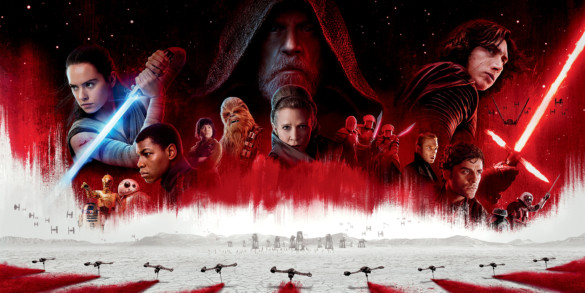 Opening this week is Star Wars: The Last Jedi and it should make for a fun and packed theater going experience. Be sure to dress up, wear your robes and bring your BB-8's with you. But leave your light-sabers at home, those aren't allowed. For those not interested in Star Wars, there's a few other options for this weekend as well.
Star Wars: The Last Jedi
Director: Rian Johnson
Writers: Rian Johnson, George Lucas (based on characters created by)
Stars: Daisy Ridley, John Boyega, Mark Hamill, Carrie Fisher
Synopsis: Having taken her first steps into the Jedi world, Rey joins Luke Skywalker on an adventure with Leia, Finn and Poe that unlocks mysteries of the Force and secrets of the past.
Quick Take: It's Star Wars. Need I say more?
Ferdinand
Director: Carlos Saldanha
Writers: Munro Leaf (based on the book by), Robert Lawson (based on the book by)
Stars: John Cena, Kate McKinnon, Bobby Cannavale
Synopsis: After Ferdinand, a bull with a big heart, is mistaken for a dangerous beast, he is captured and torn from his home. Determined to return to his family, he rallies a misfit team on the ultimate adventure.
Quick Take: I honestly have no idea what to make of this film. Interesting cast though.
The Shape of Water
Director: Guillermo del Toro
Writers: Guillermo del Toro
Stars: Sally Hawkins, Octavia Spencer, Michael Shannon
Synopsis: In a 1960s research facility, a mute janitor forms a relationship with an aquatic creature.
Quick Take: This film is breathtaking, please see it immediately.
What will you be seeing this weekend?