Movie Review: Oblivion has great action with Tom Cruise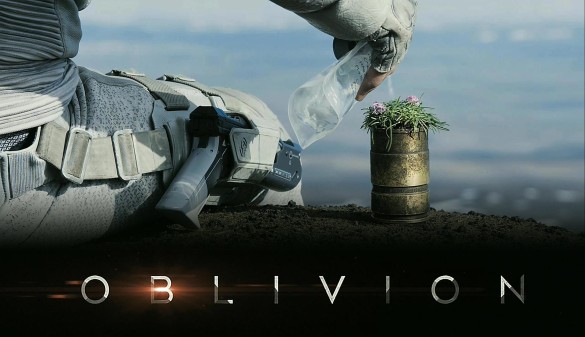 Director: Joseph Kosinski
Writers: Joseph Kosinski (screenplay), Karl Gajdusek (screenplay)
Stars: Tom Cruise, Morgan Freeman, Olga Kurylenko, Melissa Leo, Andrea Riseborough
Synopsis: A veteran assigned to extract Earth's remaining resources begins to question what he knows about his mission and himself.
DIRECTION
Joseph Kosinski's direction for Oblivion is impressive for it only being his second movie he's ever directed. While the story isn't very original, the way that he weaves and pieces together the layers of this story is incredible. He does a great job of making you wonder, "What in the world is going on?" At the same time it's still easy to follow and the emotion is there. The visuals are extravagant and amazing. They are extremely realistic and make you fall into the universe that you are watching. There are certain shots in this movie that leave you in awe. I love the shots of the sky and space and how he uses those elements to bring the story alive. His shots of Cruise and Riseborough are terrific and fun. Kosinski get's great performance from his actors and the score from M83 fits the movie perfectly. My only knock is the ending could of been done better, but I think that's mostly a script problem. And I'm not sure why the name of the movie is Oblivion. It doesn't address it or even say the word. Not a big issue, I'm just saying. Overall though, Kosinski knocks it out of the park and I love what he did here.
Grade: A
SCRIPT
Kosinski's script isn't very original. While I was watching, it felt like a mixture of Wall-E and Moon with an Independence Day like feel to it in certain places. However, there are some things I didn't see coming. There are a couple of twists and turns it takes that keeps the story fun and interesting. I also like how it humanizes the story. In a world that is devastated and life is dwindling, there's a human element that you can't help but love. The way Kosinski brings the story full circle is executed to perfection and completes the missing pieces. That being said, the very end of the film is pretty weak. It's kind of cheesy and they took the easy way out. Morgan Freeman's character is also under-written and leaves you with many questions. His character is essential to the plot, but he gets very little screen-time. Overall though, the story set-up is done well and I love how he molds this story, while un-original, and leaves you feeling good and having fun.
Grade: B-
PERFORMANCES
Tom Cruise is in top form in this movie. I love his character and how Cruise breathes life into it. He does a great job of bring emotion and confusion to the character. Morgan Freeman is in this movie and that's all I really need to say. I love the women in this film too. Andrea Riseborough is terrific and brings so much emotion and love to her character. It's easy to get on her side and feel for her character. Olga Kurylenko and Melissa Leo are also great and give good performances as well. The smaller, supporting cast is also done well, which a lot of times brings down a film.
Grade: A-
SCORE
M83 does an outstanding job of scoring this movie. While it may be a little bit different than what he normally does, the music is still done really well and more importantly, it fits the movie perfectly. It's not overpowering, yet it brings emotion and excitement that I enjoyed quite a bit. It's got some fun tones and is what you'd expect from M83 in terms of the type of music used. It goes without saying, but he doesn't use a traditional orchestra, but instead brings his own elements which I love. It's also why I loved the music for Kosinski's first film, Tron: Legacy, where he did the same thing with Daft Punk.
Grade: A
Overall Grade: B+