Podcast: Top 3 Child Performances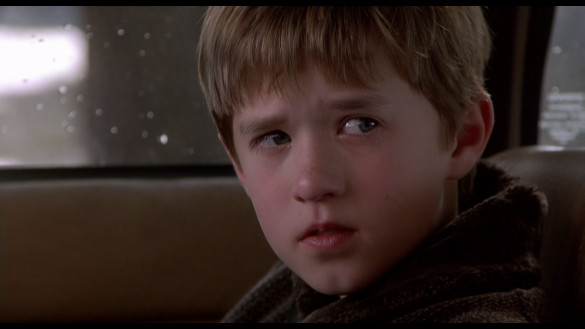 This week on the InSession Film Podcast, we reviewed the awesome Australian horror film, The Babadook. For those of you who may be confused, in The Babadook, young actor Noah Wiseman gives an incredible performance as the son, which is crucial to the film and gave us the inspiration for this week's Top 3. Over the years we've seen countless child performances and there's been some terrific actors that has stood above the rest. And we came up with some great one's for our lists this week.
That being said, what child performances would make your list? Here are the one's that made ours (Keep in mind we all have different criteria for our lists as well):
JD
1) E.T. – Henry Thomas
2) The Exorcist – Linda Blair
3) Beasts of the Southern Wild – Quvenzhané Wallis
Blake
1) The Sixth Sense – Haley Joel Osment
2) Sling Blade – Lucas Black
3) Kick-Ass – Chloe Grace Moretz
Brent
1) Man on Fire – Dakota Fanning
2) The Newsies – Christian Bale
3) Harry Potter – Daniel Radcliffe
Honorable Mentions (Combined)
Huck Finn – Elijah Wood, Leonardo DiCaprio – What's Eating Gilbert Grape, War of the Worlds – Dakota Fanning The Lion King – Jonathan Taylor Thomas, Mud – Tye Sheridan, My Girl – Anna Chlumsky, Taxi Driver – Jodi Foster, The Professional – Natalie Portman, Interview with a Vampire – Kirsten Dunst, Stand By Me – River Phoenix, Pan's Labyrinth – Ivana Baquero
Hopefully you guys enjoyed our lists and if you agree or disagree with us, let us know in the comment section below. There are obviously a ton more child performances that we didn't discuss that could've made our lists or at least be mentioned as honorable mentions. That being said, what would be your Top 3? Leave a comment in the comment section or email us at insessionfilm@gmail.com.
For the entire podcast, click here or listen below.
For more lists done by the InSession Film crew and other guests, be sure see our Top 3 Movie Lists page.