Podcast: Top 3 CGI Characters (Live-Action)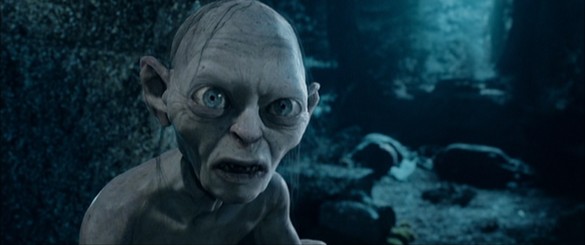 This week on the InSession Film Podcast, we discussed the amazing film Dawn of the Planet of the Apes, starring the wonderful Andy Serkis who brought Caesar to life in some incredibly potent ways. And after seeing how awesome Caesar was in Dawn, there's no doubt that motion capture will start to be recognized for the work that goes into it. And while not all of our characters in this discussion is motion-capture, for our Top 3 this week, we discuss the best CGI characters in live-action movies. We've seen plenty over the years, and while not all great, some surly stand out as some of the most fun we've had at the movies.
That being said, what CGI characters would make your list? Here are the one's that made ours (Keep in mind we all have different criteria for our lists as well):
JD
1) The Lord of the Rings – Gollum / Dawn/Rise of the Planet of the Apes – Caesar
2) Jurassic Park – Raptors and T-Rex
3) Richard Parker – Life of Pi
DJ
1) The Lord of the Rings – Gollum
2) Jurassic Park – T-Rex
3) Pirates of the Caribbean – Davi Jones
Matthew
1) Terminator 2: Judgement Day – T-1000
2) The Hobbit: Desolation of Smaug – Smaug
3) Watchmen – Dr. Manhattan
Honorable Mentions (Combined)
Optimus and Bumblebee – Transformers, Alien – District 9, Sonny – I, Robot, Hulk/Iron Man/Spider-Man – MMU, King Kong – King Kong, Yoda – Star Wars, Godzilla – Godzilla
Hopefully you guys enjoyed our lists and if you agree or disagree with us, let us know in the comment section below. There are about a ton of other CGI characters that could've easily made our lists, as there have been some great animated characters in live-action movies over the years. That being said, what would be your Top 3? Leave a comment in the comment section or email us at [email protected].

For the entire podcast, click here or listen below.
For more lists done by the InSession Film crew and other guests, be sure see our Top 3 Movie Lists page.