Movie Review: Blackfish is a gripping and powerful documentary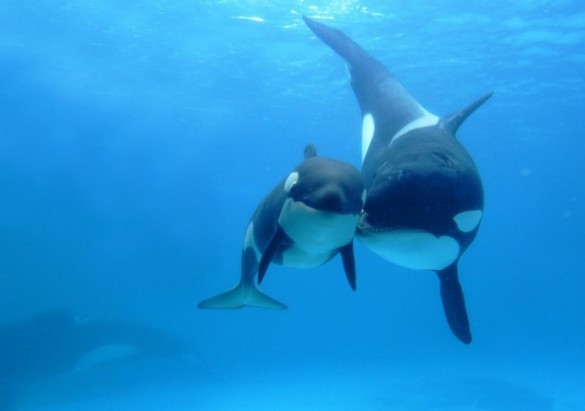 Release Date: 2013
Director: Gabriela Cowperthwaite
Writer:  Gabriela Cowperthwaite, Eli B. Despres
Genre: Documentary
Synopsis: Notorious killer whale Tilikum is responsible for the deaths of three individuals, including a top killer whale trainer. Blackfish shows the sometimes devastating consequences of keeping such intelligent and sentient creatures in captivity.
DIRECTION
The direction in Blackfish is similar to many other anti-establishment and inhumane treatment of animal films–plays on your heartstrings and gives stories from witnesses pushing you towards action. The basic idea is to present factual evidence about the animal and then accuse certain entities of doing awful, terrible things. Quite frankly, I am okay with this to some degree as it is a cinematic tool which provides some justice for the cause it serves. All documentaries are biased and Blackfish certainly frames the narrative in a way that makes SeaWorld look like a horrible company with few bright spots. I didn't appreciate the tease early on involving the viewer seeing videotape of a killer whale on the screen as someone narrating the footage describes an attack–it leads you to believe the killer whale is about to do something terrible. However, this is absolutely a situation that needs to be addressed by the government and without spreading the message, the public won't demand elected officials to hold Seaworld accountable for how they treat their real talent–the animals. I fully support these kinds of documentaries getting positive airtime on radio and TV and getting award nominations and wins too. Ultimately this will educate its audience on a topic they hardly ever think about, although I'm not sure it will drum up any more support than the countless anti-Wal-Mart documentaries out there.
Grade: C+
SCRIPT
The film was presented in a logical order and I felt that the interviews with former employees seemed legit and felt mostly complete. We get educated about a variety of noteworthy attacks, learn a history of the industry, and cover quite a bit of time. I don't think it could have been presented in a better order necessarily, and that's pretty much the only thing the script covers for a documentary…at least if you trust the filmmaker.
Grade: A
PERFORMANCES
Great interviews with former Seaworld employees and animal trainers are littered throughout the film as well as interviews with people who worked for the guilty companies indicted in the film. Specifically, an interview with an elderly gentleman who helped capture the Orca in the 1970's was quite powerful. The footage they acquired for this segment was incredible as well. The only real performances were from the killer whales and other animals who we see in footage taken from handheld cameras of Seaworld and Sealand visitors over the course of the last forty years. If you don't feel bad for these animals, you don't have much of a heart.
Grade: A
SCORE
A great score of minimalist string music was here courtesy of Jeff Beal really heightens the mood and adds to the authenticity of the love and passion the filmmakers have for this cause.
Grade: A+
Final Thoughts:
If you aren't aware of the travesty that has occurred via Seaworld's carelessness, check this out. If you already have, let us know what you thought below!
Overall Grade: A