Podcast: Titanic / Avatar – Extra Film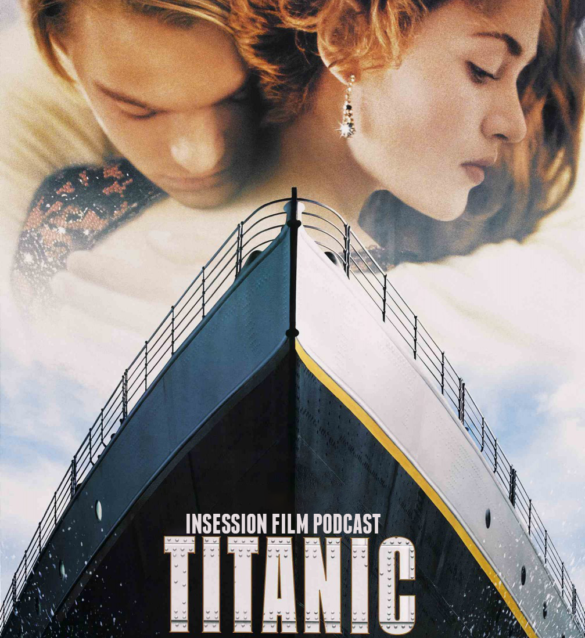 This week on the Extra Film Podcast, Ryan and Jay conclude their James Cameron Movie Series with the two biggest movies ever made as they review the 1997 film Titanic (where they are joined by the great Nicole Ackman) and the 2009 sci-fi fantasy epic Avatar!
A big thanks to Nicole for joining us this week as we (ahem) deep dive into Titanic. She's always a fantastic guest, but her perspective was an interesting juxtaposition to the dynamic presented on this week's Women InSession conversation of Titanic. But don't worry, Ryan came out swinging with his reservations on the film. As far Avatar, there's not much about the film in 2022 that's worth defending.
On that note, check out this week's show and let us know what you think in the comment section. Thanks for listening and for supporting the InSession Film Podcast!
– Movie Review: Titanic (6:45)
Director: James Cameron
Writers: James Cameron
Stars: Leonardo DiCaprio, Kate Winslet, Billy Zane
– Movie Review: Avatar (1:28:43)
Director: James Cameron
Writers: James Cameron
Stars: Sam Worthington, Zoe Saldana, Stephen Lang
– Music
My Heart Will Go On – Celine Dion
Becoming One – James Horner
The Return of the Eagle – Atli Örvarsson
Subscribe to our Podcasts RSS
Subscribe to our Podcasts on iTunes
Listen on Spotify
Listen on Stitcher
Extra Film – Titanic / Avatar
To hear this Extra Film episode and everything else we do, download our apps on the Amazon Market for Android and the Podcast Source app on IOS devices. The mobile app covers all of our main shows, bonus podcasts and everything else relating to the InSession Film Podcast. Thanks for your wonderful support and for listening to our show. It means the world to us.