This week's episode is brought to you by WW. Save 30% on your first order today!
This week on the InSession Film Podcast, we discuss the latest Disney live-action remake The Lion King and our Top 3 visual effects scenes in film. We talk about the new trailers for Top Gun: Maverick, It: Chapter 2 and Cats, while providing some initial thought on Marvel's recently announced Phase 4!
Jon Favreau's The Lion King has been weirdly divisive, but as you'll hear on the show, there is legitimate merit to the debate. Despite being beat for beat the animated film, it's oddly uneven and we did our best to figure out why that was the case. We still had fun, though, discussing The Lion King and some of the latest trailers that recently dropped. And visual effects scenes!
That said, check out this week's show and let us know what you think in the comment section. Thanks for listening and for supporting the InSession Film Podcast!
– Movie Review: The Lion King (6:04)
Director: Jon Favreau
Writers: Jeff Nathanson (screenplay by), Brenda Chapman (story)
Stars: Donald Glover, Beyoncé, Seth Rogen, James Earl Jones
– Notes / Trailer Talk / Marvel Phase 4 (46:17)
With San Diego Comic-Con taking place late last week and over the weekend, we saw the Movie News cycle amplify with tons of new announcements and trailers. Specifically, the trailers for Top Gun: Maverick, It: Chapter 2 and Cats dropped and we felt compelled to talk about them. On the Announcement side of things, Marvel laid out their plans for Phase 4 and it looks really exciting on paper!
[divider]
RELATED: Listen to Episode 333 of the InSession Film Podcast where we discussed our Top 5 Movies of 2019 so far!
[divider]
– Top 3 Visual Effects Scenes (1:16:31)
This is one of the broadest topics we've perhaps ever done for this segment. Visual effects are a foundational staple for film and have been implemented since the inception of film. From The Trip to the Moon to Avengers: Endgame, there are literally thousands of scenes that could be eligble for our lists, which made our criteria all the more vital. It was quite challenging but we had a lot of fun with it. That said, what would be your Top 3?
Top 3 Sponsor: First Time Watchers Podcast
– Music
Remember – Hans Zimmer
Gravity – Steven Price
Jurassic Park – John Williams
The Return of the Eagle – Atli Örvarsson
Subscribe to our Podcasts RSS
Subscribe to our Podcasts on iTunes
Listen on Spotify
Listen on iHeartRadio
Listen on Stitcher
InSession Film Podcast – Episode 335
[divider]
Next week on the show:
Main Review: Once Upon a Time…In Hollywood
Top 3: Quentin Tarantino Scenes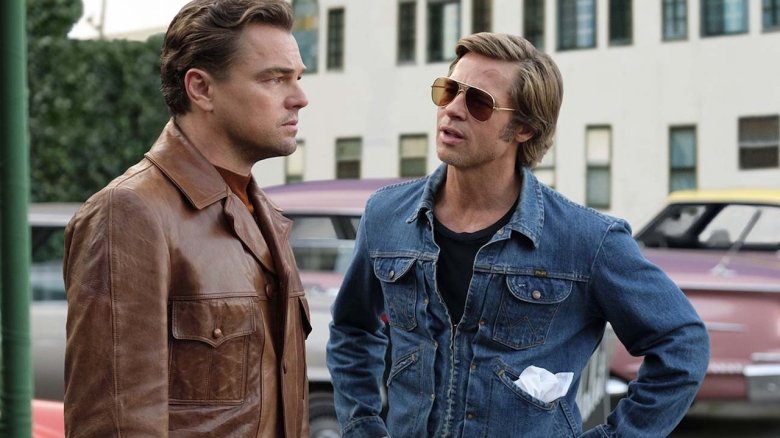 [divider]
Help Support The InSession Film Podcast
If you want to help support us, there are several ways you can help us and we'd absolutely appreciate it. Every penny goes directly back into supporting the show and we are truly honored and grateful. Thanks for your support and for listening to the InSession Film Podcast!
VISIT OUR DONATE PAGE HERE