Podcast: The Kid / Climax – Extra Film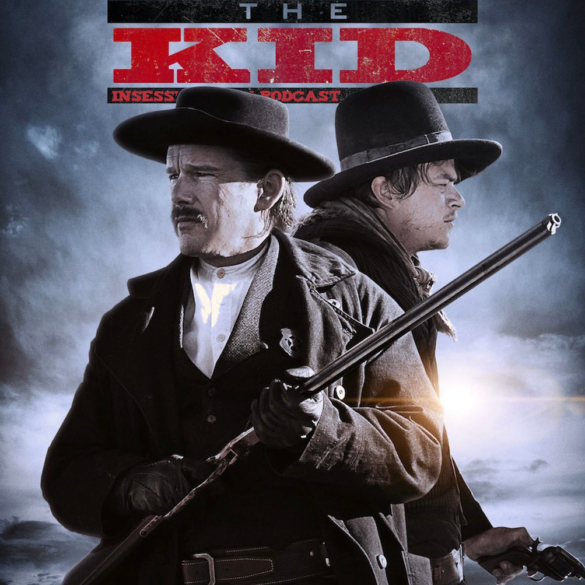 This week on the InSession Film Podcast: Extra Film segment, Ryan returns from South by Southwest to discuss the newest western The Kid with JD and then in the back half of the episode with Jay, they review the latest from Gaspar Noé, Climax.
This week's show was a tale of two fascinating, entertaining reviews this week. With The Kid review was a classic one on one discussion that lead to a very interesting conversation considering that Ryan and JD had very different opinions on the film. While they could agree on a couple of smaller aspects of the film, the two get into a lively back and forth over a lot of the overall themes of the film. While the review was longer than they thought it would be, the passion from each side shines in this review.
Then there is the review of Climax, which will go down as one of the most memorable moments in not just Extra Film history but the history of InSession Film. While Ryan didn't like the film either, the passionate disdain that Jay shows for this film leads to an outright thrashing of the film that is hilarious at times while also bringing up so many legitimate criticism. You are not going to want to miss this review!
Let us know what you thought of these films on social media and enjoy the show! Thanks for listening!
– Movie Review: The Kid (6:43)
Director: Vincent D'Onofrio
Writer: Andrew Lanham
Stars: Chris Pratt, Dane DeHaan, Ethan Hawke
– Movie Review: Climax (48:41)
Director: Gaspar Noé
Writer: Gaspar Noé
Stars: Sofia Boutella, Romain Guillermic, Souheila Yacoub
– Music
Once Upon a Time in the West – Ennio Morricone
Supernature – Cerrone
The Return of the Eagle – Atli Örvarsson
We try to make this the best movie podcast we possibly can and we hope you enjoy them. Subscribe today on iTunes, Spotfiy or Stitcher, and please leave us a review on iTunes. You can also find us on Soundcloud, PlayerFM and TuneIn Radio as well. We really appreciate all your support of the InSession Film Podcast.
Subscribe to our Podcasts RSS
Subscribe to our Podcasts on iTunes
Listen on Spotify
Listen on Stitcher
The Kid / Climax – Extra Film
Mobile App
To hear this Extra Film episode and everything else we do, download our apps on the Amazon Market for Android and the Podcast Box app on IOS devices. The mobile app covers all of our main shows, bonus podcast's and everything else relating to the InSession Film Podcast. Thanks for your wonderful support and listening to our show. It means the world to us!