Podcast: The Big Short, Carol – Extra Film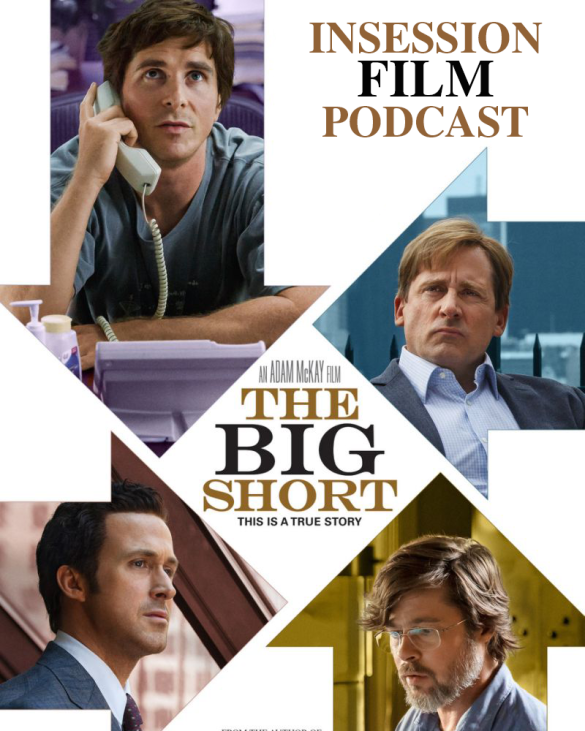 This week on the InSession Film Podcast: Extra Film segment, Cody from CineSnob joins us to review Adam McKay's Golden Globe Best Picture Nominated film (still crazy to me), The Big Short as well as Todd Haynes highly praised and beautiful film, Carol.
No Brendan this week but he is in our thoughts and prayers due to recent family circumstances. Thanks again to Cody for joining us though, he was stellar filling in for Brendan and we had fun discussing both of these highly buzzed films. Also, thanks again everyone for all the kind comments of our Star Wars: The Force Awakens show. You are all very kind.
Anyway, have fun listening to this week's Extra Film segment and let us know what you think in the comment section below. Hope you enjoy and thanks for listening!
– The Big Short Movie Review (4:09)
Grades
Cody: B+
JD: A
– Carol Movie Review (34:02)
Grades
Cody: C
JD: A-
– Music
Smells Like Sheep – Nicholas Britell
The Train – Carter Burwell
The Return of the Eagle – Atli Örvarsson
We try to make this the best movie podcast we possibly can and we hope you enjoy them. Subscribe today on iTunes and Stitcher and please leave us a review on iTunes. You can also find us on Soundcloud, PlayerFM and TuneIn Radio as well. We really appreciate all your support of the InSession Film Podcast.
Subscribe to our Podcasts RSS
Subscribe to our Podcasts on iTunes
Listen on Stitcher
The Big Short, Carol – Extra Film
Mobile App
To hear this Extra Film episode and everything else we do, download our apps on the Amazon Market for Android and the Podcast Box app on IOS devices. The mobile app covers all of our main shows, bonus podcast's and everything else relating to the InSession Film Podcast. Thanks for your wonderful support and listening to our show. It means the world to us!
Help Support The InSession Film Podcast
If you want to help support us, we would greatly appreciate it! For more info, CLICK HERE.