Podcast: Stan & Ollie / Bird Box / Top 5 Scenes of 2018 – Episode 307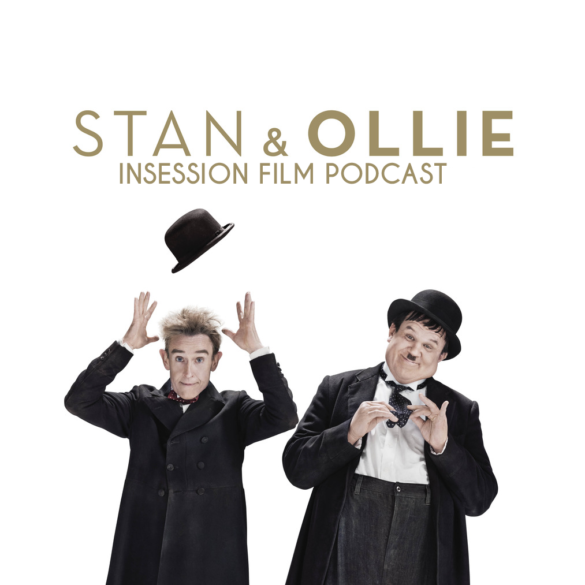 This week's episode is brought to you by Patreon and our awesome listener's like you. Sign up today and get some fun rewards – such as InSession Film t-shirt!
This week on the InSession Film Podcast, we discuss Stan & Ollie starring Steve Coogan and John C. Reilly and our Top 5 scenes of 2018. We also give a few brief thoughts on Bird Box, Shirkers and Hale County This Morning, This Evening.
This week's show, while a lot of fun, is a little bittersweet in the sense that it's the last show of our 2018 campaign. It was a great year for film if you ask us and were sad to see it end. However, next week is our Awards Show and Top 10, so we are excited to celebrate its greatness and what made it so special. We end 2018 on an endearing note too with Stan & Ollie, a film we enjoyed for reasons we talk about in the review. Our best scenes conversation though hopefully evokes further why 2018 will be remembered.
That said, check out this week's show and let us know what you think in the comment section. Thanks for listening and for supporting the InSession Film Podcast!
– Movie Review: Stan & Ollie (5:40)
Director: Jon S. Baird
Writers: Jeff Pope
Stars: John C. Reilly, Steve Coogan, Shirley Henderson, Nina Arianda
– Blake Farwell / Bird Box / Shirkers / Hale County (41:00)
As we mentioned on social media last week, our good friend and former co-host Blake Pertuset sadly lost his battle with cancer. We honor him by celebrating him and quickly discussing why we loved Blake so much. We also give thoughts on Bird Box, Sandra Bullock's performance and why the film is flawed but interesting.
RELATED: Listen to Episode 303 of the InSession Film Podcast where we discussed Roma!
– Top 5 Scenes of 2018 – Part 1 (48:41)
Of all the year end Top lists we do, this one is always the most difficult, but it's also the most rewarding. These are the moments that moved us the most, were the most thought-provoking and will come to define 2018 in film. There are countless individual scenes that could qualify for this list, especially given how deep and consistent the year was overall, but that's what makes this list exciting in the end. Given that there are so many to choose from, the scenes that do make our list carry a lot of weight with us. That said, what would be your Top 5?
Top 5 Sponsor: First Time Watchers Podcast
– Top 5 Scenes of 2018 – Part 2 (1:31:31)
To finish off the show this week, we round out our conversation of Best Scenes by giving our #2 and #1 picks – the very best moments of the year for us.
– Music
Beautiful Lady – LeRoy Shields
The Landing – Justin Hurwitz
The Last Ride – Nathan Halpern
The Return of the Eagle – Atli Örvarsson
Subscribe to our Podcasts RSS
Subscribe to our Podcasts on iTunes
Listen on Stitcher
InSession Film Podcast – Episode 307
Next week on the show:
InSession Film Awards / Top 10 Movies of 2018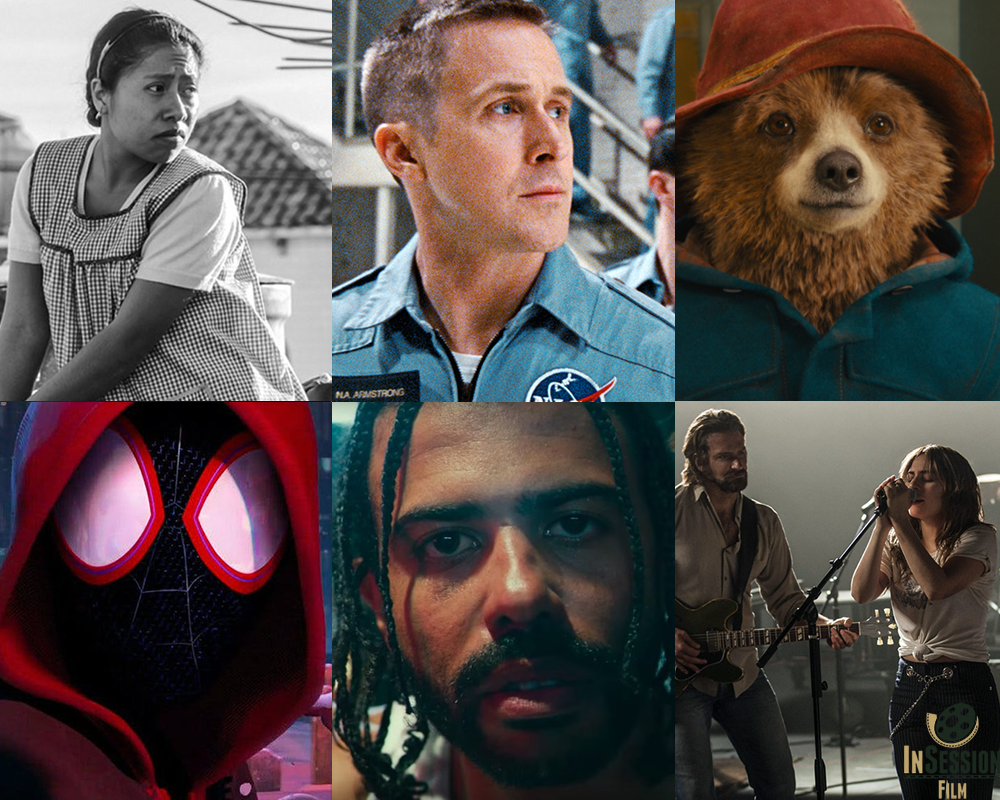 Help Support The InSession Film Podcast
If you want to help support us, there are several ways you can help us and we'd absolutely appreciate it. Every penny goes directly back into supporting the show and we are truly honored and grateful. Thanks for your support and for listening to the InSession Film Podcast!
VISIT OUR DONATE PAGE HERE