Podcast: Richard Jewell / Dark Waters – Extra Film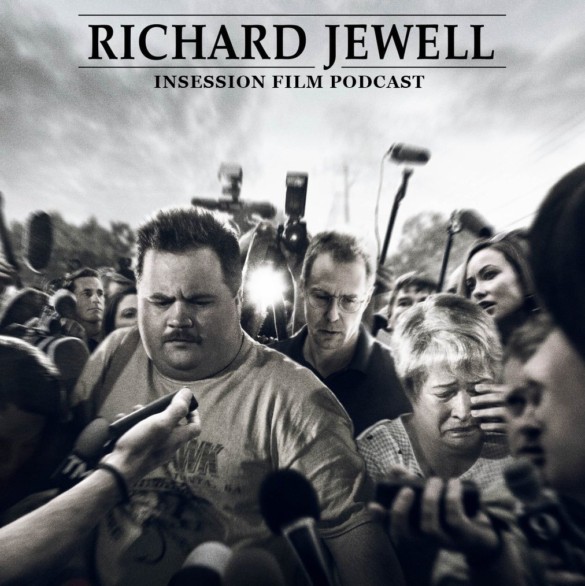 This week on the InSession Film Podcast: Extra Film segment, Ryan and Jay discuss the latest from directors Clint Eastwood and Todd Haynes with Richard Jewell and Dark Waters.
With Richard Jewell, Clint Eastwood finds himself again the subject of a late-year review from Ryan and Jay. Unlike last year's The Mule, the two Extra Film hosts seem to find common ground and have a lengthy discussion over the film's quality, controversies, and politics. The conversation is one of the best the guys have had this year.
In the back half of the episode, the guys talk about the environmental thriller, Dark Water. As another entry in Jay's "People doing good at their job" genre, it's no secret he fell in love with it. But you will want to listen to see if Ryan agrees with him or not.
On that note, have fun with this week's Extra Film segment and let us know what you think in the comment section below. Thanks for listening!
– Movie Review: Richard Jewell (3:10)
Director: Clint Eastwood
Screenplay: Billy Ray
Stars: Paul Walter Hauser, Sam Rockwell, Olivia Wilde, Kathy Bates, Jon Hamm
– Movie Review: Dark Waters (52:18)
Directors: Todd Haynes
Screenplay: Mario Correa, Matthew Michael Carnahan
Stars: Mark Ruffalo, Anne Hathaway, Tim Robbins, Bill Camp, Victor Garber
– Music
Los del Río – Macarena
I Won't Back Down – Johnny Cash
The Return of the Eagle – Atli Örvarsson
We try to make this the best movie podcast we possibly can and we hope you enjoy them. Subscribe today on iTunes, Spotify or Stitcher, and please leave us a review on iTunes. You can also find us on Soundcloud, PlayerFM and TuneIn Radio as well. We really appreciate all your support of the InSession Film Podcast.
Subscribe to our Podcasts RSS
Subscribe to our Podcasts on iTunes
Listen on Spotify
Listen on Stitcher
Richard Jewell / Dark Waters – Extra Film
Mobile App
To hear this Extra Film episode and everything else we do, download our apps on the Amazon Market for Android and the Podcast Box app on IOS devices. The mobile app covers all of our main shows, bonus podcast's and everything else relating to the InSession Film Podcast. Thanks for your wonderful support and listening to our show. It means the world to us!