Podcast: Raging Bull / Ordinary People – Extra Film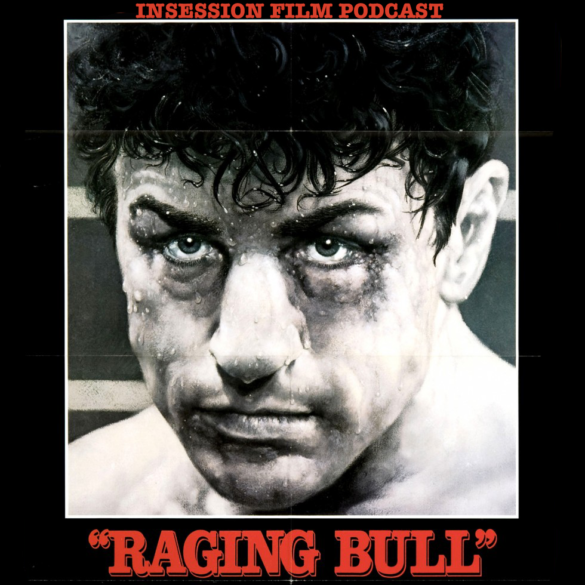 This week on the Extra Film Podcast, Ryan and Sophia continue their Martin Scorsese Movie Series with his 1980 film Raging Bull and also discuss Robert Redford's Best Picture winning film Ordinary People!
This week's show is an interesting one as Raging Bull is considered to be, not just one of Scorsese's best movies, but one of the best films ever made. However, we argue the validity of Ordinary People winning Best Picture that year over Raging Bull and the other great films nominated for Best Picture. Both films have plenty to offer, but Ordinary People is arguably the best Best Picture winner of its decade.
On that note, check out this week's show and let us know what you think in the comment section. Thanks for listening and for supporting the InSession Film Podcast!
– Movie Review: Raging Bull (5:52)
Director: Martin Scorsese
Writers: Paul Schrader, Mardik Martin
Stars: Robert De Niro, Joe Pesci, Cathy Moriarty
– Movie Review: Ordinary People (1:08:34)
Director: Robert Redford
Writers: Alvin Sargent
Stars: Donald Sutherland, Mary Tyler Moore, Judd Hirsch, Timothy Hutton
– Music
Taxi Driver – Bernard Herrmann
Helpless – The Band
The Return of the Eagle – Atli Örvarsson
Subscribe to our Podcasts RSS
Subscribe to our Podcasts on iTunes
Listen on Spotify
Listen on Stitcher
Extra Film – Raging Bull / Ordinary People
To hear this Extra Film episode and everything else we do, download our apps on the Amazon Market for Android and the Podcast Source app on IOS devices. The mobile app covers all of our main shows, bonus podcasts and everything else relating to the InSession Film Podcast. Thanks for your wonderful support and for listening to our show. It means the world to us.