Podcast: Ghost in the Shell (1995), Wilson – Extra Film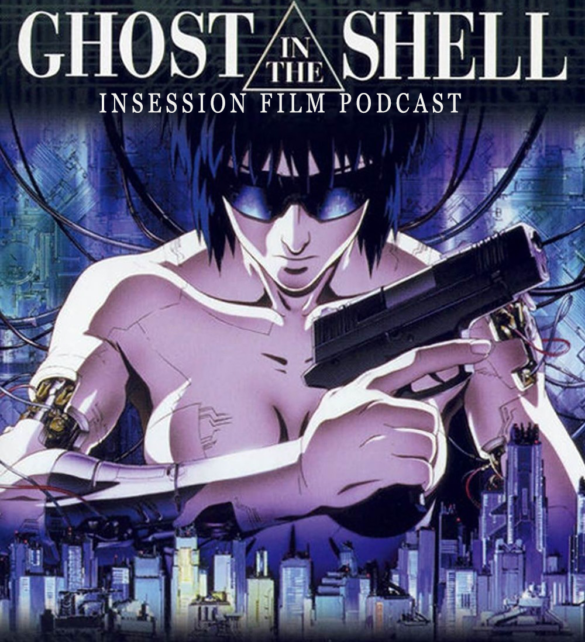 This week on the InSession Film Podcast: Extra Film segment, Vince is joined by friend of the show Josh Williams (Two Guys and a Movie Podcast) as they discuss the great anime film Ghost in the Shell (1995), which is the inspiration for the live-action remake starring Scarlett Johansson. The guys also discuss the indie film Wilson, starring Woody Harrelson.
This week marks the first time that both JD and Brendan were not able to be on Extra Film, but Vince does a great job of holding down the fort with Josh, who was a fantastic guest as always. Ghost in the Shell is a great anime film with a prestigious history since its release, and it was a pleasure to finally discuss it formally on the show. Given its complexities, it may be a film we revisit again in the future.
On that note, have fun listening to this week's Extra Film segment and let us know what you think in the comment section below. Hope you enjoy and thanks for listening!
– Wilson Movie Review (4:21)
Grades
Vince: C
Josh: D+
– Ghost in the Shell Movie Review (23:37)
Grades
Vince: A+
JD: A
This week's episode is brought to you by our great friends at the True Bromance Film Podcast, Next Best Picture and The Atlantic Screen Connection Podcast.
– Music
Wilson – Jon Brion
Ghost in the Shell – Kenji Kawai
The Return of the Eagle – Atli Örvarsson
We try to make this the best movie podcast we possibly can and we hope you enjoy them. Subscribe today on iTunes and Stitcher and please leave us a review on iTunes. You can also find us on Soundcloud, PlayerFM and TuneIn Radio as well. We really appreciate all your support of the InSession Film Podcast.
Subscribe to our Podcasts RSS
Subscribe to our Podcasts on iTunes
Listen on Stitcher
Ghost in the Shell (1995), Wilson – Extra Film
Mobile App
To hear this Extra Film episode and everything else we do, download our apps on the Amazon Market for Android and the Podcast Box app on IOS devices. The mobile app covers all of our main shows, bonus podcast's and everything else relating to the InSession Film Podcast. Thanks for your wonderful support and listening to our show. It means the world to us!
Help Support The InSession Film Podcast
If you want to help support us, we would greatly appreciate it! For more info, CLICK HERE.