This podcast brought to you by Audible.com. Sign up today for a FREE audiobook and 30-day trial and thanks for your support!
This week on the InSession Film Podcast, DJ Valentine from Simplistic Reviews drops by to help us review Foxcatcher, starring Channing Tatum, Mark Ruffalo and Steve Carell. We also talk about the best shot films from 2014 as we ramp up to our InSession Film Awards show next week and for our discussion segment this week, we talk about how December 2014 didn't seem to live up to the hype.
Big thanks to DJ Valentine for filling in last minute and he was glorious as always. Don't forget to check out Nerdin' Out with DJ Valentine Vol II, which should drop sometime later this week. It's highly educational for those who aren't huge comic nerds. Also, don't forget, next week on Episode 99 is our InSession Film Awards for 2014 as well as our Top 10 of the year. It's gonna be big, so stay tuned for that as well.
Anyway, check out this week's show and let us know what you think in the comment section. Thanks for listening and thanks for supporting our podcast!
– Foxcatcher Movie Review (5:58)
Grades
JD: B+
Brendan: C+
DJ: B+
– Top 3 Best Shot Films of 2014 (39:42)
This week for our Top 3, it's more of a prelude to our Awards show next week as we look at the category of Best Cinematography, or the best shot films of 2014. There were a ton of gorgeously shot films in 2014 and we rank the best of what we saw and give a prelude as to what you can expect at the Oscars later this year. That being said, what would be your Top 3?
Top 3 Sponsor: First Time Watchers Podcast
[divider]
RELATED: Listen to Episode 97 of the InSession Film Podcast where we review Into the Woods and The Imitation Game!
[divider]
– In A Nutshell (1:06:22)
This was a segment we've done before but with a new game as we come up with a word or a phrase that describes the kind of experience we had with the month of December in 2014.
– Music
I Thought He Was A Very Nice Gentleman – Mychael Danna
Norman – Steven Price
The Last Goodbye – Billy Boyd
The Return of the Eagle – Atli Örvarsson
Subscribe to our Podcasts RSS
Subscribe to our Podcasts on iTunes
Listen on Stitcher
InSession Film Podcast – Episode 98
[divider]
Next week on the show:
Main Review – InSession Film Awards
Top 3 – Top Ten of 2014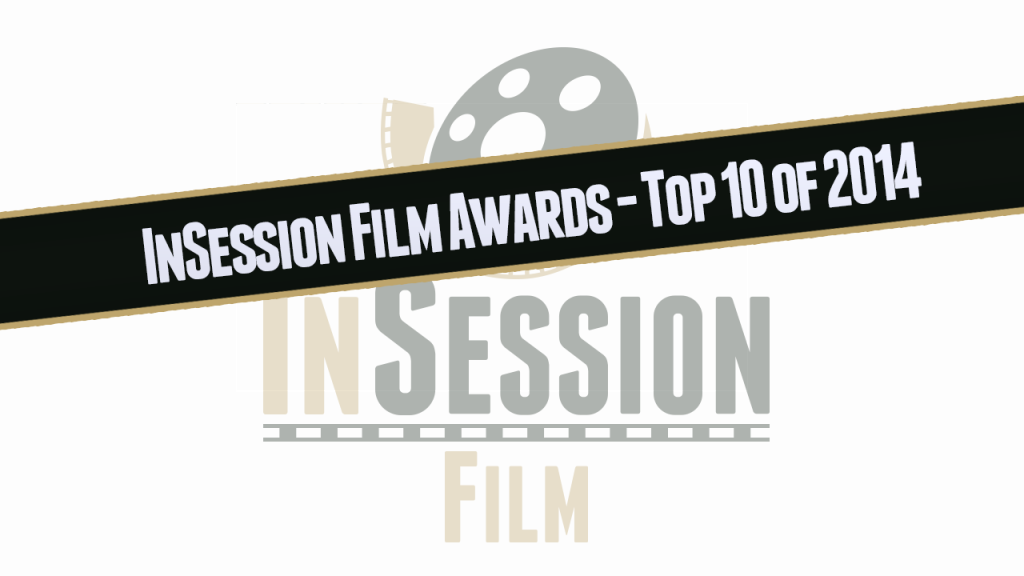 [divider]
Help Support The InSession Film Podcast
If you want to help support us, there are several ways you can help us and we'd absolutely appreciate it. For more information, please visit our Donate page here. Every penny goes directly back into supporting the show and we are truly honored and grateful. Thanks for your support and for listening to the InSession Film Podcast!