Podcast: Brief Encounter / Babyteeth – Extra Film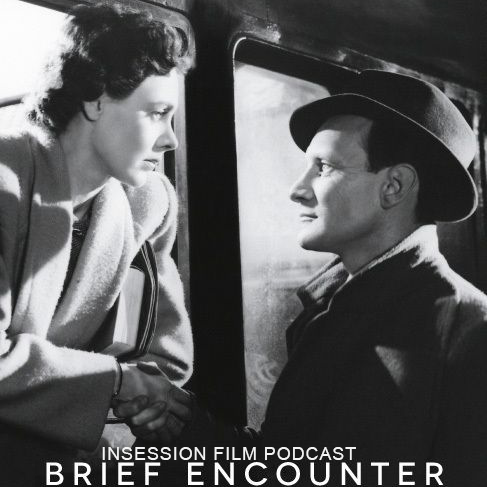 Sound the alarm! It's time for a new director series on Extra Film! With Robert Altman in the books, the show begins its exploration of David Lean with Brief Encounter and reviews the Australian film, Babyteeth.
Brief Encounter is considered David Lean's first great film and it was even voted the second-best British film of all-time by the British Film Institute. Before this series began, Jay had (sadly) never seen a David Lean film before. He briefly discusses Lean's earlier films before singing the praises of Brief Encounter. Ryan does the same, making it one of the most universally beloved films at InSession Film, after Brendan and JD each called it a "masterpiece" in the preview of the episode on the Main Show.
After that, the conversation turns to Babyteeth, the first film from Australian filmmaker Shannon Murphy. This small film has received great reviews and features a stellar cast. Is it a VOD gem as theaters remain closed? Listen to find out!
Thanks for listening!
– Movie Review: Brief Encounter (4:12)
Director: David Lean
Screenplay: Noël Coward, Anthony Havelock-Allan, David Lean, Ronald Neame
Stars: Celia Johnson, Trevor Howard, Stanley Holloway, Joyce Carey
– Movie Review: Babyteeth (47:00)
Directors: Shannon Murphy
Screenplay: Rita Kalnejais
Stars: Eliza Scanlen, Toby Wallace, Essie Davis, Ben Mendelsohn
– Music
Piano Concerto No. 2 – "Brief Encounter" 
Vashti Bunyan – "Diamond Day"
The Return of the Eagle – Atli Örvarsson
We try to make this the best movie podcast we possibly can and we hope you enjoy them. Subscribe today on iTunes, Spotify or Stitcher, and please leave us a review on iTunes. You can also find us on Soundcloud, PlayerFM and TuneIn Radio as well. We really appreciate all your support of the InSession Film Podcast.
Subscribe to our Podcasts RSS
Subscribe to our Podcasts on iTunes
Listen on Spotify
Listen on Stitcher
Brief Encounter / Babyteeth – Extra Film
Mobile App
To hear this Extra Film episode and everything else we do, download our apps on the Amazon Market for Android and the Podcast Box app on IOS devices. The mobile app covers all of our main shows, bonus podcast's and everything else relating to the InSession Film Podcast. Thanks for your wonderful support and for listening to our show. It means the world to us!