Podcast: 2017 InSession Film Awards – Episode 257 (Part 1)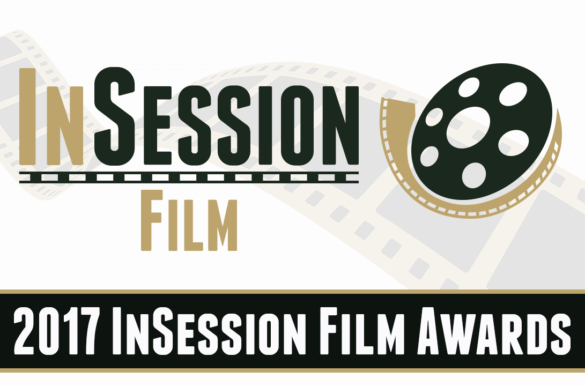 This week on the InSession Film Podcast, we feature our 5th annual InSession Film Awards! During Part 1, we discuss the very best that 2017 had to offer in terms of film. We discuss surprises, trailers, posters, screenplays, the best acting performances and so much more!
Stay tuned for Part 2, where we discuss our Top 10 Movies of 2017.
Want to participate with our Awards show? Go to our Preview page and download the Awards Category sheet, fill it out with your nominees, and winners and as you listen to the show, see how your picks stack up against ours!
– InSession Film Awards 2017 (4:13)
Best Overlooked Movie
Best Movie Discovery
Individual Special Awards
Best Movie Poster
Best Movie Trailer
Best Opening/Closing Credits Sequence or Scene
Best Surprise Actor/Actress
Best Surprise Movie
Biggest Disappointment
Best Use of Soundtrack Music (Doesn't have to be original. Closing and Opening credits count)
Best Original Score
Best Animated Movie
Best Cinematography
Best Adapted Screenplay
Best Original Screenplay
Best Director
Best Actress Supporting Role
Best Actor Supporting Role
Best Actress
Best Actor
*See a list of all of our nominees and winners here!
Special thanks to all of our friends who called in and gave us their top movies of 2017!
Arcturus – MGCTv
Dan Clarke – CinemaGeekCast
Fox Troilo / Chris Reynolds – Geekscholars Movie News
DJ Valentine – Simplistic Reviews
Tim Costa – First Time Watchers
Jason Michael / Lee Brady – Atlantic Screen Connection
Matt Neglia – Next Best Picture
DeAnn Chiazzese – Next Best Picture
Sarah Buddery – Sarah Saw A Movie
Mark Hurne – CriterionCast.com
Richard Newby – AudiencesEverywhere.com
Cody Villafana – Cinesnob
Jairo Benavidas – True Bromance Podcast
Nate Parsons – Former InSession Film Co-Host
Scott Pollard – Former InSession Film Co-Host
Nguyen Le – InSession Film Writer
Chris Martinez – InSession Film Writer
2017 was a really good year for film, in the back half of the year in particular. Films such as The Shape of Water, Call Me By Your Name and Lady Bird (and I guess we shouldn't ignore Three Billboards either) especially took the world by storm. We also saw great little indies like Columbus and The Florida Project stamp home their greatness. Let's not forget about the beginning of the year either, with greatness such as Get Out, Logan and Personal Shopper. And say what you will about the year's summer films, but it did give us War for the Planet of the Apes, Wonder Woman, Dunkirk, Baby Driver and Spider-Man: Homecoming. If you ask me, that's a pretty good lineup and it had more to offer beyond those listed. Understandably, many people have been angry about certain issues in our political and social landscape – something that was mirrored in the films we saw this last year and how people reacted to them. No doubt that 2017 will be a defining year when it comes to film and the industry in Hollywood. That said, we hope you enjoyed it as much as we did.
Do you agree or disagree with any of our picks? Let us know in the comment section below.
– Music
PBNJ – Patti Cake$
Visions of Gideon – Sufjan Stevens
The Return of the Eagle – Atli Örvarsson
Subscribe to our Podcasts RSS
Subscribe to our Podcasts on iTunes
Listen on Spotify
Listen on Stitcher
InSession Film Podcast – Episode 257 (Part 1)
Next week on the show:
Main Review: Phantom Thread
Top 5: Most Anticipated 2018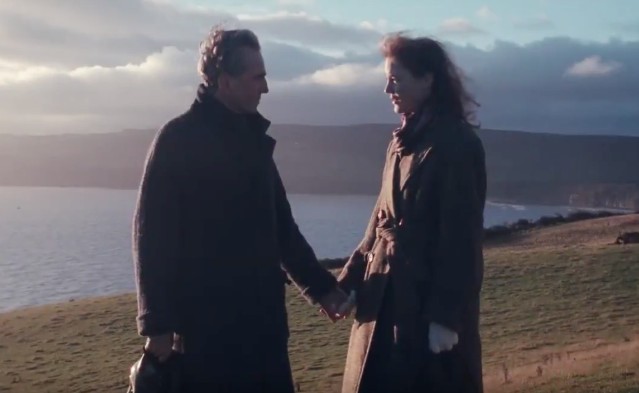 Help Support The InSession Film Podcast
If you want to help support us, there are several ways you can help us and we'd absolutely appreciate it. Every penny goes directly back into supporting the show and we are truly honored and grateful. Thanks for your support and for listening to the InSession Film Podcast!
VISIT OUR DONATE PAGE HERE