List: Top 5 Movies of 2019 (So Far)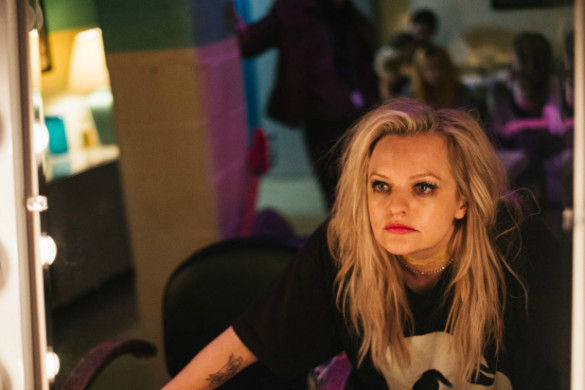 This week on Episode 333 of the InSession Film Podcast, as we do every year at this time, we discussed our Top 5 movies of the year so far. 2019 may not have the depth or riches that last year gave us by the halfway mark, but its had its fair share of gems. Some of them truly great and will be contenders at the end of the year. This exercise is always stressful, but it's simultaneously a lot of fun and we had a blast discussing the five films that have stood out to us so far this year. That said, what would be your Top 5?
Here are the one's that made ours:
JD:
1) Wild Rose
2) Her Smell
3) The Last Black Man in San Francisco
4) Us
5) High Life
—
6) Midsommar
7) Avengers: Endgame
8) Booksmart
9) Apollo 11
10) How to Train Your Dragon: The Hidden World
Brendan:
1) Her Smell
2) Midsommar
3) The Last Black Man in San Francisco
4) Dragged Across Concrete
5) The Beach Bum
—
6) Wild Rose
7) High Life
8) Booksmart
9) Paddleton
10) Under the Silver Lake
Dan:
1) The Perfection
2) Arctic
3) Booksmart
4) John Wick 3: Parabellum
5) The Boy Who Harnessed the Wind
—
6) Extremely Wicked, Shockingly Evil and Vile
7) Fyre
8) I Am Mother
9) Triple Frontier
10) Avengers: Engame
Honorable Mentions (Combined)
The Mustang, Diane, High Flying Bird, Captain Marvel, Transit, Glorai Bell, Toy Story 4, The Dead Don't Die, Leaving Neverland, Everybody Knows
Hopefully you guys enjoyed our lists and if you agree or disagree with us, let us know in the comment section below. This list is obviously going to differ based on your own personal taste and what you're looking for in these films. That being said, what would be your Top 3? Leave a comment in the comment section or email us at [email protected].
For the entire podcast, click here or listen below.
For more lists done by the InSession Film crew and other guests, be sure see our Top 3 Movie Lists page.