List: Top 3 Women Rights Movies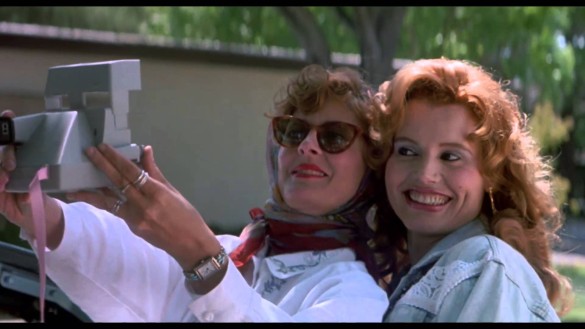 This week on the InSession Film Podcast, we discussed Suffragette, starring Carey Mulligan, which covered the beginning of the British Suffragette movement in the early 1900's. Inspired by that, we decided to discuss our Top 3 women rights or women empowerment movies. And while some of our picks may seem like movies with just strong female characters, given the context of our criteria, we'd argue that the female roles in these films, blended with the films themes, definitely represent female empowerment. And as mentioned above, we are proud of this discussion and we hope you enjoy it.
That being said, what Top 3 women rights or women empowerment movies would make your list? Here are the one's that made ours:
*Keep in mind we have different criteria for our lists as well
JD
1) Alien
2) Zero Dark Thirty
3) Mulan
Brendan
1) Thelma & Louise
2) Zero Dark Thirty
3) Boys Don't Cry
Chris
1) Fargo
2) Kill Bill
3) The Help
Honorable Mentions (Combined)
A League of Their Own, The Hunger Games, Erin Brockovich, Juno, In a World…, Vera Drake, Sound of Music, Mad Max: Fury Road
Hopefully you guys enjoyed our lists and if you agree or disagree with us, let us know in the comment section below. Obviously we barely scratched the surface when discussing this topic and there are lot more movies that represent female rights and empowerement. That being said, what would be your Top 3? Leave a comment in the comment section or email us at [email protected].
For the entire podcast, click here or listen below.
For more lists done by the InSession Film crew and other guests, be sure see our Top 3 Movie Lists page.