List: Top 3 "Snow/Winter" Movies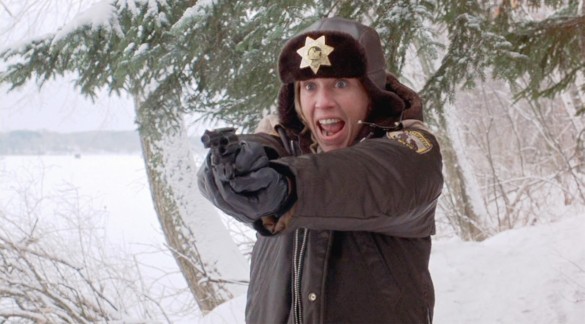 This week on the InSession Film Podcast, we reviewed the adventure film, Everest, which of course takes place on the harrowing snow landscape that is Mount Everest. Inspired by that, we talked about our favorite "snow/winter" movies, which was a really fun exercise to do. It's a little different than what we normally consider and there's a lot more in this category than you'd think, at least depending on how you set up your criteria, which is important here. A lot of movies feature snow but really qualifies as a "snow" movie? Well we explain on the show and we had some great films to talk about.
That being said, what Top 3 "snow/winter" movies would make your list? Here are the one's that made ours:
*Keep in mind we have different criteria for our lists as well
JD
1) Fargo
2) Eternal Sunshine of the Spotless Mind
3) Force Majeure
Brendan
1) Fargo
2) The Shining
3) Snowpiercer
Todd
1) Groundhog Day
2) The Shining
3) Gremlins
Honorable Mentions (Combined)
Kumiko, The Treasure Hunter, The Thing, Mystery Alaska, Frozen, Cool Runnings, Die Hard 2, Let Me In / Let The Right One In, It's A Wonderful Life, Monster's Inc., Edward Scissorhands, Hanna, Christmas Vacation, Empire Strikes Back, The Grey, On Her Majesty's Secret Service, The Gold Rush
Hopefully you guys enjoyed our lists and if you agree or disagree with us, let us know in the comment section below. We discussed some really great films but depending on your criteria, perhaps there are some big one's we left off the table. That being said, what would be your Top 3? Leave a comment in the comment section or email us at [email protected].
For the entire podcast, click here or listen below.
For more lists done by the InSession Film crew and other guests, be sure see our Top 3 Movie Lists page.