List: Top 3 Performances in Female-Led Comedies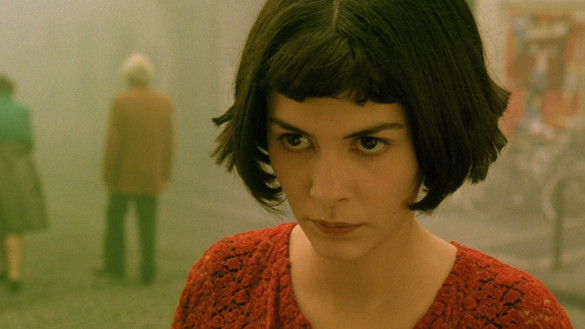 This week on Episode 327 of the InSession Film Podcast, inspired by Booksmart, we thought it would be fun to talk about our favorite performances in female-led comedies. There are obviously a ton of great female-led comedies, many of which we did not have time to go over or mention, so we apologize in advance. However, not only are we considering great films, but more specifically, the performances in said films that stand out to us in one way or another. So, this was a hefty exercise and we hope we didn't disappoint too much. That said, here are our lists:
(Note: Please keep in mind that we each had different criteria for our selections)
JD
1) Barbara Stanwyck – The Lady Eve
2) Katharine Hepburn – Bringing Up Baby
3) Jenny Slate – Obvious Child
Brendan
1) Audrey Tautou – Amélie
2) Laurie Metcalf – Lady Bird
3) Reese Witherspoon – Legally Blonde
Bianca
1) Olivia Colman – The Favourite
2) Jessica Hynes – The Fight
3) Jessie Buckley – Wild Rose
Honorable Mentions (Combined)
Sandra Bullock – The Heat
Whoopi Goldberg – Sister Act
Diane Keaton – Annie Hall
Ellen Page – Juno
Elsie Fisher – Eighth Grade
Hailee Steinfeld – The Edge of Seventeen
Thora Birch – Ghost World
Rosalind Russell – His Girl Friday
Rachel McAdams – Mean Girls
Amanda Seyfried – Mean Girls
Emma Stone – Easy A
Amanda Bynes – Easy A
Alicia Silverstone – Clueless
Emma Stone – The Favourite
Rachel Weisz – The Favourite
Kristen Wiig – Bridesmaides
Renée Zellweger – Bridget Jones's Diary
Parminder Nagra – Bend It Like Beckham
Keira Knightley – Bend It Like Beckham
Greta Gerwig – Frances Ha
Anna Kendrick – Pitch Perfect
Rebel Wilson – Pitch Perfect
Reese Witherspoon – Election
Amy Poehler – Inside Out
Constance Wu – Crazy Rich Asians
Michelle Yo – Crazy Rich Asians
Awkwafina – Crazy Rich Asians / Ocean's 8
Saoirse Ronan – Lady Bird
Amy Schumer – Trainwreck
Lindsay Lohan – The Parent Trap
Meryl Streep – The Devil Wears Prada
Anne Hathaway – The Devil Wears Prada
Emily Blunt – The Devil Wears Prada
Hopefully you guys enjoyed our lists and if you agree or disagree with us, let us know in the comment section below. As mentioned above, there are tons of great female-led comedies and there's a great chance that we missed a performance that would be on your list. That being said, what would be your Top 3? Leave a comment in the comment section or email us at insessionfilm@gmail.com.
For the entire podcast, click here or listen below.
For more lists done by the InSession Film crew and other guests, be sure see our Top 3 Movie Lists page.