List: Top 3 Movie Nomads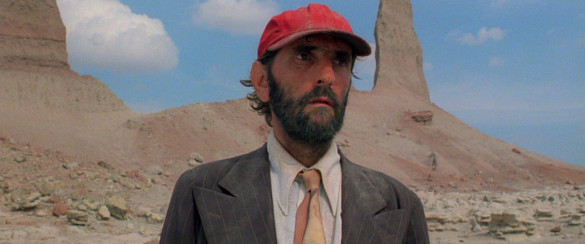 This week on Episode 234 of the InSession Film Podcast, inspired by The Glass Castle, we decided to talk about our favorite movie nomad characters. Depending on your criteria, this could have gone in several different directions, but we landed with some pretty great films and characters on our lists. Hopefully you enjoy them as much as we did. On that note, what movies would make your list? Here are the one's that made ours:
**Please keep in mind that we each had different criteria for our selections**
JD
1) Travis Henderson – Paris, Texas
2) Wendy – Wendy and Lucy
3) Jesse – Before Sunrise
Brendan
1) Travis Henderson – Paris, Texas
2) Chris McCandless – Into the Wild
3) Billy / Wyatt – Easy Rider
Honorable Mentions (Combined)
Llewyn – Inside Llewyn Davis
Dwight – Blue Ruin
Kit / Holly – Badlands
Mud – Mud
Mike / Scott – My Own Private Idaho
Ben – Captain Fantastic
Max – Mad Max
Forrest – Forrest Gump
Seita / Setsuko – Grave of the Fireflies
Jack Dawson – Titanic
Hopefully you guys enjoyed our lists and if you agree or disagree with us, let us know in the comment section below. Depending on how you define nomad, your list could look very different than what we conjured here. That being said, what would be your Top 3? Leave a comment in the comment section or email us at insessionfilm@gmail.com.
For the entire podcast, click here or listen below.
For more lists done by the InSession Film crew and other guests, be sure see our Top 3 Movie Lists page.