List: Top 3 Horror Movie Damsels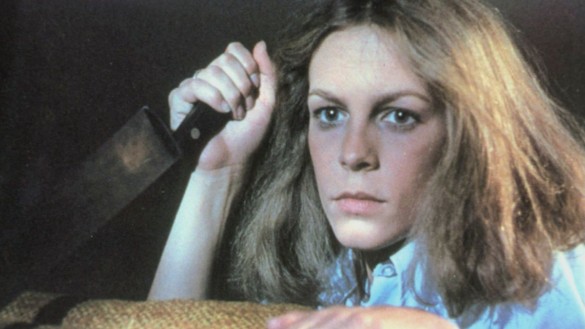 This week on Episode 193 of the InSession Film Podcast, we discussed Kelly Reichardt's new film Certain Women, starring Michelle Williams, Laura Dern and Kristen Stewart. Inspired by the great actresses and women characters in Reichardt's films, we wanted to focus on more women characters for this week's Top 3. Additionally, it was also Halloween weekend. So with that in mind, we decided to talk about our favorite horror movie damsels, which have been a staple in film for decades. There have been countless women in horror movies that have found themselves in peril, but there are a few that rise to the top.
On that note, which horror movie damsels would make your list? Here are the one's that made ours:
*Keep in mind we have different criteria for our lists as well*
JD
1) Sarah Connor – The Terminator
2) Laurie Strode – Halloween
3) Becky – Compliance
Brendan
1) Rosemary Woodhouse – Rosemary's Baby / Laura – The Orphanage
2) Marion Crane – Psycho
3) Maddie – Hush
Vince
1) Clarice Starling – Silence of the Lambs
2) Amelia – The Babadook
3) The Girl – A Girl Walks Home Alone at Night
Honorable Mentions (Combined)
Jay Height – It Follows
Carrie White – Carrie
Regan MacNeil – The Exorcist
Erin – You're Next
Sidney Prescott – Scream
Grace – The Others
Ellen Ripley – Alien
Margot Wendice – Dial M for Murder
Melanie Daniels – The Birds
Nancy Thompson – A Nightmare on Elms Street
Rachel – The Ring
Entire cast of The Descent
Hopefully you guys enjoyed our lists and if you agree or disagree with us, let us know in the comment section below. Clearly we only scratched the surface when it comes to this specific list, there are a ton of other great characters that could make your list. That being said, what would be your Top 3? Leave a comment in the comment section or email us at [email protected].
For the entire podcast, click here or listen below.
For more lists done by the InSession Film crew and other guests, be sure see our Top 3 Movie Lists page.