List: Top 3 Films of Asian Cinema in 21st Century so far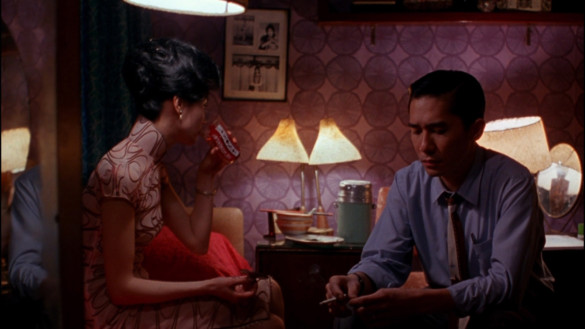 This week on Episode 287 of the InSession Film Podcast, inspired by Crazy Rich Asians, we thought it would be appropriate to honor the greatness of Asian Cinema. Asian Cinema is often a rich sect of cinema that we typically enjoy quite a bit. Some of our favorite films in any given year come from that region of the world. So, narrowing it down to three films from the last 18 years was nearly an impossible challenge, but that's exactly why we wanted to do it. Also – some of these films we mentioned will be all-timers when it's all said and done, and that's worth celebrating. On that note, what movies would make your list? Here are the one's that made ours:
(Note: Please keep in mind that we each had different criteria for our selections)
JD:
1) In the Mood for Love
2) The Handmaiden
3) Like Father, Like Son
Brendan:
1) The Handmaiden
2) In the Mood for Love
3) House of Flying Daggers
Nguyen:
1) Pulse
2) Spirited Awaay
3) The Handmaiden
Honorable Mentions (Combined)
Crouching Tiger Hidden Dragon, The Raid, The Raid 2, The Tale of Two Sisters, Hero, The Golden Flower, I Saw the Devil, The Ring, Departures, Mother, The Host, Memories of Murder, The Assassin, Oldboy, Internal Affairs, After the Storm, Still Walking, Knowbody Knows, Our Little Sister, Train to Busan, Kung Fu Hustle, A Separation
Hopefully you guys enjoyed our lists and if you agree or disagree with us, let us know in the comment section below. As noted above, narrowing 18 years was a huge challenge and clearly we skipped out on a ton of other great films that could have (should have?) mentioned. That being said, what would be your Top 3? Leave a comment in the comment section or email us at insessionfilm@gmail.com.
For the entire podcast, click here or listen below.
For more lists done by the InSession Film crew and other guests, be sure see our Top 3 Movie Lists page.