List: Top 3 Expeditions in Film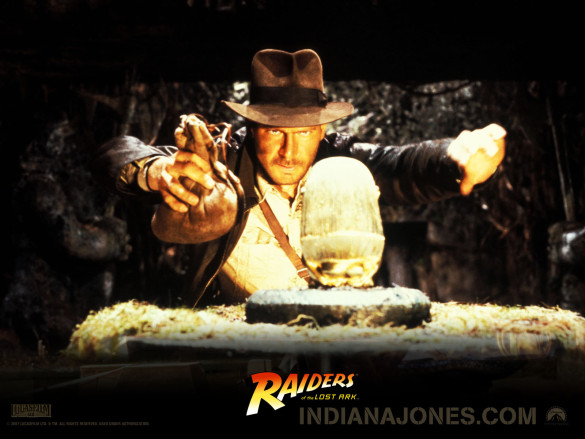 This week on Episode 265 of the InSession Film Podcast, inspired by Tomb Raider, we discussed our top 3 expeditions in film. Expeditions are a cinematic staple that in many ways defines what we love about going to movies. There's something inherently joyous about watching characters on varying adventures that we would only be able to experience on the big screen. There are dozens of examples of this in film that include some of the most iconic moments in cinema history. So, this was a really fun topic to discuss this week. On that note, what movie expeditions would make your list? Here are the one's that made ours:
**Please keep in mind that we each had different criteria for our selections**
JD
1) Gold Rush
2) Jurassic Park
3) Silence
Brendan
1) Stand By Me
2) Princess Mononoke
3) Magic Mike XXL
Daniel
1) Into the Wild
2) Indiana Jones and the Raiders of the Lost Ark
3) The Abyss
Honorable Mentions (Combined)
Lord of the Rings, Harry Potter, Star Wars, Indiana Jones, 2001: A Space Oddyssey, Solaris, Alien, King Kong, The Goonies, Metropolis, National Lampoon's Vacation, The Mummy, Princess Bride, Where the Wild Things Are, National Treasure, Jason and the Argonauts, Zombieland, Swiss Army Man, Everybody Wants Some!!, Before Trilogy, any Wes Anderson film, Pixar
Hopefully you guys enjoyed our lists and if you agree or disagree with us, let us know in the comment section below. As stated above, there have been many, many expeditions depicted in films over the years that could have made your personal lists. That being said, what would be your Top 3? Leave a comment in the comment section or email us at insessionfilm@gmail.com.
For the entire podcast, click here or listen below.
For more lists done by the InSession Film crew and other guests, be sure see our Top 3 Movie Lists page.