List: Top 3 Directors Out Of Their Element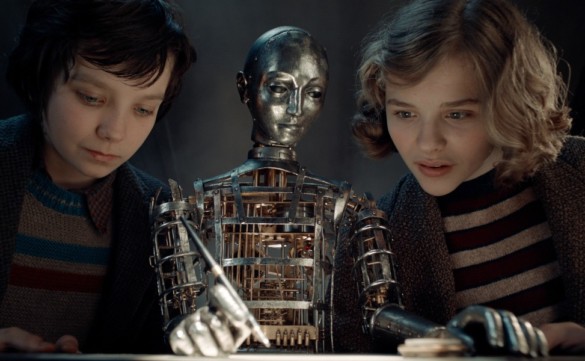 This week on Episode 194 of the InSession Film Podcast, we discussed Marvel's latest in Doctor Strange, which was directed by Scott Derrickson, who is mostly known for the horror genre. Using that as inspiration this week, we talked about directors who working outside their normal wheelhouse, which was both both challenging and really fun to talk about. Most directors have their strong suits and make films that showcase those skills well, however, there are occasions where they test those skills by going outside their element. So, with that in mind, we cultivated some of the best directors and films we've seen over the decades for this particular list.
On that note, which directors and films would make your list? Here are the one's that made ours:
*Keep in mind we have different criteria for our lists as well*
JD
1) Martin Scorsese – Hugo
2) Stanley Kubrick – Dr. Strangelove or: How I Learned to Stop Worrying and Love the Bomb
3) Michael Bay – Pain & Gain
Brendan
1) Paul Thomas Anderson – There Will Be Blood
2) Martin Scorsese – Hugo
3) Sam Raimi – A Simple Plan
Jonathan
1) James Cameron – Titanic
2) Ridley Scott – Thelma & Louise
3) Catherine Hardwicke – Miss You Already
Honorable Mentions (Combined)
Steven Spielberg – Munich
Brad Bird – Mission: Impossible – Ghost Protocol
Richard Donner – The Goonies
Guillermo del Toro – Pacific Rim
Zack Snyder – Legend of the Guardians: The Owls of Ga'Hoole
George Miller – Babe / Happy Feet
David Lynch – The Straight Story
Robert Zemeckis – Forest Gump
Orsen Welles – Citizen Kane
David Yates – Harry Potter and the Order of the Phoenix
Spike Jonze – Where the Wild Things Are
Joe and Anthony Russo – Captain America: The Winter Soldier / Civil War
Peter Jackson – Heavenly Creaturs
Hopefully you guys enjoyed our lists and if you agree or disagree with us, let us know in the comment section below. There are obviously some other great options out there that we missed on our lists, depending on your criteria. That being said, what would be your Top 3? Leave a comment in the comment section or email us at [email protected].
For the entire podcast, click here or listen below.
For more lists done by the InSession Film crew and other guests, be sure see our Top 3 Movie Lists page.