List: Top 3 Acts of Justice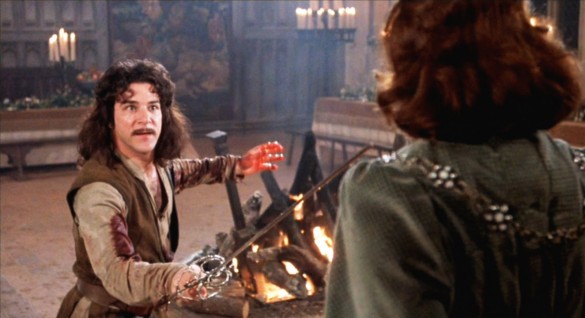 This week on Episode 248 of the InSession Film Podcast, inspired by DC's latest in Justice League, we discussed our favorite acts of justice in film. There are many reasons one would seek justice, and boy, has cinema done a great job of reverberating exactly that over the years. Whether it be small moments within a film, or perhaps the entirety of the movie is set on the idea of justice, either way the satisfaction of righting wrongs has been viscerally displayed countless times since the inception of the art form. There are a million options for this list, but we hope we gave it all the (ahem) justice it deserves. On that note, what movies would make your list? Here are the one's that made ours:
**Please keep in mind that we each had different criteria for our selections**
**SPOILER ALERT – given the nature of this topic, some of our picks below do feature some spoilers**
JD
1) The Thin Blue Line – The movie itself.
2) Bicycle Thieves – Crowed seeks justice for Antonio stealing the bike.
3) Mad Max: Fury Road – Furiosa seeks justice for mothers.
Brendan
1) Fargo – Marge captures Gaear.
2) 12 Angry Men – Young man on trial is found not guilty.
3) Thelma and Louise – seek justice for rape.
Dan
1) The Princess Bride – Inigo Montoya seeks justice for father's death.
2) M – Police offers and crime-lords seek justice on man committing murders.
3) Toy Story – Toys take revenge on Sid.
Honorable Mentions (Combined)
Acts of justice in these films – The Shawshank Redemption, The Lion King, Pulp Fiction, Django Unchained, Gladiator, Road to Perdition, The Departed, Taxi Driver, Mystic River, Unforgiven, Dead Man's Shoes, Michael Clayton, The Act of Killing, The Look of Silence, Kill Bill, Jackie Brown, To Kill a Mockingbird, The Godfather, Drive, Blade Runner, Sicario, Zodiac, Batman, Rocky III, Rocky IV, The Help, The Fugitive, Taken, John Wick
Hopefully you guys enjoyed our lists and if you agree or disagree with us, let us know in the comment section below. Acts of justice are in no short order when it comes to film, and I'm sure there are many examples we missed that would make your list. That being said, what would be your Top 3? Leave a comment in the comment section or email us at insessionfilm@gmail.com.
For the entire podcast, click here or listen below.
For more lists done by the InSession Film crew and other guests, be sure see our Top 3 Movie Lists page.