Featured: TIFF 2018 Daily Dispatch – Day 3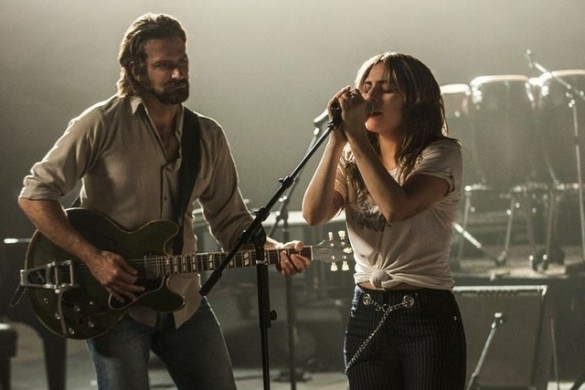 The third day of the Toronto International Film Festival included two major awards hopefuls. So how did the more conventional domestic films fare? Let's check 'em out:
A Star Is Born
Director: Bradley Cooper
Writers: Bradley Cooper & Eric Roth
Stars: Bradley Cooper, Lady Gaga
Synopsis: A musician helps a young singer find fame, even as age and alcoholism send his own career into a downward spiral.
A caveat right off of the top: without having seen any of the three previous versions of this tale-as-old-as-time, I can't comment how actor-turned-director Bradley Cooper and co-screenwriter Eric Roth fare in comparison. All I can say is that the 2018 iteration of A Star Is Born is a well-executed film about the ups and downs that accompany celebrity, addiction and fame in the public eye.
Ally (Gaga) works a shitty job, but her dreams come alive when she moonlights as an amateur live singer every so often in a gay bar. One night Jackson Maine (Cooper) stumbles in looking for a drink after his set and is immediately enraptured by Ally's voice.* What follows is an extended meet cute: boy takes girl to cop bar, girl punches cop in the face, guy buys her frozen peas to ice her right hook. In no time at all, Jackson is asking Ally to fly to his concert and bringing her on stage to duet with him. Overnight she becomes a YouTube sensation.
*The fact that she sings La Vie En Rose at a gay bar is one of the film's biggest suspensions of disbelief. It's completely the wrong song for the venue and for Jackson to obsess over.
The hyper accelerated or unclear timeline is one of A Star Is Born's most challenging elements. Events get compacted into the span of days or weeks (Ally is just immediately on tour with him?) which makes watching the seasons or the maturation of their pet dog Charlie instrumental to the proceedings. Theirs is a whirlwind romance, which works passably well despite some iffy chemistry between the leads. Not unlike Boogie Nights, the highs in A Star Is Born (ie: the first half) are very high, while the lows (the latter half) include drawn-out and repetitive elements that are so telegraphed and predictable they simply feel sad.
Still, these minor complaints are apt to be inconsequential considering the star power of the two leads and the wish fulfillment nature of the narrative, which quickly finds Ally's career explode into music videos, SNL guest spots and the Grammys.
Gaga is a revelation in the role: her ingenue is effectively convincing, and she has never sounded better. The film contains several legitimately emotional moments that simply feature Gaga singing. The most affective occurs early on when Jackson pulls Ally on stage to sing with him: the camera is tight on her face throughout, showcasing the range of emotions (shock, amazement and delight) as she's experiencing them. It's the definition of movie magic.
Cooper is serviceable in a role that requires both charisma and fireworks. As good as Cooper is, however, as a character Jackson never quite takes flight – it's never fully clear if he can't control his vices, needs Ally's firm hand to stay the course or if he is jealous of her success. Considering the film rests firmly on the shoulders of two leads, it might have been wiser for Cooper to stay behind the camera and gone with a leading man better equipped to give the material his all. This is especially apparent when Cooper acts with with Sam Elliot as Bobby, Jackson's former manager. Elliot is magnificent; he makes every ounce of Bobby's weariness and concern for Jackson feel tangibly real. He's a lock for a supporting actor nod.
Ultimately A Star Is Born is fine. It's well acted, well directed, has a number of solidly catchy songs and a narrative as old as Hollywood (though the film is strangely dismissive of pop music). A Star Is Born doesn't set out to reinvent the wheel or innovate the medium, but it's entertaining and judging from the rapturous reviews and audience anticipation, A Star Is Born will be a major box office and awards contender when it debuts in theatres.
How big will it be? It's quite possible that the sky is the limit. This is one tent pole that's worth keeping an eye on in the months to come.
Grade: B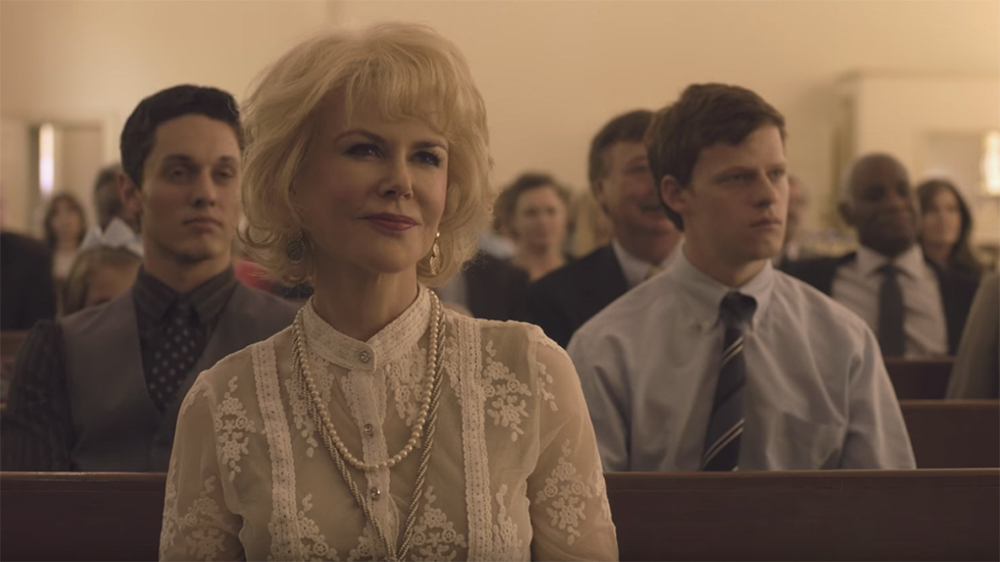 Boy Erased
Director: Joel Edgerton
Writer: Robert Rodat
Stars: Lucas Hedges, Nicole Kidman, Russell Crowe, Joel Edgerton
Synopsis: The son of a Baptist preacher is forced to participate in a church-supported gay conversion program after being forcibly outed to his parents.
I am of two minds on Boy Erased, the gay conversion drama based on the real life memoir by Garrard Conley. On one hand the film is shining a light on what is sadly still a relevant topic that affects thousands of LGBTQ youth in the US. On the other hand, it is just as much of a white, middle class fantasy as Love, Simon, the groundbreaking gay teen romance from earlier this year that handed its lead character a "get out of conflict" card courtesy of his privilege.
The history of queer cinema is nearly devoid of "happily ever afters"; AIDS tragedies and drug/hooking coming out stories were the bread and butter throughout most of the 90s and 00s. What is so revelatory about Love, Simon is that it allows, and even normalizes, queerness and the possibilities of finding romance for youths. The cost required for such an outcome, however, is the presence of sweater-clad, staunchly middle class, white parents.
Boy Erased problematically traffics in the same realm. The film opens with a slow pan across a group of teenage boys and girls reciting the rules that govern Loving Action, the 12 day "refuge program" that encourages its participants to hide the details of the program from their parents, adopt the words "change" and "sin" in their daily vocabulary and refrain from touching anyone, including themselves, since they may carry a perverted intent.
The rules and the staff's belligerent and abusive treatment of its charges are clearly meant to be inflammatory and frightening (Edgerton uses a score better suited for a thriller to ensure the proper affect), but to audiences who have seen the intersection of religion and homosexuality depicted on film before, there's hardly anything new here. Even the formal narrative structure, with its focus on the 12 days of treatment with flashbacks to Jared's coming out experiences with two men at College, feels by the book and formulaic.
As Jared, Hedges continues to cement his reputation as one of the most outstanding dramatic actors of his generation. Boy Erased doesn't ask him to deliver anything close to the searing depiction of grief he demonstrated in Manchester By The Sea, but as the audience surrogate, Hedges is suitably confused, frustrated and, ultimately, angry at the response his queerness engenders in his deeply religious parents and the staff at Loving Action.
As his conflicted mother, Kidman also acquits herself well, though she is brandished with a Nancy Grace-style wig and jewelry that wears her more than she wears it. The final member of the family trio, Crowe, is mostly absent for the film and ultimately given little to do. Audiences hoping for a Love, Simon or Call Me By Your Name parent to child confession will find themselves disappointed; both Kidman and Crowe get brief soliloquies, but they barely register on the emotional barometer.
And therein lies the problem with Boy Erased. The film is perfunctory in all regards, but there is no fire or vitality in the proceedings. It feels sanitized and safe, as though the subject was important enough to justify washing the narrative clean of potentially challenging or confrontational elements. Using a privileged white protagonist with at least one protective parent is inherently detrimental to the film's success; in comparison to the others, Jared barely struggles at the refuge which makes him – and by extension the audience – a visual standby. When it gets too tough, he's not beaten or sent to the permanent housing, he [Spoilers] calls his mother and goes home and writes a bestselling memoir about it [End Spoilers].
Sadly Boy Erased feels designed for audiences who have an interest in topical subjects and want to pat themselves on the back for being progressive. It's good that the film exists so that it can highlight the staggering statistics of how many states allow conversion therapy and how many affected LGBTQ youth there are, but its privileged fairytale narrative – regardless of actual source material – does not reflect the stark reality that real youth may face such as homelessness and suicide.
These elements exist in Boy Erased, but they only happen to other people. There's nothing quite as Hollywood as that.
Grade: C+