In some ways it's hard believe that The Birth of a Nation is finally coming to theaters. Nate Parker's directorial debut film made waves way back in January at this year's Sundance Film Festival and we've been itching to see it ever since. The film was also highlighted because its praise came at the height of the #OscarsSoWhite controversy regarding the Oscars. It seemed early on that The Academy would have at least one film they could hold in their back pocket to help cover some ground when it comes to the lack of diversity in their nominations. However, The Birth of a Nation has somewhat fizzled out a little bit due to a few different factors. For one, as the film has seen more film festivals, critics have been a little harder on the film in their reviews. The more and more reviews that come out, it appears that Parker's direction is reflective of a first-timer at the helm. Secondly, and speaking of Parker, his rape allegations have sparked further controversy. This may or may not hurt the film at the box office, however it will have significant awards ramifications. This is just my opinion, but I'm not certain that The Academy will be eager to vote for The Birth of a Nation given the discussion around Parker's scandal. That said, if the film is good enough on its own, I would hope that would be enough for voters, but history has proven otherwise.
It's been rather heartbreaking to see how things have developed for The Birth of a Nation. Given our current cultural landscape, this film could have reverberated in some really powerful ways. The film itself still may offer some relevant conversation, but I'm curious as to how much of it will be stifled due to its external mayhem. Even if the film is flawed, as it appears to be, I would hope people could look past Parker's personal life and receive the film for what is. I don't expect The Birth of a Nation to be on the same level as 12 Years a Slave, but our social landscape right now is ripe for this material.
Looking at the film on its own, it sounds great on paper. The story of Nat Turner is inspiring and tragic all at the same time. The film also stars Parker, as well as Jackie Earle Haley, Armie Hammer, Dwight Henry (who was amazing in Beasts of the Southern Wild), Aunjanue Ellis (who is underrated as an actress), Esther Scott and many more. Everything about this film looks great fundamentally. The big question is whether or not Parker is effective as a director. Can he take such rich material, with a robust cast, and do something resonate with it? We'll find out the answer to that this weekend.
No matter how this film turns out, one thing is for certain. The Birth of a Nation has arguably the best movie poster I've seen all year. In fact, I'd go as far as to say it is the best I've seen, personally. Wow.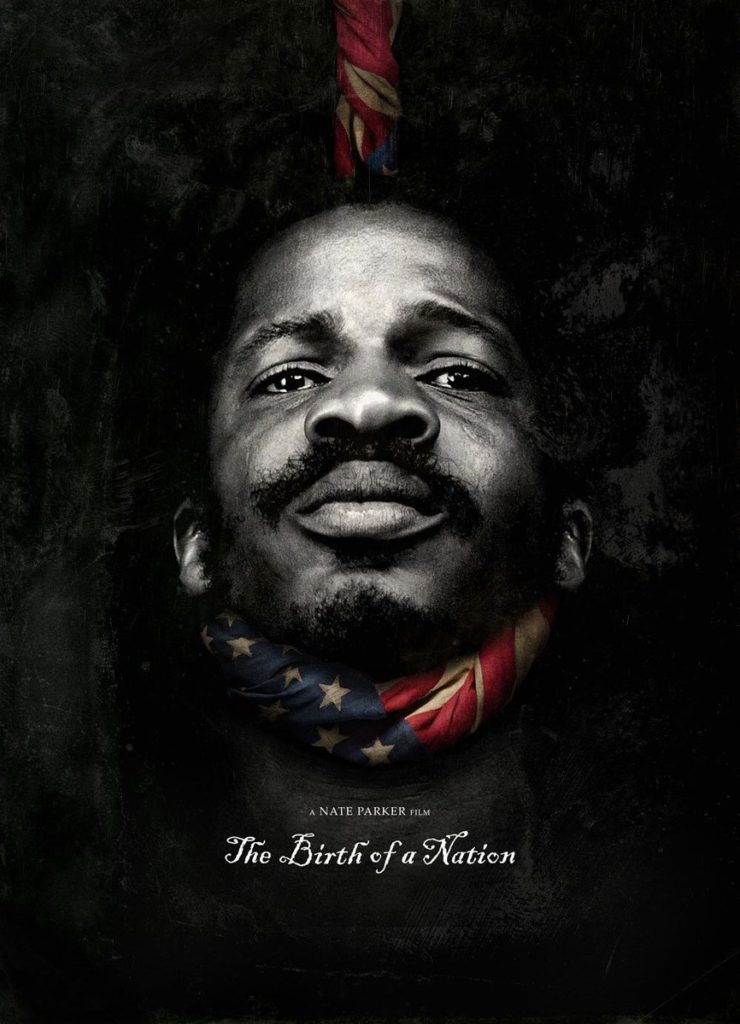 Are you excited for The Birth of a Nation this weekend?
[divider]
Here's what else you can expect at the box office this weekend:
The Girl on the Train
Middle School: The Worst Years of My Life
The Greasy Strangler (limited)
Blue Jay (limited)
Voyage of Time (limited)