In a day of pure chaos, the 2022 Golden Globes and the Critics' Choice Award nominations were both announced this morning. These are the first set of major nominations that could help shape what the rest of the season is going to be like, and so I will be breaking down a few of the major races and highlighting the snubs, surprises, and seeing what the pathway looks like for a few of the major contenders.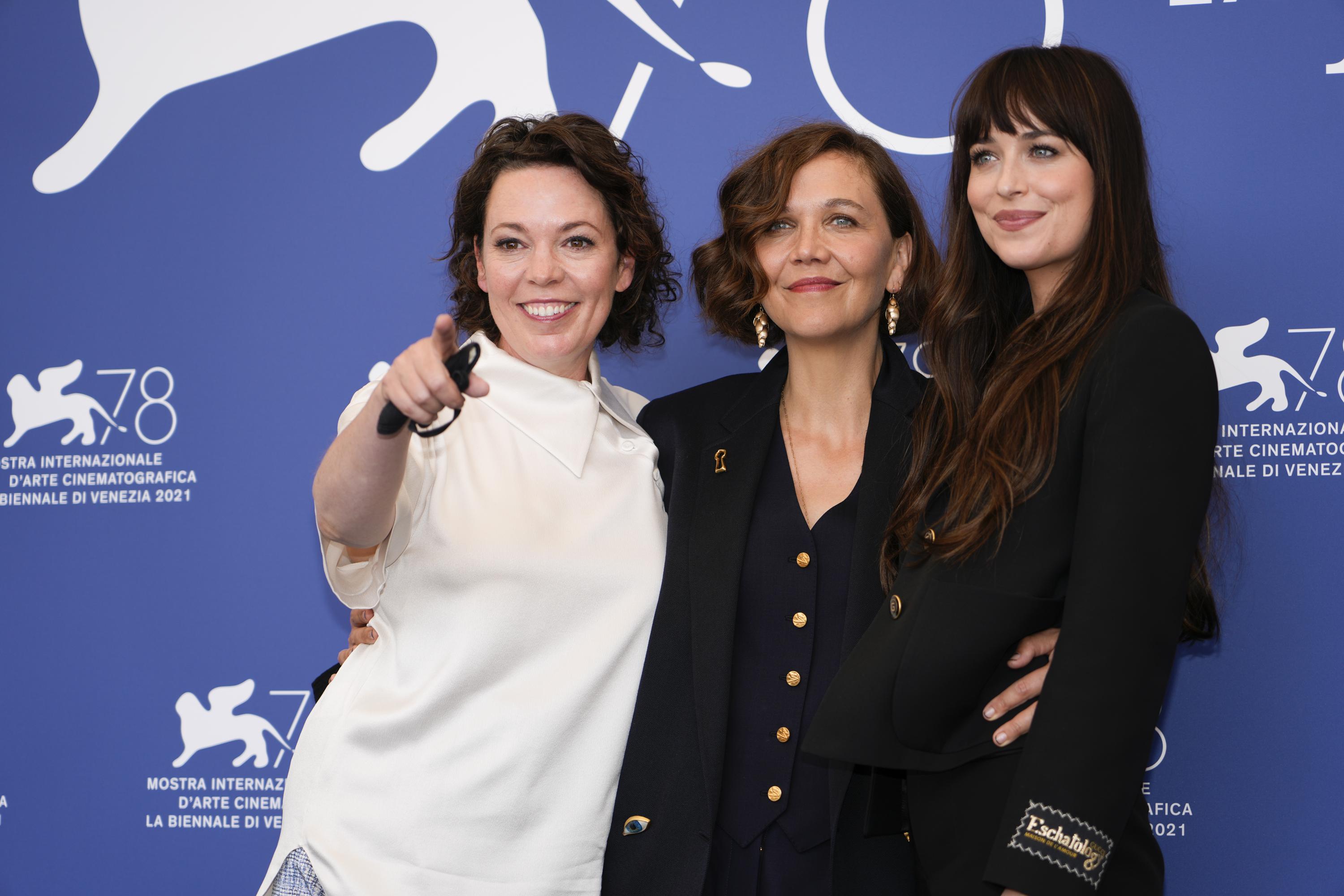 Golden Globes
In a year where the Golden Globes could have meant the most with four major musicals contending for prizes, the awards mean the least given all of the issues surrounding the HFPA. As much as I would love to say that they mean nothing for the races this year, being the first ones out the door will still mean something and narratives can already be drawn by who they snubbed and who surprised with a nomination. There are a few nominations and categories in particular that I want to highlight from this year's nomination list.
Best Director – Maggie Gyllenhaal
Whilst many of us may have been expecting Olivia Colman to receive a Best Actress: Drama nomination for The Lost Daughter, it came as a surprise that Maggie Gyllenhaal was able to make it into a packed Best Director line-up, especially without a Best Picture: Drama nomination to follow. With the likes of Paul Thomas Anderson, Adam McKay, Lin-Manuel Miranda, and Sian Heder all getting their films in their respected Best Picture category without a Director nomination to back it up, the nomination for Gyllenhaal feels out of place. If anything, pundits have been looking at The Lost Daughter to get in for Adapted Screenplay, and yet it did not crack the five for Best Screenplay here. Right now, it seems that nobody knows what to do with Gyllenhaal's debut and we will have to see if she continues to surprise at each award show or if the buzz from the Gotham Awards will fade away.
Best Actress Omissions – Frances McDormand and Jennifer Hudson
The Best Actress race is packed this year, and even with the Drama and Musical/Comedy categories, some big names were surely to miss. Whilst it is unclear whether Respect was submitted as a Drama or a Musical/Comedy, it is a shock that Jennifer Hudson missed a nomination here – especially if it turns out she was in Musical/Comedy. The campaign for the film has fizzled at this point with a lack of word of mouth, competition in the bio-pic genre with both The Eyes of Tammy Faye and Spencer, and the early release date that makes the film even more forgettable by this point. If Hudson was going to be a contender this year, she needed a push at a show like this and the campaign may now just focus on the Original Song category, where the film did see a nomination for "Here I Am (Singing My Way Home)".
She is not the only actress to miss out though as Frances McDormand also failed to make a showing for The Tragedy of Macbeth. The film in general is also struggling to get recognition with only Denzel Washington highlighted in the nominations this morning, but it will be interesting to see how the guilds view the technical aspects and boost the film's chances at other award shows. If McDormand is to put her name back in the race, I would hope to see her at the SAG awards, where her fellow actors can recognise the work that she did and show their support for something they clearly love. It's still too early to say whether The Tragedy of Macbeth is out of the Best Picture race just yet.
Best Picture: Non-English Language
It was dangerous to have a consensus for the five frontrunners of the International Feature race this early, and the Golden Globes have proven that anything can happen. Yes, they did pull some nominations which aren't submitted for the Oscars this year such as Parallel Mothers, but having no nominations for Titane or The Worst Person in the World does come as a surprise. If anything, the inclusion of Drive My Car alongside the critical love that film has received recently may just end up pushing the film to the frontrunner spot – which will be interesting for a film that is three hours long.
Critics' Choice Awards
It seems like this year more than others recently, the Critics' Choice Awards have played it safe and kept to the main Oscar contenders. With frontrunners Belfast and West Side Story getting the most nominations here, it would not surprise if they also had the most nominations come Oscar morning. With that in mind, there is still plenty to discuss when it comes to what films have solidified themselves as contenders and which ones are grasping on by their fingertips.
In: CODA and Tick, Tick… Boom!
CODA made a statement back at the start of 2021 by sweeping the awards at the Sundance Film Festival, yet with an August release date it was unclear whether it would make its way to the end of the season. However, with the love that Troy Kotsur is getting and the many nominations for Adapted Screenplay and Picture across the different voting bodies, it is starting to become safe to say that CODA will benefit from the new Best Picture voting system and make the top ten.
The same can be said about Lin-Manuel Miranda's Tick, Tick… Boom!, which has gotten in everywhere that it needs to right now. Netflix is going to have to focus their campaign to get their three major contenders out front, but right now they are managing and Tick, Tick… Boom! is the surprise that keeps on going. With what feels like a lock nomination in Andrew Garfield, perhaps that is all this film needs to make it into the top ten.
Out: C'mon C'mon and Mass
If there was going to be a place that nominated C'mon C'mon in Best Picture or Best Original Screenplay, it was going to be the Critics' Choice Awards. Whilst it got a nomination in Best Young Actor/Actress for Woody Norman (the category Alan S. Kim won last year in Minari), this is a saddening day for the film as it has struggled to get any major recognition from a majority of the voting bodies. I struggle to now see a pathway in which this film is rewarded aside from maybe a lone Original Screenplay nomination, like Mike Mills' 20th Century Women was.
Mass unfortunately always had an uphill climb being attached to Bleecker Street, but not even the Critics' Choice Awards gave it the love that it needed today. Yes, there was a nomination space for Ann Dowd in Supporting Actress, but no love for the screenplay, Jason Isaacs, or even the ensemble here. Whilst CODA was able to bring back the Sundance momentum, it seems like that couldn't be shared with Mass.
Inevitable: Nightmare Alley and Don't Look Up
Never deny the work of Guillermo Del Toro or Adam McKay when it comes to award season, and that might be the lesson we learn over the next few months. After the middling reviews for both Nightmare Alley and Don't Look Up were revealed, many pundits were quick to take either or off their top tens. However, both are getting every nomination that they need to secure their places in the race, with Nightmare Alley scoring eight nominations and Don't Look Up gaining six. They may not be the powerhouse contenders we expected with across-the-board recognition, but with strong showings in the technical categories and potential for Director and Screenplay for both films, it will be interesting to see if either over-perform on Oscar morning as regardless of the critical reviews, these two films may just be irresistible to the industry.
–
Of course, this is still early days and there are many more voting bodies to go that will create even bigger headlines come award season. Let's hope that one of these voting bodies will be brave enough to take a risk and vote for something other than the proclaimed frontrunners. I'll be sure to continue updating you on the latest from this season.