Partners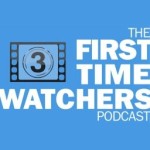 First Time Watchers
The FTW Podcast is Tim Costa, Hermano DaSilva and Walter Vinci who discuss movies that could be new, old or a film that is on all our lists of shame. We also talk about some of the latest movie trailers and have a monthly Criterion segment with Mark Hurne of the Criterion Close Up podcast.
http://firsttimewatchers.podbean.com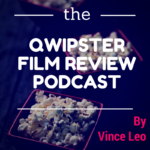 Qwipster
Qwipster is hosted by Vince Leo, who dissects movies with intelligence and passion that emulates both his prowess as a film critic and his love for film as a fan. His reviews are insightful, colorful and absolutely worth your time. You can also hear Vince on the Extra Film segment each week on the InSession Film Podcast.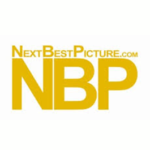 Next Best Picture
If you're a fan of movie awards, then Next Best Picture is essential to your film diet. Their coverage of awards season is flawless and very extensive. Be sure to follow them and you are guaranteed to win your next Oscars office pool. They also write reviews and discuss films in detail each week on their podcast. Ringleader and host Matt Neglia has created the best place online to figure out which film will be the next Best Picture.
http://www.nextbestpicture.com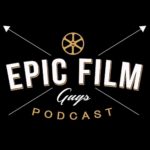 Epic Film Guys
Are you familiar with #PodernFamily on Twitter? If so, you have the Epic Film Guys to thank. Hosts Justin and Nick have championed that campaigned and brought real life to it creating an awareness to podcasting that is unquestioned. Additionally, you can hear them review new releases each week on their show, along with movie news and other film-related discussion. It's all fantastic and very entertaining.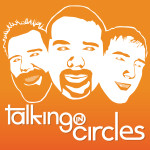 Talking in Circles
Talking in Circles is a pop culture talk show where hosts Dan, Greg and Chuck wax poetic about comic books, movies, television shows, and pretty much anything else in geek culture. Come for the witty banter stay for the exciting games, hilarious skits, and crazy but true news stories. Get ready to expect the unexpected with Talking in Circles brought to you by The Geekcast Radio Network.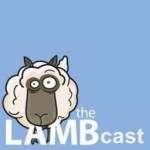 LAMB Podcasting Network
The LAMB network is an opt-in gathering of LAMBs with podcasts and it's the perfect place to hear a variety of shows covering many aspects of film. So, no matter your tastes, there will be a show under the LAMB umbrella that you will enjoy. Each show brings their own unique flavor and all the host's are wonderful. Join us today!
http://www.largeassmovieblogs.com/lamb-podcasting-network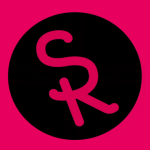 Simplistic Reviews
They say a picture is worth a thousand words. But sometimes a motion picture is only worth one. Simplistic Reviews gives you a minimum one word review from avid film buffs Justin Polizzi, Matthew Stewart and DJ Valentine. If one isn't enough, check out the podcast for further analysis of the lastest films and television shows. Simplistic Reviews is, for lack of a better word, GOOD.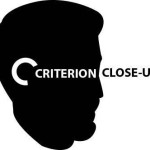 Criterion Close-Up
Each week, hosts Mark Hurne and Aaron West will talk about all things Criterion, including making our way slowly through the library, new releases and old, discussing upcoming releases, news, rumors, and so on. We're both aficionados and completists with a lot to say.
http://criterionblues.com/podcast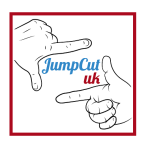 JumpCut Online
Welcome to JumpCut Online, home to all things film. Here you will find a rapidly expanding, easily accessible database of film reviews, ranging from timeless classics to obscure treasures. In addition to this, you can find the latest film news, trailers and previews for new releases and interviews with some truly fascinating filmmakers and actors.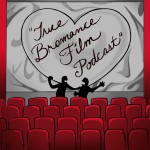 True Bromance Film
The True Bromance Film Podcast is hosted by Jairo and Barry who review a new release every week along with fun Top 5 lists and other great film discussion. They don't claim to be accredited film critics, nor do they hold an advanced degree in film. They are simply enthusiastic men with a 6th grade education.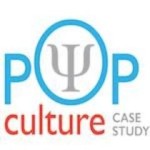 Pop Culture Case Study
Pop Culture Case Study is a movie podcast with a different spin. Each episode we take a closer look at some of your favorite movies from a psychological angle. Each week, Dave brings on a new guest to discuss these films both from an academic and cinematic perspective. Join us as we analyze your favorites and judge you for what you watch!
http://popculturecasestudy.libsyn.com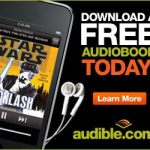 Audible.com
Get a FREE audiobook download and 30 day free trial at www.audibletrial.com/InSessionFilm. With over 150,000 titles to choose from for your iPhone, Android, Kindle or mp3 player, there's a great variety of content that you will love. Again, to download your free audiobook today, go to www.audibletrial.com/InSession Film for your free audiobook and we thank Audible for their support.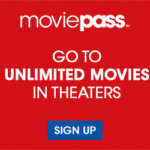 MoviePass
You're a fan of movies. You probably go to the theaters often. Why not have the ability to see a movie every day for a month? MoviePass is a great service that allows you to visit the movie theater as much as you want each month for a low fee of $39.99. The service is very easy to use and you will you get to see a ton of great movies, saving 30% ore more on movie tickets. In fact, get 40% off your first month's subscription by subscribing today and we thank MoviePass for their support.